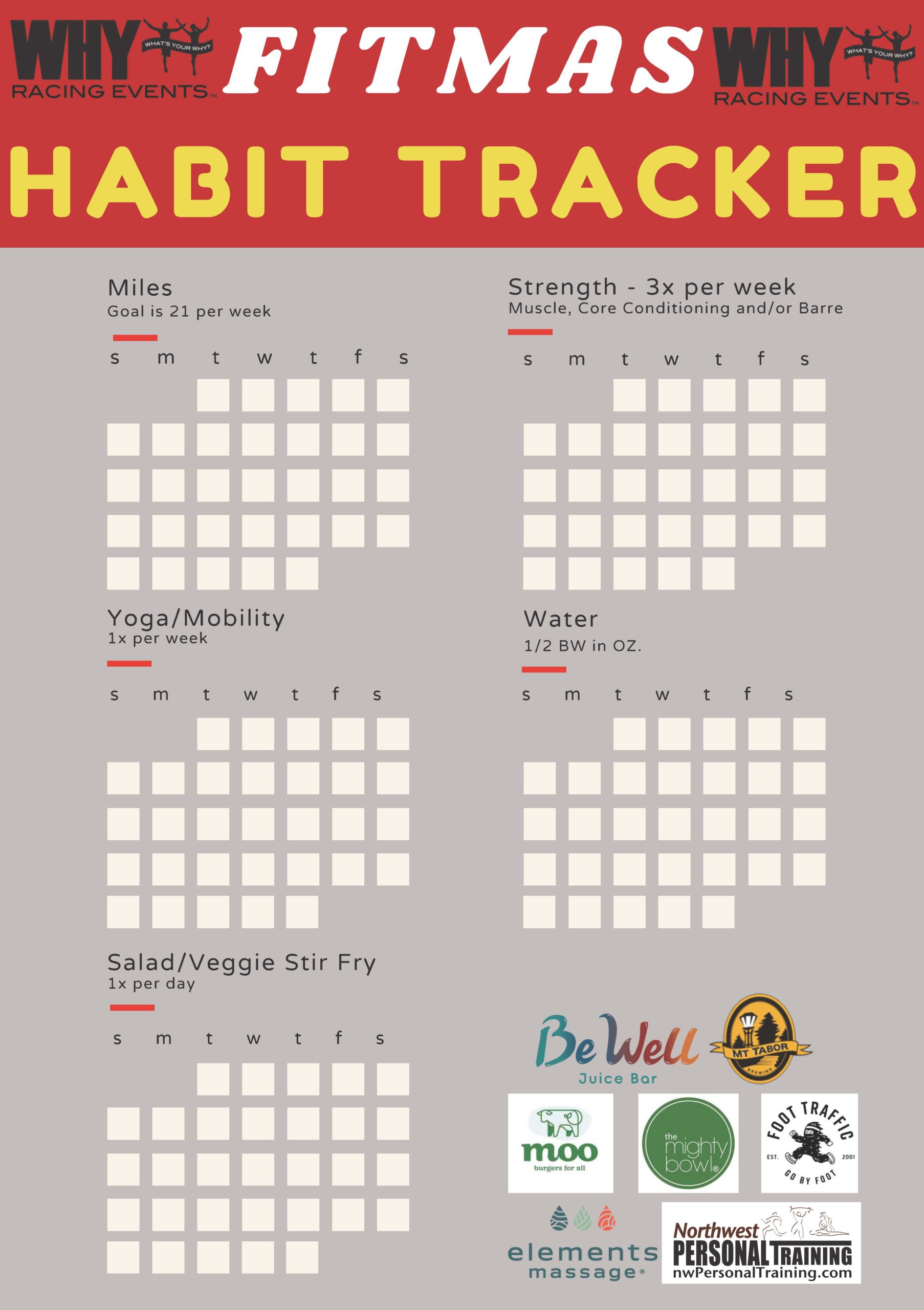 Most of us couldn't be happier that 2020 is almost over. With one month left to the year, how can we launch into 2021 feeling our best?
Creating a challenge of some sort can provide you a positive focus that can help keep your health a priority during the holidays. Here's some options:
Set the Distance
If you walk, bike or run, establish a mileage goal that you will strive to accomplish throughout December. Set the goal to be challenging, but realistic. For example, if you know you could easily hit 2 miles per day but 4 miles per day would be very challenging, then set the goal at 3 miles per day or 93 miles for the month.
Streak
A fun challenge is to decide to do something everyday for an extended period of time. You might try a running, yoga, strength, or planking streak where you do the activity everyday for the month of December.
Hydration
Perhaps you're not ready to give up other beverages, but if you focus on drinking more water, you'll be less likely to indulge in other drinks. Set the goal of drinking half your body weight in ounces of water everyday.
Eat Your Veggies
Instead of setting the goal to not eat any holiday treats, instead focus on increasing your veggie intake and you'll be less likely to overindulge. Set a goal of eating a salad and/or veggie stir fry each day.
Dry December
The thought of no alcohol over the holidays may sound horrific to some of you, but may be exactly what others need. You could set a goal of no alcohol all month or no alcohol during the week. It's your challenge so your rules.
Meditate
We all could benefit from some more deep breathing and meditation. Set a goal in this area to spend 5 minutes each morning focusing on deep breathing or downloading the 'Calm' or 'Headspace' app and doing a mediation session each night before bed.
Bingo
Create a bingo card with an activity or challenge in each box. Everyday choose something from the Bingo card and have fun while getting fit!
Why Racing Events is hosting a 31-day FIT-MAS challenge if you'd like to participate in something official. It's only $10 to participate and you receive over $500 in value while supporting various local businesses that need some love during these challenging times. Get Registered!
Yours in health & fitness,
Sherri McMillan
Note: As an avid Columbian reader, you can redeem a complimentary initial in person or virtual personal training appointment to help get you started. Email us for more details.