Cross-train Your Way to Your BEST Self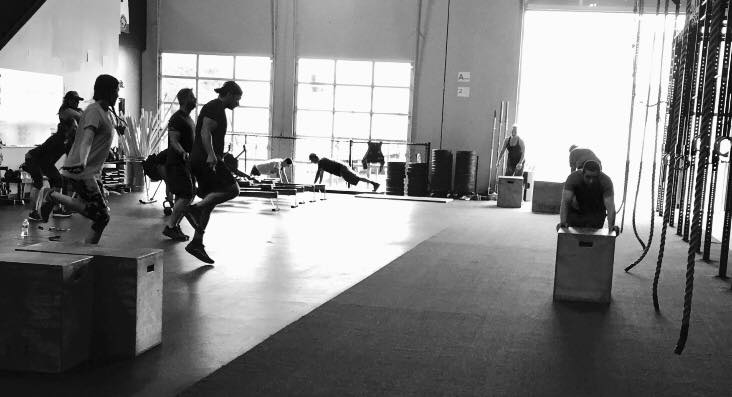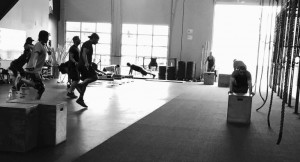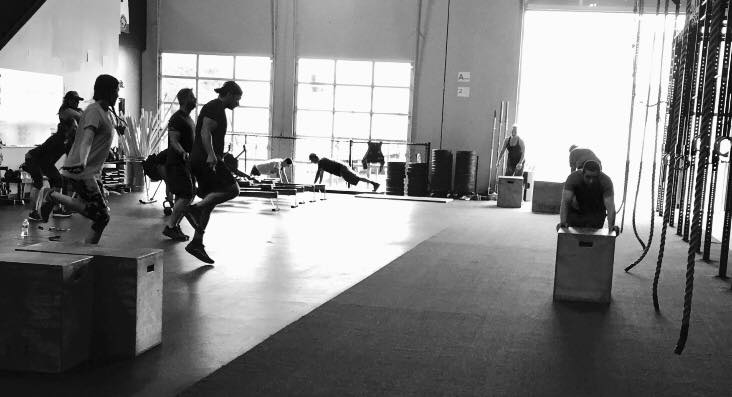 Last weekend I participated in a Paddleboard Triathlon, something I've never done before. We started racing on Paddleboards, then transitioned to a bike and finished with a run. It was an incredible full body workout incorporating lower body, upper body, core and balance. It reminded me of how important it is to cross-train.
If you find yourself doing the same type of workout, ask yourself how you can switch it up. If you want to change something, you've got to change something. Makes sense, doesn't it? If you've been doing the same 4 fitness classes or the same running route for the last 10 years, your body has probably adapted to your workout program. As trainers, we see so many people following the same program for years wondering why they no longer are experiencing any significant fitness gains. If you fall into this category, you need to do something different! This is the principle of Overload that all personal trainers follow when designing personalized exercise programs. It simply states that in order for your body to experience results, it needs to be challenged slightly more than it's used to. If not, your body will plateau and will no longer continue to progress. This means changing your program every 4-8 weeks! That's the whole benefit of cross-training – not to mention that all the new activities help to develop overall conditioning, train all body parts, fitness components and energy systems, minimize boredom, enhance motivation and increase exercise adherence.
Here are a few ideas to help you implement variety into your program:
Try an activity or exercise you've never done before. Maybe you're a runner, so incorporate some cycling or kayaking. Maybe you cycle, so try a Barre class. Maybe you walk, so add in some swimming. Maybe you do Bootcamp workouts, so incorporate some Yoga. Maybe you take Pilates classes, so try some indoor rock-climbing. Perhaps you love dance so step out of your comfort zone and try Cross-fit.
For your strength training workouts. try a brand new exercise you've never done before.  If you always do rows, try pull-ups. If you always do tricep pressdowns, next workout try a tricep dip. If you always do squats, try lunges or step ups. If you always use the machines, switch to free weights or a TRX strap. If you always isolate body parts, try integrating movements into full body exercises.
Mix up your Machines. For those of you who do your cardio workouts indoors on machines, switch it up. If you always jump onto the treadmill, try the stairmaster or rowing machine. If you like the elliptical, try the bike or step mill.
Vary your pace. If you always do level 3 on the elliptical for 30 minutes, next workout go for level 4 for only 20 minutes. If you always run for 40 minutes, next workout run for only 20 minutes and incorporate some high-intensity intervals.  If you always do the same number of reps, go for a change of pace. For example, if you always do 15 reps of any exercise, next workout increase the resistance a bit and do only 10 reps. If you always do high-impact activities, choose some low impact activities to compliment your workouts.
Change the sequence of your workouts. If you always do your cardio exercise first, next workout do a brief warm-up, then do your muscle conditioning exercises and then finish with your cardio. If you always do your leg exercises before your upper body exercises, reverse this next workout.
Try different classes. If you're a class-goer and you've found yourself attending the same type of class, mix it up! If you are a regular Bootcamper, next class go for an indoor cycling, boxing, Barre, Yoga, Tai Chi, Pilates, funk or hip hop class.
Do you find yourself always working out indoors? Once a week, go outside for a power walk, run, hike, inline skate or cycle – climb a set of stairs outside instead of the machine-version. If you're always outside, go indoors for one workout a week. Start a resistance training program or indoor rockclimbing. The change of scenery may be something your body needs.
Change from solo to group and vice versa. If you are a loner when you workout, enroll in a group environment like a running clinic and see how it impacts your overall performance and adherence. If you always workout in groups, try a solo activity that will allow you to escape into your own routine. Mix it up and see what happens.
Try a new streaming workout video. If you follow workout videos and you know what's next and can recite all the instructors cues, it's time to try a new workout. Go for a different workout format or a new instructor. The change will be good for your mind and body!
Go for an adrenaline rush. Every few months we encourage our clients to set a new, challenging goal. We've had clients train for fun runs, obstacle races, triathlons, half marathons, marathons, extreme hiking adventures, snowboarding or skiing, and cycling treks. These types of goals have really helped inspire our clients to stick to their fitness program. Try new and exciting activities like hiking, indoor rockclimbing, snowboarding/skiing, skate-skiing, snowshoeing, whitewater rafting, or sea kayaking.
Yours in health, fitness & business,
Sherri McMillan
Note: As an avid Columbian reader, you can redeem a 2 week pass at her world-class training studio to help get you started. Contact 360.574.7292 for more details.
---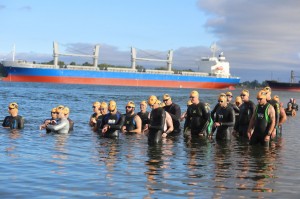 Join us for the
COLUMBIA RIVER TRIATHLON & ENDURANCE SPORTS FESTIVAL!
Aug 17th – 19th @ Frenchmans Bar, Vancouver WA
YES, YOU CAN CROSS THE FINISH LINE!
This summer weekend Triathlon & Endurance Sports Festival at a beautiful venue along the Columbia River offers something for everyone from a Sunset 5K & 10K Run/Walk, Sprint & Olympic Distance Triathlon, Duathlon, & AquaBike, Girlfriends All Womens Sprint Triathlon/Duathlon/AquaBike & 5k, Kids Triathlon and so much more! It is one of the most scenic areas with views of the Columbia River, Mt. Hood, Mt. St. Helens and Vancouver Lake.
---