Are You Ready For Your Gym To Reopen?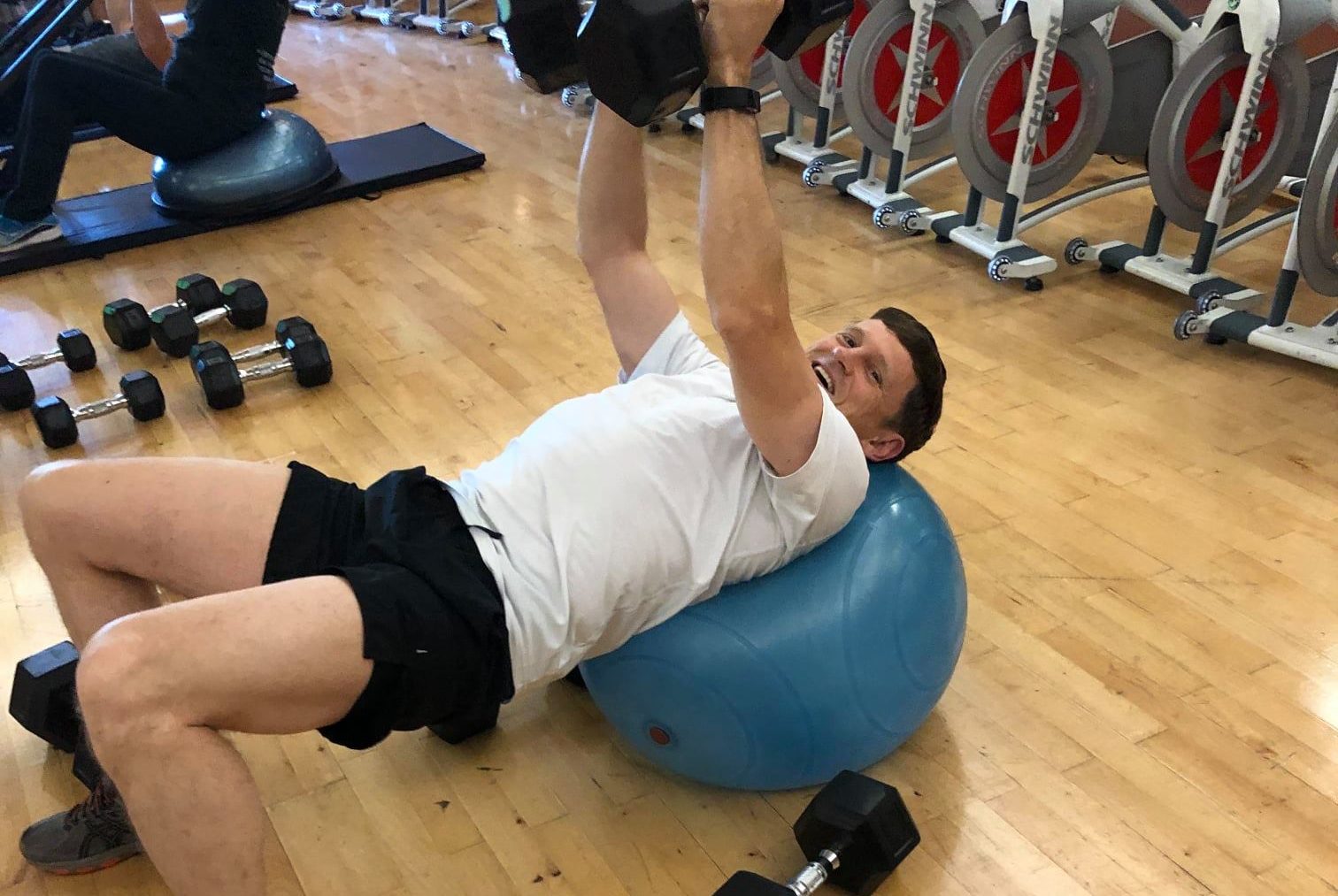 As Clark County gets close to transitioning to Phase 2, many smaller, boutique-styles fitness and training facilities are preparing to reopen. Larger fitness facilities will be allowed to open when we transition into Phase 3.
Exercise enthusiasts are now faced with a decision. Some are more than ready for their favorite gym to open, while others might not be ready for weeks, months or perhaps, not until next year.
---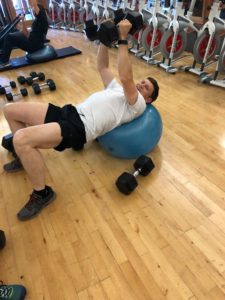 First, it's important to note that exercise strengthens your immune system and those who are healthy and fit, typically experience less illness. So regular workouts should definitely be part of your weekly schedule and your overall health plan.
With that said, there are some things that you should consider to minimize your risk:
Not ready yet!
If working out in a public setting makes you nervous, workout from home or outdoors. There are plenty of virtual workout options that you can participate in at home. If you have a session scheduled with your trainer, ask them if they will conduct your session by phone, Skype or Facebook Live. Working outdoors is a great way to boost your vitamin D while getting some fresh air and most trainers would accommodate that also.
Ask questions about cleaning procedures:
Ask your gym about their cleaning routine and which products they are using to disinfect equipment and surfaces. Assure there is plenty of disinfectant available so that you and your fellow members can wipe down any equipment after usage.
Take responsibility to keep your hands clean:
Assure there is hand sanitizer available and if not, bring your own to use when you can't easily wash your hands. Wash your hands using hot, soapy water for 20 seconds when you arrive at the gym, after using the bathroom, after blowing your nose, coughing or sneezing and just before you leave the gym.
Keep your distance:  
Maintain 6 feet distance and avoid the usual high fives and fist bumps with your fellow exercise enthusiasts and trainers. Instead use verbal recognition until human contact is acceptable. Consider wearing a mask to minimize exposure and try to avoid hanging out. Find out if your training studio/gym has an app so you can conduct all scheduling and point of sale online to minimize your exposure.
Don't tough it out:
Stay home if you're feeling sick to minimize infecting others. This is not a time to "suck it up".
Understand Phase 2 Restrictions:
Phase 2 requires showers, saunas, steam rooms, water fountains, basketball courts, hot tubs, tanning rooms, childcare facilities and pools to remain closed so don't expect to have access to these amenities. Phase 2 also requires you to bring your own towel and water bottle. Phase 2 restricts group classes to a maximum of 5 individuals so you will not be able to enjoy your normal fully-packed, high-energy fitness classes.
---
Strengthen Your Immune System:
Ultimately do whatever you can to keep your immune system strong so that if you are exposed to any virus or bacteria, your body is strong enough to fight it. Here's some key tips:
Sleep is critical to maintaining the strength of your immune system
Hydration helps to assure your immune system is functioning well
Consume a high quantity of fruits and vegetables to maintain high levels of vitamins and minerals in your diet
Exercise also strengthens your immune system so continue with your workouts
Increase your intake of products that reduce inflammation and boost your immune system including turmeric, vitamin c, echinacea, apple cider vinegar, lemon, ginger, zinc, elderberry, and/or herbal teas
If you are feeling run down, lighten up your workout volume and intensity and increase your focus and efforts in the above areas.
Yours in health & fitness,
Sherri McMillan
Note: As an avid Columbian reader, you can redeem a complimentary initial virtual personal training appointment to help get you started. Email us for more details.
---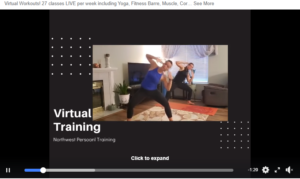 27 classes LIVE per week including Yoga, Fitness Barre, Muscle, Core, KickBoxing, Mobility, Bootcamps and more. Join award-winning NWPT Personal Trainers from the privacy of your home.
$99 for 4 weeks of unlimited classes. Your physical fitness, mental health, stress release and health of your immune system is important now more than ever!
---