What's Better? Working Out at Home or at The Gym?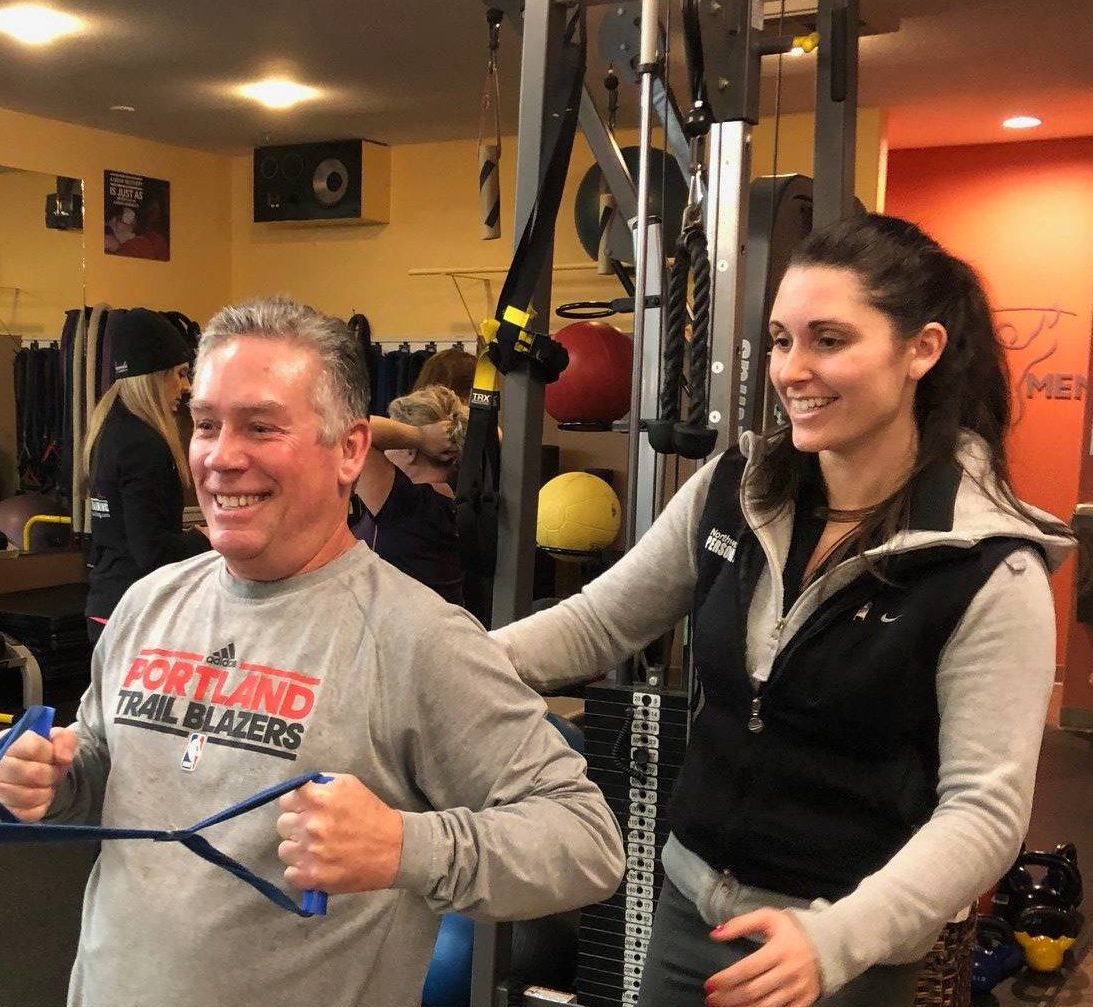 Fitness Clubs have been closed for 6 weeks due to COVID-19 forcing all exercise enthusiasts to find alternatives to maintain their fitness. Being forced into this situation is challenging for everyone but it does provide the opportunity to highlight the differences and benefits between working out at home and gym workouts.
Cost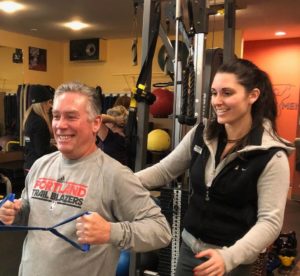 Working out at home is no longer less expensive than working out at a gym. With clubs like Planet Fitness offering memberships for $10/month, the playing field is level. You can find low cost clubs and high cost fitness clubs. You can participate in low cost at-home workouts like free YouTube videos using no equipment and high cost at-home programming like Peloton or the cost of outfitting your home gym with all the equipment you want. Understand your budget and what you would like to invest in your health and fitness and understand that you can find both at-home and gym workout options within your budget.
Service & Accountability
Typically, you would receive better customer service, support, guidance, accountability and personalized attention at a fitness studio. There is nothing like face-to-face interactions. However, due to corona virus and the need to resort to virtual workouts and training sessions, many people are recognizing that they can also expect a high level of service from their trainers from home by utilizing tools such as Zoom, Skype or Facebook Live.
Equipment
The Fitness Club is the clear winner here. The variety of equipment you will have access to at your gym will typically be much better than what you can access at home.
Safety
When you're working out at home by yourself, there's no one there to tell you if you're doing something incorrectly or to provide safe modifications for any movements that do not feel comfortable. Even if you are working out virtually with a trainer, it can be more difficult for them to assess if you're performing the movements correctly.
Intimidation Factor
Many people are self-conscious when first starting an exercise program. Working out at home initially can feel less intimidating compared to a gym where you may feel uncomfortable when first getting started. How many times have you heard someone say "I'm going to join a gym as soon I lose a few pounds"? This clearly is backwards thinking but it is a reality of the thought process for many people.
Camaraderie
It is true that you become who you hang with. Being around other people who are inspiring, who set challenging goals and push to be the best they can be, can be extremely motivating. Working out together at a gym often creates community and a sense of family.
Distractions
At-home exercise equipment often sits unused. There's a reason for that. When you're at home, there are a multitude of distractions. You could be washing dishes, paying bills, doing laundry, sweeping, dusting, answering emails, scrolling through social media etc. Many find going to a gym to workout allows them to focus.
Time and Convenience
At-home workouts are the clear winner here. Working out at home saves time! You don't have to worry about driving to the facility or parking. You can literally roll out of your bed and begin. Some even workout at home in their PJs.
Travel
Having the understanding and ability to workout from home, can help when you're traveling too because you'll already know what to do. With that said, many national gym chains will allow you to workout at their affiliate facility wherever you go.
Clearly, there are pros and cons of each approach to your workouts. Whether you are working out at home or at a gym, consistency is the key to results. Bottom line: if you enjoy working out at the gym then do that. If you prefer to workout from home, then do that. In order to experience ongoing progress, you need to look forward to working out, whether online or in-person.
Yours in health & fitness,
Sherri McMillan
Note: As an avid Columbian reader, you can redeem a complimentary initial virtual personal training appointment to help get you started. Email us for more details.
---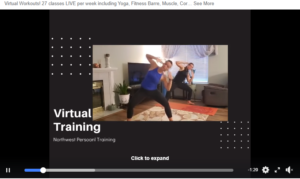 27 classes LIVE per week including Yoga, Fitness Barre, Muscle, Core, KickBoxing, Mobility, Bootcamps and more. Join award-winning NWPT Personal Trainers from the privacy of your home.
$99 for 4 weeks of unlimited classes. Your physical fitness, mental health, stress release and health of your immune system is important now more than ever!
---