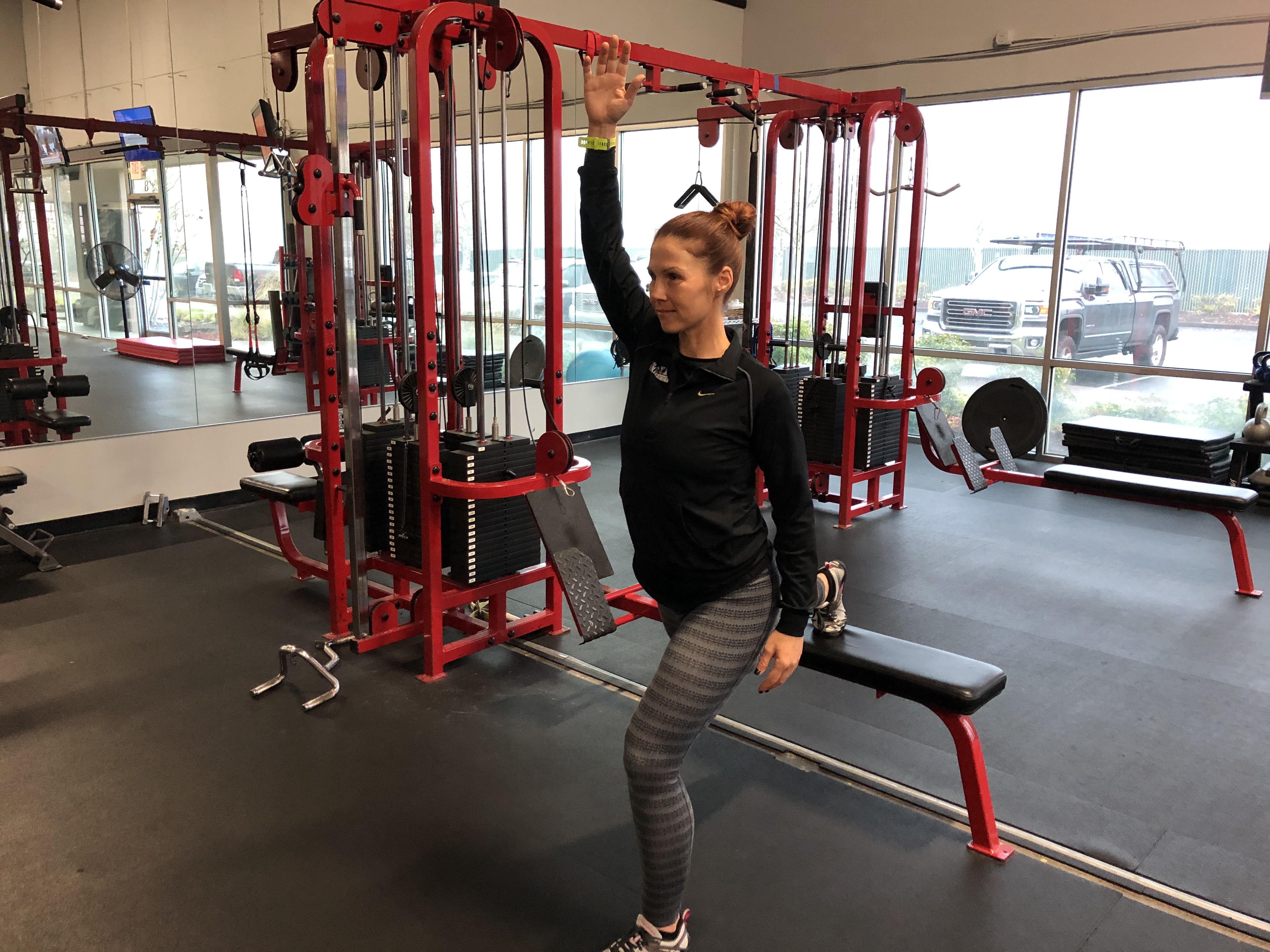 Week Four
We're at week four and you should be starting to feel improvements in your overall fitness and strength. Today we add three new exercises. Perform the three exercises from week one, take a 30 second break, do the next three, break, the next three, break and then complete today's three exercises. Complete all four stretches at the completion of the workout.
---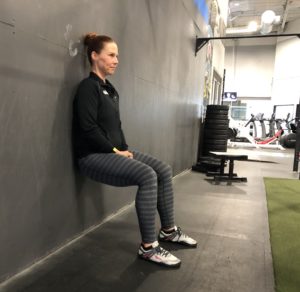 Lower Body: Wall Squats
Start with your back to the wall and your feet positioned away from the wall and at about shoulder width apart. Keep your knees facing forwards and your weight supported on all 4 corners of both feet. Now slowly slide down the wall into a squat position so that your upper thighs are parallel to the floor, your knees are at a 90 degree angle and your shin bones are perpendicular to the floor. Hold for 30-60 seconds.
---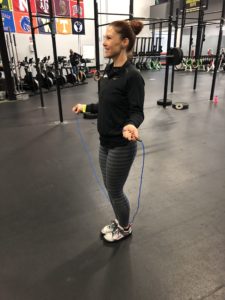 Speed: Skipping Rope
Skip for 15-30 seconds on one leg, 1 minute on both legs, 15-30 seconds on the other leg and finish with 1 minute on both legs.
---

Power: Jumps Over Bench
Stand on one side of a step/bench. Now slowly jump over the step, side to side for 1 minute. You can perform one-legged or two-legged jumps or a combination of both.
---

Flexibility: Apres-Ski Hip-Flexor Stretch
Face away from a chair and position your right leg up on the seat. Stand with good posture as you slowly press the right hip forwards. At the same time reach your right arm up and towards the mid-line of your body. Hold for a minimum of 30 seconds each leg.
---
Note: As an avid Columbian reader, you can redeem a 2 week pass at her world-class training studio to help get you started.  Contact 360.574.7292 for more details.
Yours in health & fitness,
Sherri McMillan
---
Join us for the Couve Clover Run (3, 7 & 10 Miles) March 22nd, 2020!
RUN, GIVE BACK & PARTY AT MAIN EVENT AND OTHER DOWNTOWN PUBS!
Join us for the 6th Annual Couve Clover Run and celebrate in your festive green while running or walking 3, 7 or 10 miles along an extremely fast and scenic course to support local charities! We will make you earn your post-event party but it will be off the charts hosted by Main Event and other downtown Vancouver Pubs & Breweries.
---