Thanksgiving Breakfast Cookies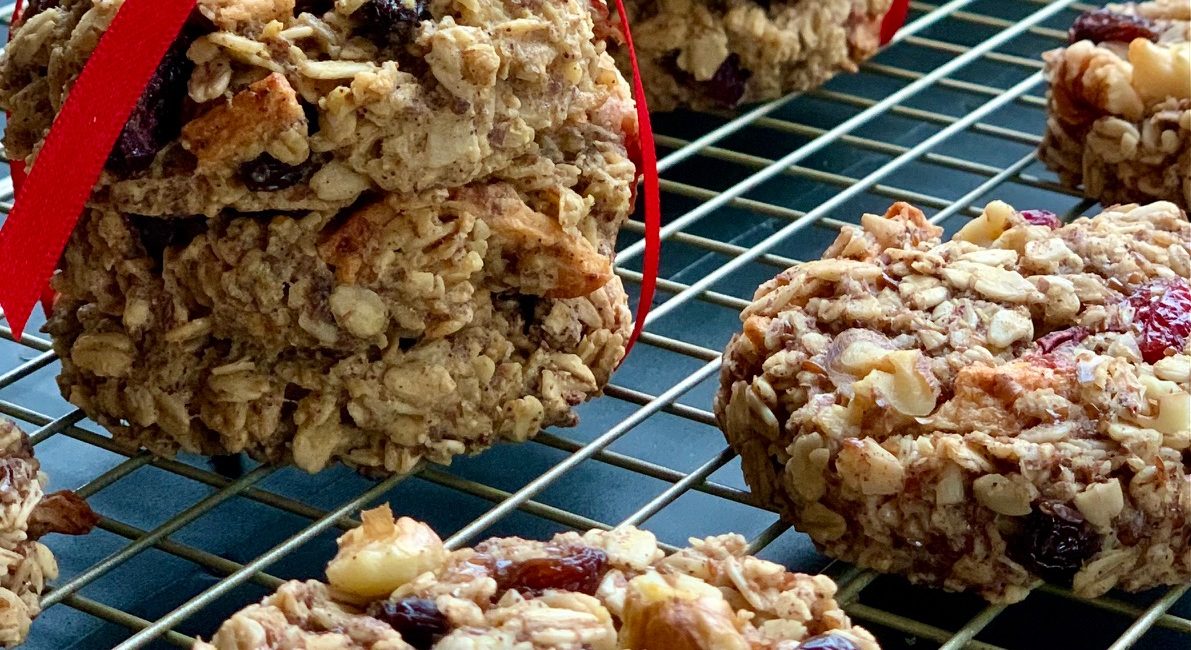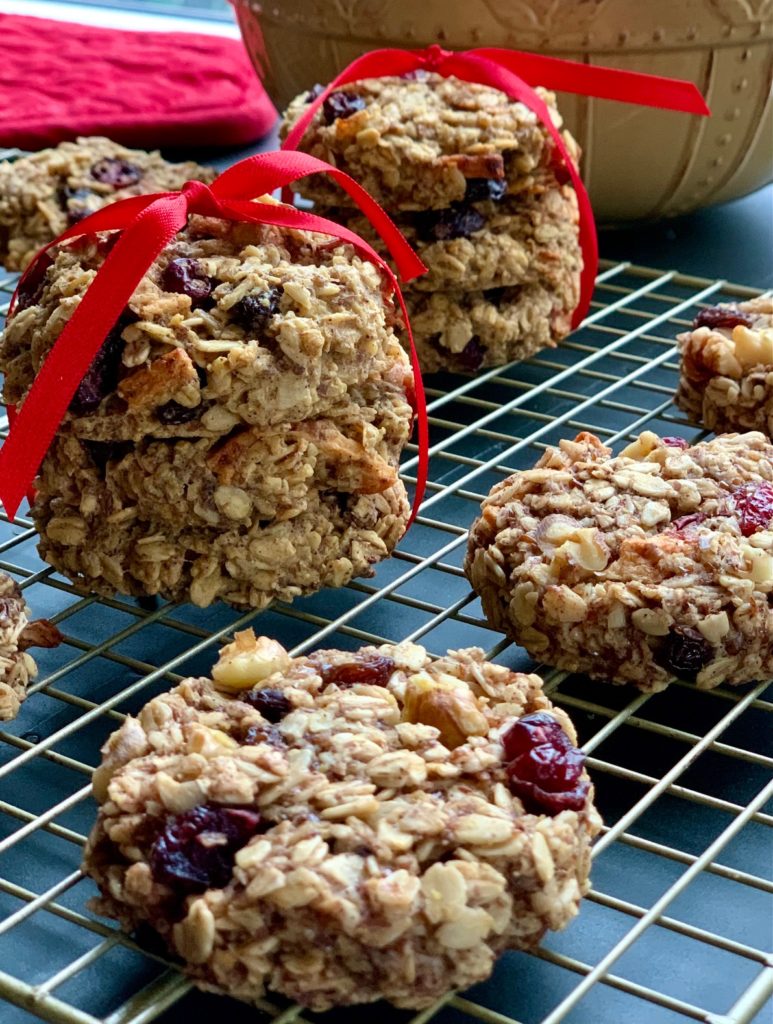 Thanksgiving is a mere week away, and I can't wait to bake all the pies, casseroles and stuffing my heart can hold. No matter who or how you may be gathering, big or small, there are two things you should be thinking about right now: before and after. It's time to pull out all the stops and really get our holiday going!
Let's start with before. Do as much as you can in advance. Tuck away as many sweet potato, green bean, baked corn casseroles as your freezer allows. Make your pie crusts now and freeze them. Ditto your cranberry sauce. Think about your relish plate. I make the same configuration of pickles, olives, carrots, etc. on the same plate every year, but this year, why not add a small charcuterie board? It's especially nice to include a hot appetizer during these colder months, and bonus points if it's locally grown, like a roasted butternut squash soup made from this year's co-op offerings.  
Honor your family's traditions and keep those family recipes the same. If you must color outside the lines, do it with something unexpected like these Thanksgiving Breakfast Cookies.  Studded with dried apples, raisins and cranberries and full of fall spiced flavor, they're a perfect bite to whet everyone's appetite for what's yet to come. Decadent but healthy, they are just the thing to pair with a morning latte to hold everyone at bay until the big sit down meal. Beyond breakfast, they're a crowdpleaser that can multitask. Bring some as a hostess gift, or tuck a few in with the leftover containers that you are bundling up, just to sweeten the pot. Bake some now. They are guaranteed to come in handy.  
This recipe calls for both quick-cooking and rolled oats. Quick-cooking oats are thinner, and give the cookies a more delicate, tender texture. If you only have rolled oats, you can pulse them in the food processor a few times for a quick substitute. Bring eggs to room temperature quickly by filling a small bowl with warm, bath temperature water. Place eggs in the water and let sit 5 to 10 minutes. Do this as you start baking and your eggs will be at the correct temperature when you finish measuring the other ingredients. I used both raisins and dried cranberries, about 1/3 cup total, soaked in a bowl of hot water for 10-15 minutes to plump them, before draining and adding them to my cookies.
I made a second batch to see if this recipe adapted well to substitutions. For vegan and dairy-free I used flax eggs (2 tablespoons flax seeds mixed with 6 tablespoons water), coconut yogurt and Earth Balance spread, and I used gluten-free oats to make them gluten-free. If you are baking for someone who has food allergies or special dietary needs, be sure to read labels carefully to be certain about your ingredients. Keep their food truly separate. Use care to avoid cross-contamination while cooking and always label things.
Now the after. Check your supply of take-home containers so you can send everyone home with a smile. Verify your dish soap supply. Double check that you have enough zip-top bags. Make clean up easier by transferring food from serving dishes into zip-top bags. After everyone enjoys their leftovers, the bags can go right from the fridge to the freezer. Be sure you have what you need for all that day after feasting. A sturdy loaf of bread to stablize those turkey sandwiches. An extra pie crust or two, or some puff pastry to make pot pies. Maybe some corn tortillas to make turkey enchiladas? Add whatever you need to your grocery list now and avoid running back to the store later. Above all, enjoy the holiday. Be kind and truly enjoy your family and friends. 
Thanksgiving Breakfast Cookies
makes 10 cookies
1 1/4 cups old-fashioned rolled oats

 

3/4 cup quick-cooking oats
2 Tablespoons ground flax seed
1 teaspoon cinnamon
1/4 teaspoon nutmeg
1/4 teaspoon ground ginger
1/8 teaspoon ground cloves
1/2 teaspoon baking powder
1/2 teaspoon salt

 

1/4 cup maple syrup
2 eggs, beaten
1/3 cup plain yogurt
1 teaspoon vanilla extract
1/4 cup butter, softened
1/3 cup chopped dried apple rings
1/3 cup raisins and/or dried cranberries
1/2 cup walnuts, toasted and chopped (optional)
Preheat oven to 350º F. Line a baking sheet with parchment paper and set aside. 
In a large bowl, combine oats, ground flax, cinnamon, nutmeg, ginger, cloves, baking powder and salt; mix together. Measure 1/4 maple syrup into a 2 cup liquid measure, then add eggs, yogurt, and vanilla; whisk together. Add egg mixture and softened butter to the dry ingredients and stir well until combined. Fold in dried apples, raisins, cranberries and walnuts. 
Scoop cookie dough with a 1/4 cup measuring cup and drop onto baking sheet. Flatten to about 1/2-inch thickness. Bake 15 minutes or until edges are golden brown and slightly crisp. Transfer to wire rack to cool. Store in airtight container, refrigerated for up to 1 week. 
– adapted from recipe by The Real Food Dietitians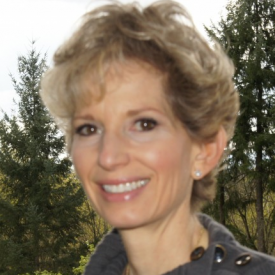 I love to cook, garden, and write about all the things in Vancouver and the Northwest that make life so great.