Pond snags Young Democrats endorsement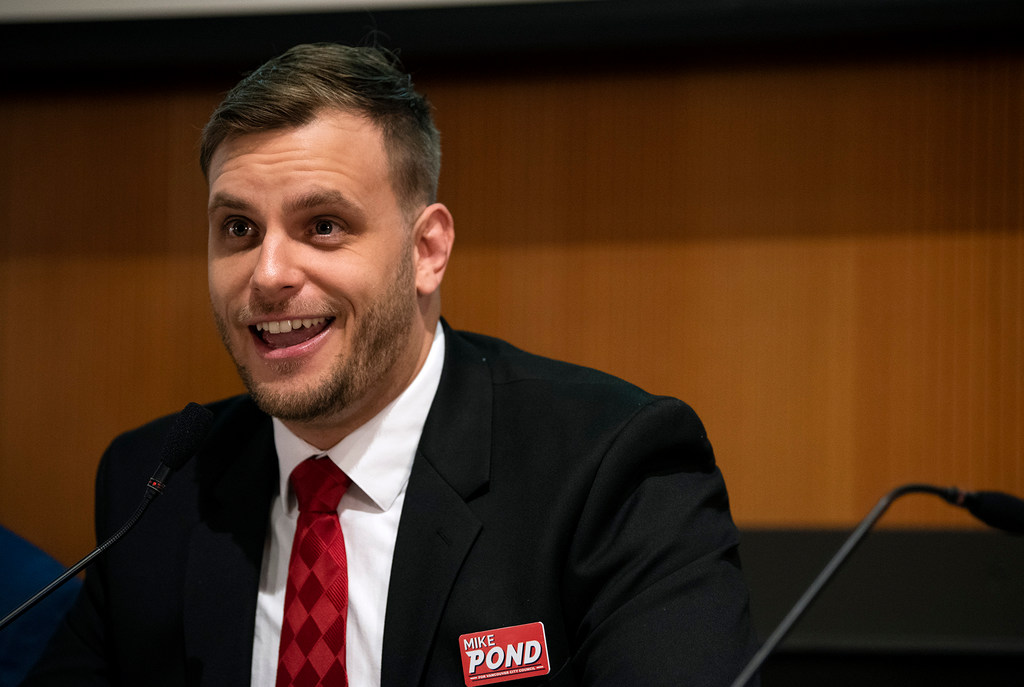 Mike Pond, one of seven people competing for the Position 6 seat on the Vancouver City Council, got a boost this week with a plum endorsement from the Young Democrats of Clark County.
The endorsement is on-brand for the former campaign adviser, who over the last few months has made a point of emphasizing his youth. Upon announcing, the 31-year-old pointed out he's the youngest person in the race. He's repeatedly reminded voters that he's a renter, not a homeowner. And just last night, at a candidate forum hosted by the League of Women Voters Clark County, he drew the first and only laugh from the room with a cheeky, "I'm an Eagle Scout, so you know I'm trustworthy!" Oh Mike, you scamp.
Endorsements in the crowded Position 6 race matter more than most. The seat is wide open — the incumbent, Bill Turlay, isn't seeking reelection, and with just three weeks left until primaries the candidates are jostling to distinguish themselves. Others have drawn notable endorsements from the Columbian's editorial board, the National Women's Political Caucus of Washington, state Rep. Monica Stonier and Turlay himself. 
In an email, Pond expressed thanks "to the strong, dynamic group of active community leaders for their support and endorsement."
"Their boots on the ground, and campaign support are invaluable."
Whether that support will be enough to carry him to the general election is another question entirely. Historically, off-year primary elections for city council races aren't exactly bursting with young voter turnout. But who knows?
In a media release, the Young Democrats of Clark County wrote that each candidate on the endorsement list "was chosen based on their platform, their vision for the future of Clark County, and their investment in the young people of Clark County."
They also endorsed the incumbents, Erik Paulsen and Ty Stober, for Vancouver City Council Position 2 and 5 respectively. 
The group additionally endorsed:
Clark County Council, Position 4: Adrian Cortes 
Vancouver School District (VSD), Position 1: Caressa Milgrove 
VSD, Position 4: Lindsey Luis 
VSD, Position 5: Tracie Barrows