Perez earns caucus endorsement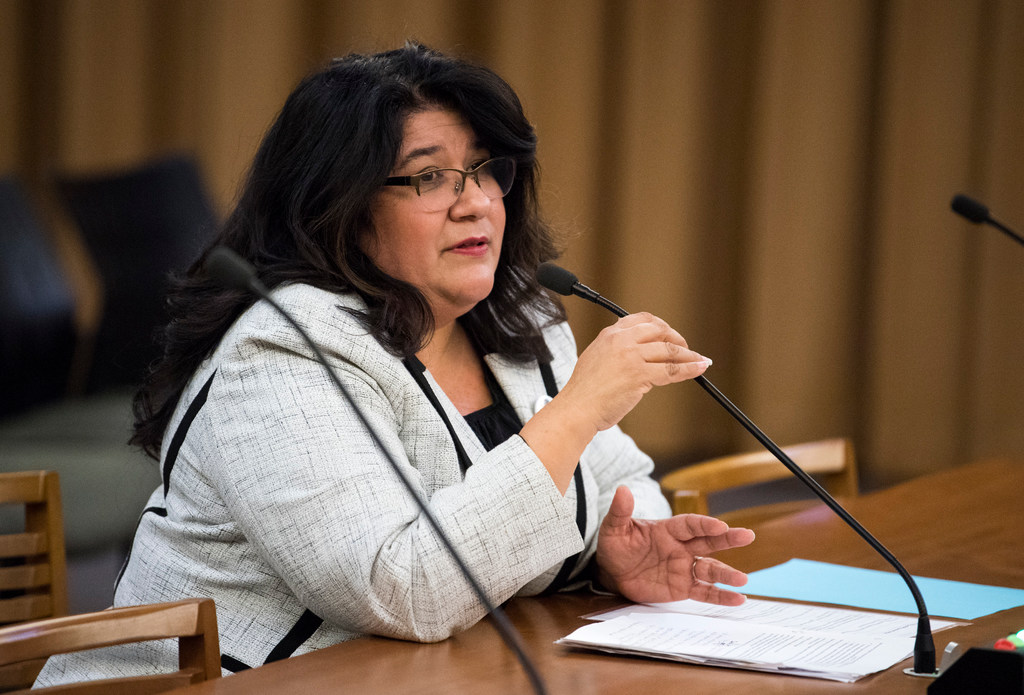 Diana Perez — one of five people running in what's turning out to be a crowded race for Vancouver City Council Position 6 — earned a key endorsement Friday evening.
The National Women's Political Caucus of Washington, a group that supports and mentors women candidates for public office, is throwing its clout behind Perez. In a press release, the caucus cites Perez's support for affordable housing, equitable pay and seniors aging in place.
"Among the reasons we endorsed Perez is her long-standing community service and advocacy for families, especially women," Gail Bergeron, the caucus' state endorsement chair, said in the press release.
As founder of the Southwest Washington League of United Latin American Citizens, Perez organized the first LULAC Regional Women's Summit. She also spoke at the local 2017 Women's March, and hosted a workshop to help immigrants understand their rights.
She's one of three women in the race for the city council seat, currently held by Bill Turlay (who announced in March that he wouldn't seek reelection, sparking a series of candidate declarations). Camas Urban Planner Sarah Fox is making her fourth run at a council seat in a little more than a year — she sought a January 2018 appointment, then ran and lost a close election, then sought another appointment before throwing her hat in the ring for the 2019 election. Jeanne Stewart, a veteran of county and city politics for the last 20 years, is also seeking the seat and has the endorsement of Turlay. She's looking to come back to city council after serving a single term as a Republican on the Clark County Council.
Two men, political consultant Mike Pond and teacher Adam Aguilera, are also running for Pos. 6, though I doubt they were vying for the women's caucus endorsement.
In the media release Perez, who works for the U.S. Forest Service, said:
"I love mentoring, empowering, and providing opportunities for women and girls in our Community. As a city councilwoman, I will work with my colleagues to make certain there are resources available to all women in our city to ensure they're supported and thriving."
Last month, National Women's Political Caucus of Washington held a local training targeted at women considering a run for public office. Keynoted by Carolyn Long, who in 2018 mounted the first close Democratic congressional challenge to Rep. Jaime Herrera Beutler, the workshop was designed to combat the impostor syndrome that can plague female candidates, Bergeron told The Columbian at the time.
"I really thought a lot about my daughter, because I wanted her to have a strong female role model. But I also wanted her to see a woman who when she thought that something had to be done stepped up and did something," Long told the crowd, which included Perez.