Parks talk likely to get more direct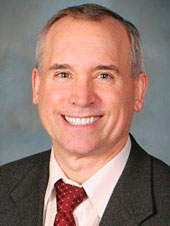 Those of you interested in Clark County Commissioner David Madore's January announcement that park fees would be eliminated were probably a little disappointed by the lack of depth to the discussion at a Feb. 5 meeting between the county and a parks consultant.
The meeting ended with commissioners nodding in agreement that they needed to see a few more plans drawn up. Really, it felt like they were pressing pause on the issue for a bit.
Expect that all to change at a 9 a.m. workshop on Feb. 20 when the commissioners will talk about, "Parks Parking Fees & Boat Launch Fees."
It's likely the Wednesday meeting will include discussion on removing fees. It might also include talk of ending an interlocal agreement between the county and city to operate parks across the region.
The expectation stems from what Madore said after the Feb. 5 meeting during board time, a meeting where commissioners introduce future action items and suss out policy matters.
Madore said there are "prudent steps we can take between now and when the agreement is finalized (that) can save the county hundreds of thousands of dollars." The prudent steps he was talking about was ending the current interlocal agreement.
One of Madore's campaign promises has been to remove parking and boat launch fess from county parks, so it isn't a surprising stance.
But Commissioner Steve Stuart was a bit taken aback by the fact that Madore was bringing it up outside the Feb. 5 workshop. You know, the one where commissioners kind of passively let the issue sit.
"To do (this), to just cut a tie in board time is not only inappropriate, it's a betrayal of the public trust…I'm not going to stand for it."
Mielke said he "didn't want to go there" and urged "baby steps" on the matter.
Madore did take Stuart's advice though. The next day he requested County Administrator Bill Barron begin the public process required to remove the fees, and Madore gave me a call to let me know this was indeed the next step in achieving his campaign promise.
Bottom line: expect the conversation on parks fees to be much more direct going forward.