Mielke looking for help from on high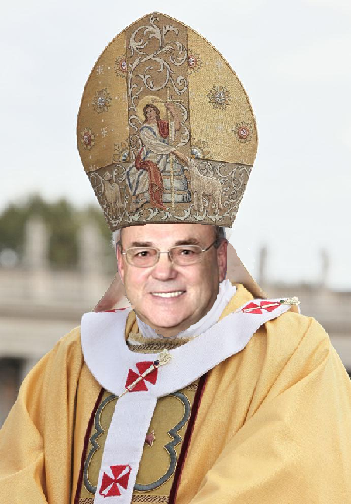 Clark County Commissioner Tom Mielke wants to get a prayer in before he conducts county business.
Mielke said earlier this week that he's interested in introducing a brief invocation period before each Tuesday's board hearings.
When Commissioner Steve Stuart asked why he wanted this, Mielke quipped at first.
"I need more help than I'm getting from my staff," Mielke said.
Okay, good one Mielke. But seriously? What's up?
"I think that it's a fulfilling gesture of completion," Mielke said. "We say the pledge of allegiance several times during the week, and this is the first public meeting…it would be nice to have that to kind of remind us that we stand up and pledge to one nation under God, that we have different denominations, with sideboards, not to take up any time, by invitation."
Kind of meandering there, but it seems the intent of the statement is he thinks it would be nice, and he wants to invite everyone to take part. Mielke actually brought this up while we were talking a few weeks ago. At the time he said he wanted every belief to have a chance to speak, "atheism too," Mielke said. His main concern, he said, is keeping it from getting political.
So he's looking to introduce religion to the people, he's talking about being inclusive of all faiths and he's taking the leadership role on this? You know, there's a job available right now looking for some of those same qualities.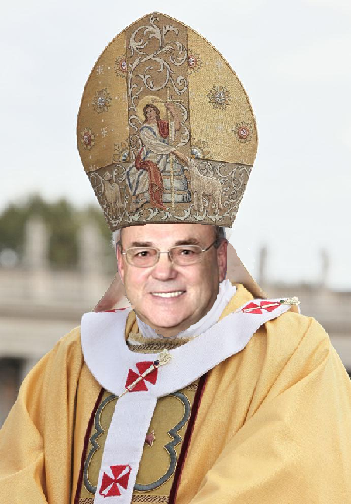 Pretty dashing, don't you think?
Stuart said he was pretty sure this could be done, (the prayer, not the papal coronation) but he still wanted to run it by legal counsel before making it official.
Then Stuart got in a quip of his own.
"If you're really interested in pursuing this, that we get those (rules)," Stuart said. "So that before we bless something, no pun intended, although it was pretty good, that before we bless it we get the full understanding."
That joke even got Commissioner David Madore laughing, which was a feat after a long meeting where the two argued to the point that Mielke had to issue a verbal reminder to "be nice."
Look at that, Mielke is even calming the waters of partisan divide. Get this man his fancy hat.