Is Vancouver joining an opioid lawsuit?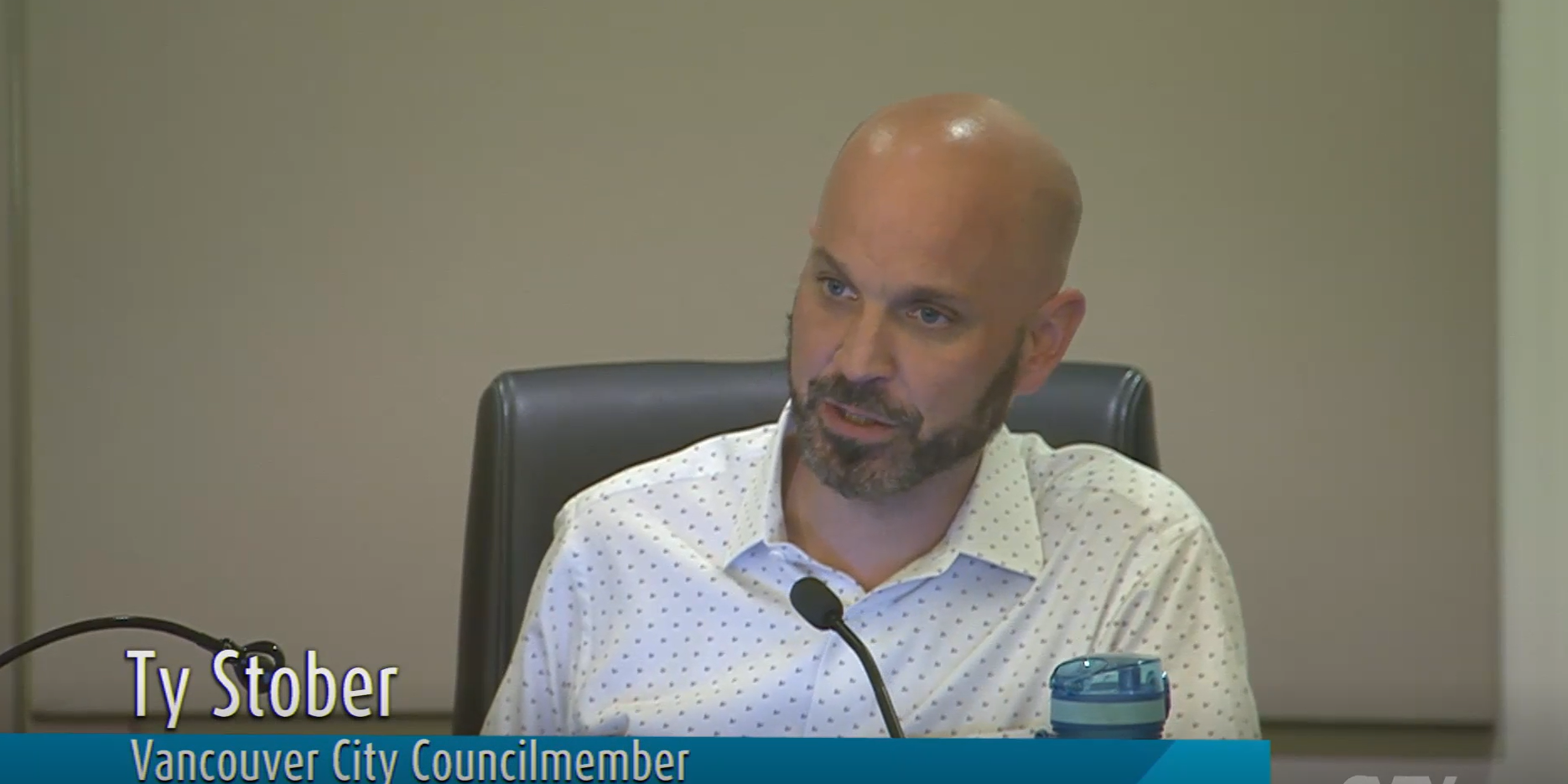 The City of Vancouver may join a lawsuit against the companies of opioid manufacturers.
At last night's city council meeting, Councilor Ty Stober said he'd had a personal comeuppance about the role of opioid addiction in the city's homelessness crisis and wanted to know what suing might entail.
"I was always perplexed when I'd go to state and national city conferences and everyone else was talking about the opioid crisis, and somehow I'd felt like for some reason we were not seeing the effects of it, and I've realized I was just being naive. We are very much dealing with the effects and the implications of the opioid crisis in our community," Stober told the council.
Back in June, thousands of municipalities — counties, cities and towns — filed a massive class-action lawsuit against opioid manufacturers, distributors and pharmacies for aggressively selling pills like OxyContin and Vicodin while misleading doctors and the public about their addictive, destructive properties. Purdue Pharma, Johnson & Johnson, McKesson, CVS and Walgreens are all named.
Clark County initially filed a lawsuit in March, citing 91 people dead of non-heroin opioid overdoses between 2014 and 2017. The county then joined the class-action suit three months later.
Co-lead for the federal litigation, Paul J. Hanly Jr., told ABC News: "Imagine a legion of soldiers prepping in battle against an adversary. You don't want soldiers wandering around in different directions. You want the soldiers to be unified. There's strength in numbers."
Stober said Monday that there are local, economic reasons for why the homeless population.
"But the opioid crisis is one that's been induced on our community through outside forces," Stober said. "What would it mean and how could we join one of the lawsuits that other cities have started against the manufacturers of these drugs that have led to this crisis we're in?"

City Manager Eric Holmes responded that he'd do some research and bring the issue back to council in a future forum.