How Will You Do PE This Fall?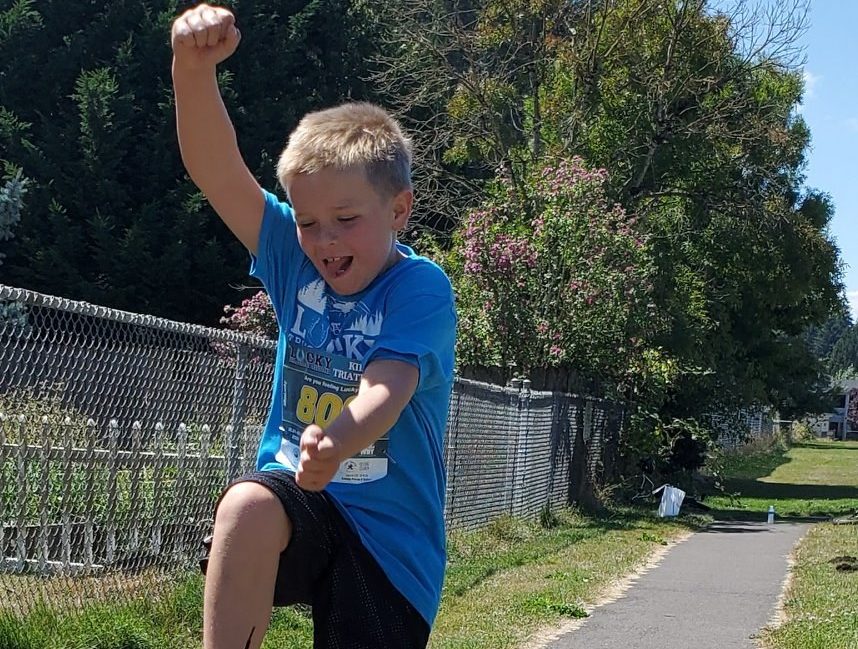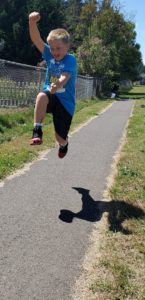 Most parents are struggling to figure out how they are going to manage online, home schooling for the fall and some, in addition, must juggle this with work responsibilities. Some parents are getting creative and arranging study pods where a small group of kids will work through their schoolwork with parents rotating as teachers and/or hiring a tutor and splitting the costs.
As parents make their plans to assure their children's academics don't backslide, it's a good time to also consider what steps we can take to assure our kids also have some opportunities to work on their physical health, which also translates to their mental health. It's important to note that many kids are struggling through Covid-19. They are missing their friends, teachers, sports, recreation activities and social life. Many are anxious, may be struggling with depression and experiencing stress at a high level whether they understand that or not. Movement and exercise can help combat these feelings. Kids, just like adults, need a positive, outlet to manage their emotions and to participate in things that make them feel good. The importance of physical strength, mental health, stress relief and strengthening our immune system is critical, now more than ever, for adults and our youth!
---
Here's some tips and suggestions to incorporate PE and fitness into your children's routine as we prepare for the oddest "Back to School" period we've all ever experienced:
Hire a Coach and/or Personal Trainer to work with your child and perhaps a few friends 2-3x per week for some safe and structured exercise. It could give you a break too and/or you could join in!
Before your kids start their school day, go for a walk with them and perhaps another friend. It will be a great way to wake up their bodies and their minds before they start their schoolwork.
Schedule in active lunch breaks. Consider rotating out active responsibilities with another parent. For example, you take the kids for a lunchtime walk on Mondays and Wednesdays and another parent takes the kids for a bike ride on Tuesdays and Thursdays and on Fridays you all meet at the park for a mid-day break.
Schedule quick recess time – Throw a football, frisbee or play a game of basketball with your kid and/or allow them to do the same with another buddy.
Get the schoolwork done early, call it a short day and go to the beach and enjoy some outdoor water activity while the weather is still warm, and the sun is still shining.
Plan a 'school trip' day of science, biology, exploring, and adventure and go out for a family hiking or biking outing – there are so many beautiful NW trails that are still accessible in our area with all kinds of things to learn about.
Sign up for a virtual race together. The Virtual PeaceHealth AppleTree 5K run/walk is FREE for kids 12 and under and 50% off for those 13-17 years old. Create a training program for them so they have something positive to focus on. It will provide a great sense of accomplishment. Sign up at Virtual PeaceHealth AppleTree 5K run/walk.
Many local facilities are offering online and/or small group virtual youth sports conditioning and PE classes. Email me at sherri@nwpersonaltraining.com if you would like more information.
---
Kids who exercise can experience the following benefits:
Daily physical activity builds a healthy heart and stimulates muscle and bone growth
Healthy, fit kids have more energy, sleep better and often have better eating habits than their sedentary peers
One study found that the academic performance of students who exercised regularly had significantly improved compared to students who did not participate in regular physical activity
It appears that children benefit from better concentration, memory, creativity, problem-solving ability and overall mood for up to two hours following exercise
Exercise can boost a child's self-confidence and self-image. It also reduces aggression and decreases anxiety and depression.
---
Many adults are struggling with depression and anxiety through all of this, so you can only imagine the tole it's taking on our kids. Our kids need us to create the best scenario to help them thrive during these challenging times.
Yours in health & fitness,
Sherri McMillan
Note: As an avid Columbian reader, you can redeem a complimentary initial in person or virtual personal training appointment to help get you started. Email us for more details.
---
Northwest Personal Training is NOW OPEN! We are SO EXCITED to see you! For Private Training, you'll have the option to continue doing virtual training, outdoor training or training at the studio. For Group Fitness classes, you will be able to continue doing virtual online classes (live or saved) and we are also going to host some outdoor programming.
#NWPTSTRONG
---