Halloween Calories Can Be Spooky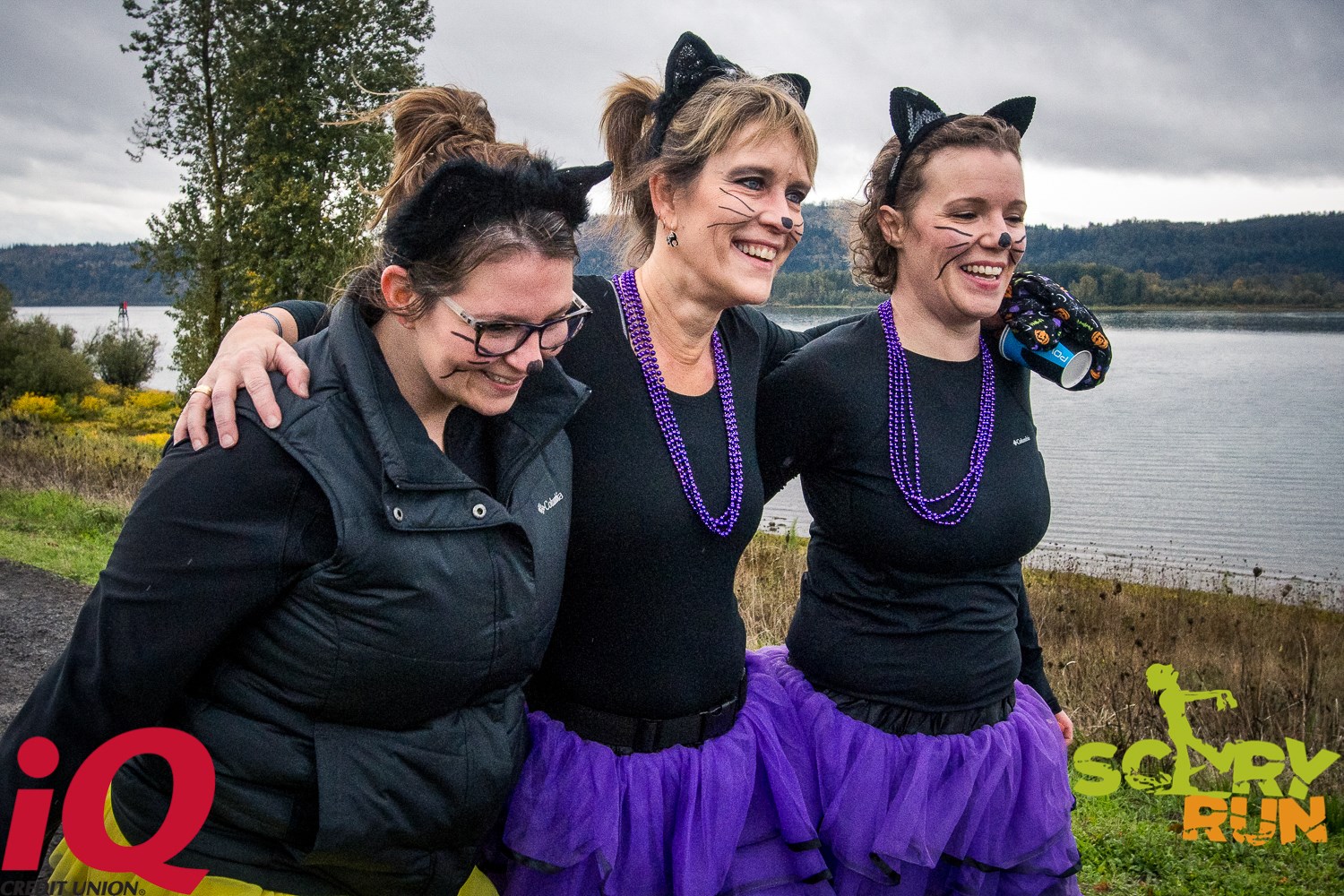 The amount of extra calories people consume during the Halloween season can definitely sabotage any health and fitness program. Consider this: An average bite size candy bar is between 70-100 calories and that can quickly add up during the festivities and the days before and after. If you really want to get scared, understand that people will consume up to an estimated 7000 calories on Halloween day! That amount of sugar and excessive caloric intake can definitely wreck havoc on how you look and feel
Here's some tips to assure you can stick to your health and fitness plan during all the Halloween activities:
Understand the caloric expenditure/intake balance
Eating one fun-sized candy bar isn't going to set you back. But the problem is, most people can't stop at one and can quickly and easily, without even realizing have 3-5 mini bars. It's important to understand that's it's a lot easier to eat it than it is to burn it off. Lets say you consume a bite-sized, mini Kit-Kat, Reece's Peanut Butter Cup, Twix and M & Ms. You will have consumed approximately 400 calories and will require the following amounts of activity:
Run 4 miles
Walk for about 1 hour
Swim for about 40 minutes
Cycle for approx. 12 miles
1 hour Muscle Conditioning
1 hour Barre or Yoga Class
You can scarf down those 5 mini-bars in a matter of minutes but as you can see, it will cost you approximately an hour of activity to burn it off. When you understand this ratio, it may help you to make better choices and limit the amount you mindlessly consume.
Knowing that most people consume an excessive amount of calories during Halloween, you can be proactive by limiting that excessive intake while also looking for ways to increase you output to offset any additional calories.
Here's some easy ways to increase your caloric expenditure while still enjoying the Halloween spirit:
Take a Haunted Walking Tour at the Fort
Burn some calories while getting scared out of your whits at the Clark County ScareGrounds 
Dance away the Halloween Treats at the Halloween Masquerade Ball at Warehouse 23 
Head to the pumpkin patch/corn maze and accumulate thousands of steps while looking for the perfect pumpkin and trying to find your way out of the maze
Run or walk for your life at the annual Scary Run in Washougal on Sunday October 27th. Runners and walkers in costume tackle the Half Marathon, 10K & 5K along the beautiful Columbia River and the Kids get to run the 5K for FREE. Fundraiser for Washougal School Foundation. Details at
Here's some additional tips to keep Halloween under control:
Shop on Halloween Day: Purchase your candy on Halloween day to avoid the temptation of sneaking candy prior to the holiday.
Eat before you trick or treat: If you have dinner before you head out to trick or treat, you'll be full and less likely to munch while you go.
Donate: You can donate candy to shelters, the military and dentist offices will often trade in candy. Get it out of the house as quickly as you can.
Trade: Is there something your kids want more than candy? For example, they may trade their candy in (or half of it) for a special toy, clothes, cash or an adventure.
By following a few proactive tips, we can maintain a healthy lifestyle without coming off as the Halloween Grinch!
Yours in health & fitness,
Sherri McMillan
Note: As an avid Columbian reader, you can redeem a 2 week pass at her world-class training studio to help get you started.  Contact 360.574.7292 for more details.
---
Sunday October 27th – Washougal, WA
Half the fun at this event is all the AMAZING Scary (and not so scary) Halloween costumes! Plus enjoy 3 distances! You can run or walk the Half Marathon, 10K or 5K distances. Whether you are an experienced racer, a weekend warrior, new to running, or a walker….we will scare you all the same!
---