Breast Cancer and Exercise – Prevention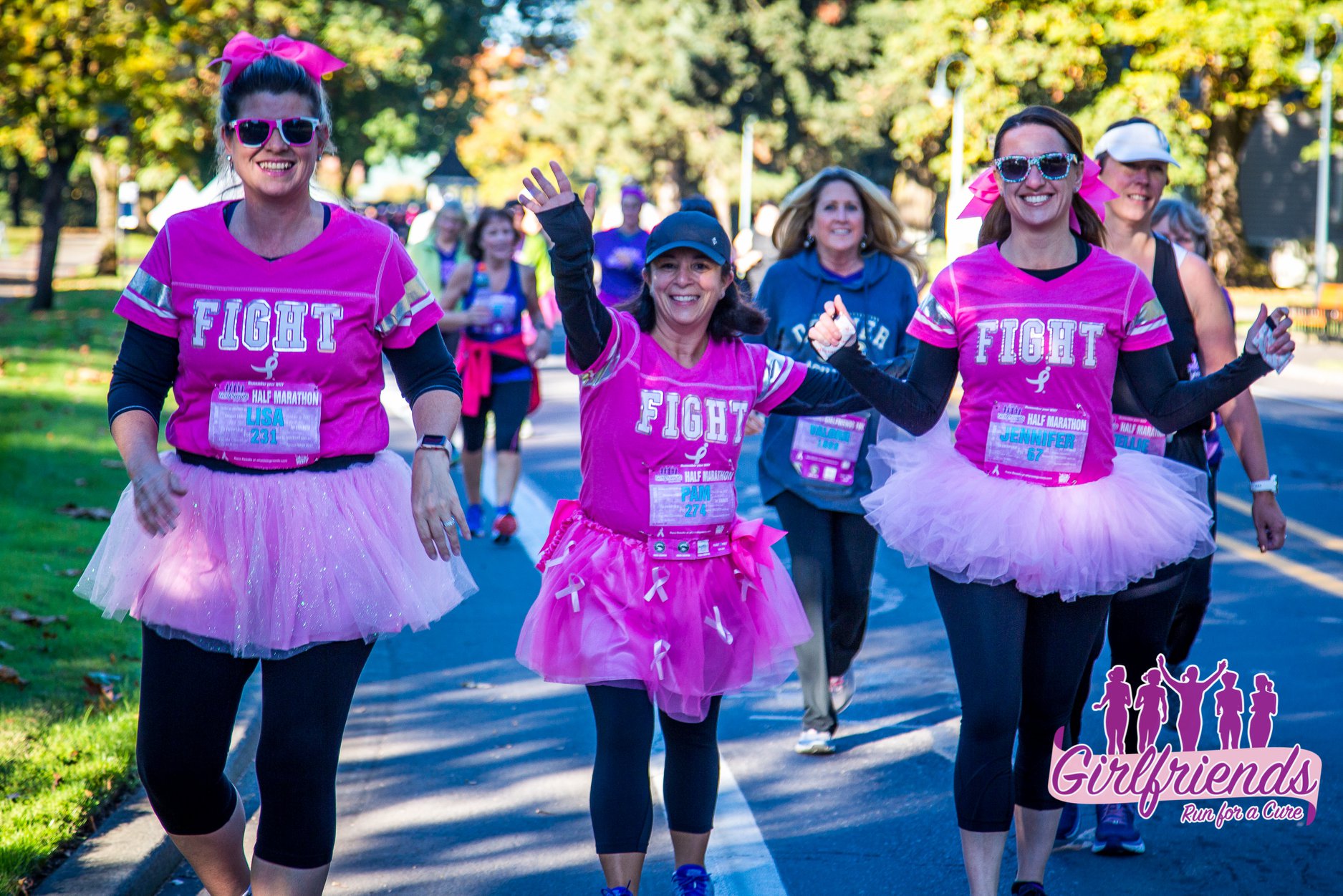 Week Two
Last week, we discussed the importance of exer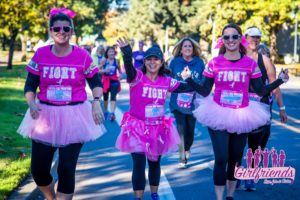 cise and overall health to lowering your risk for developing Breast Cancer. We probably all know women who were avid exercisers but were diagnosed with Breast Cancer so although an active lifestyle can't completely prevent Breast Cancer, the evidence does suggest that the incidence is lower in women who exercise. If you do find yourself being diagnosed with Breast Cancer, it's important to discuss your condition with your medical professional and how exercise will impact your health through treatment.
We are approaching Breast Cancer Awareness Month and we're one month away from the Girlfriends Run, a local 5K, 10K and Half Marathon Run/Walk that supports local Breast Cancer organizations including Pink Lemonade Project and the Jaime Miller Cancer Compassion Fund so this is a great opportunity to focus on the prevention and treatment of Breast Cancer. This week we will review the benefits of exercise during Breast Cancer diagnosis and general recommendations for cardiovascular exercise.
Anyone who has ever been diagnosed with Breast Cancer realizes that the cancer experience does not end the day that treatment ends. You want to get back to your normal life and put cancer behind you but at that same time, you're dealing with all kinds of post-Cancer Treatment effects that affect you physically, emotionally and spiritually.
Goals of a Post-Breast Cancer Rehab Program: 
When starting an exercise program after Breast Cancer surgery and treatment, your goals will be to reverse the negative affects of killing cancer…which can cause other secondary issues.  These goals include:
To restore strength and flexibility to particular joints and muscle groups that have become weak, stiff and inflexible as a result of surgery.
Depending on type of surgery, nerve damage may be present causing muscular dysfunction (lats, serates). Strengthening surrounding muscle groups will be critical.
To minimize the development of scar tissue
To Re-train postural muscles
To Reduce risk of lymphedemia for those cancer survivors who have had Lymph nodes removed. This results in chronic or sometimes permanent, abnormal swelling in the arm or hand, often accompanied by tightness, pain, or heaviness around the surgical area.
To improve cardiovascular fitness
To minimize weight gain and maintain body composition
To maintain muscle mass and maximize body strength
To improve bone mineral density
Post-Breast Cancer Rehab:
The type of Breast Cancer treatment and surgery will determine a woman's recovery, how her body is affected and the post rehab process so you will need to work closely with your therapist or a trainer who specializes in post-Breast Cancer rehab.
You will want to get the go-ahead from your physician to begin your exercise program but typically you can begin a light post-rehab program a few weeks after surgery and a more aggressive protocol an average of 10 weeks post surgery. Work closely with your physician and therapist to determine effective and safe protocol.
Cardio:
Aerobic exercise is very important for physical and emotional well-being.  It will help a woman deal with the negative effects to her self esteem and giver her a natural high.  Walking or hiking is the perfect post-surgery exercise because she can do it pain-free with very little negative implications to the affected areas.  She can start with 20-30 minutes (continuous or intermittent) at a moderate intensity, three times per week.  She can gradually increase her frequency, duration and intensity as her body allows and she can begin implementing other activities as her body heals.
Next week, we will focus on flexibility and mobility.
If you would like to be a part of 2000 women walking or running the Girlfriends Run 5K, 10K or Half Marathon on Sunday October 13th, you can find more details here. f you would like to race for free, you can agree to raise or donate $500 to Pink Lemonade Project or the Jaime Miller Cancer Compassion Fund and help us raise funds to support local women and Breast Cancer survivors. Email me at sherri@nwpersonaltraining.com if you would like more details.
Note: As an avid Columbian reader, you can redeem a 2 week pass at her world-class training studio to help get you started.  Contact 360.574.7292 for more details. 
Yours in health & fitness,
Sherri McMillan
---
Join us for Girlfriends Run for a Cure Half Marathon, 10K & 5K
October 13th – Vancouver, WA
The 13th Annual Girlfriends Run for a Cure offers a Half Marathon, 10K & 5K designed specifically for women to get together to do something good for themselves and to help support a very important women's cause.
---