Breast Cancer and Exercise – Prevention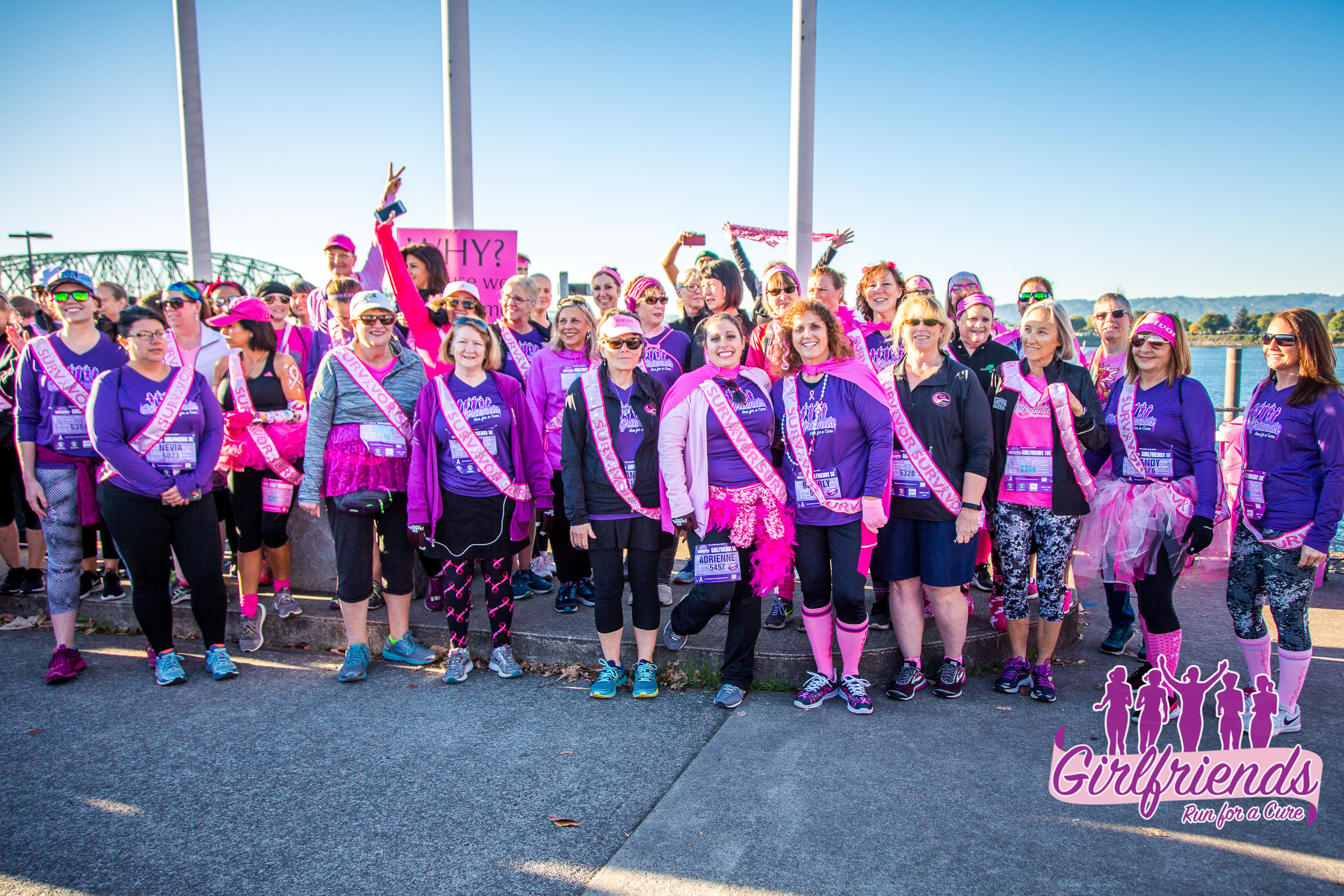 Week 1
We are approaching Breast Cance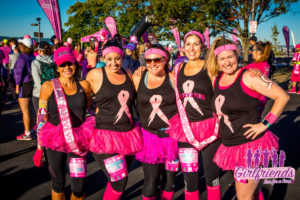 r Awareness Month and we're one month away from the Girlfriends Run, a local 5K, 10K and Half Marathon Run/Walk that supports local Breast Cancer organizations including Pink Lemonade Project and the Jaime Miller Cancer Compassion Fund. This is a great opportunity to discuss how exercise impacts the prevention and treatment of Breast Cancer. Over the next number of weeks, we will review prevention tactics as well as post-treatment cardio, muscle and flexibility suggestions.
This series will provide general recommendations but most importantly, discuss your plan with your medical professional as every woman's condition is different.
The evidence is very clear that exercise promotes overall health including Breast health. Research indicates that women who get regular exercise experience a lower risk of breast cancer than women who are not active. The American Cancer Society recommends 150 minutes (2.5 hours) of physical activity a week to lower overall cancer risk
Most people agree that they should be exercising regularly. However, a lack of time is the number one reason people say they cannot commit to an exercise program.
The good news is that exercise and the benefits to breast cancer prevention does not need to involve a large time commitment. 
Just being active throughout the day means you do not have to spend hours at the gym!  The problem is we have simply become too sedentary. The age of technology is making us unhealthy. Escalators, elevators, remote controls, garage door openers, computers, home banking, online shopping, UberEats…we never have to leave the house.
If your goal is to enhance your overall health and reduce your risks for breast cancer, here are some ways to increase daily activity without actually "exercising":
Park one or two blocks away from wherever you're going and walk there
Walk or cycle if your destination is less than 20 minutes away
Always park in the farthest parking stall instead of hunting for the perfect spot right in front of the shop
Take the stairs if you need to go fewer than five flights
Take a 10 minute walk before work, at lunch or after dinner
Schedule active outings with your family or friends (hikes, cycling, walks, swimming, kayaking, indoor rockclimbing)
Do a few knee bends, heel raises or toe taps while making dinner
Do a few light exercises during TV commercials
At work, get up, move and stretch every 30 minutes. (Your back will thank you for it too.)
Sign up for an active course like ballroom dancing
One study found that we expend approximately 10 calories less per day as a result of just using remote controls.
Another report estimated that we expend approximately 500 calories less per day than we did just a few decades ago. This is due to all the labor-saving devices which are supposed to make life easier. The truth is that they are causing massive health implications. The message is clear. If you are more active throughout your day, you won't have to spend hours at the gym to be healthier!
Prevention of any disease is always the primary goal but in the event you find yourself being diagnosed with Breast Cancer, it's good to know that there are things you can do to get your life back post-treatment. Over the next few weeks, we will review a post-treatment exercise plan that you can incorporate including cardio, muscle, stretching and mobility to help regain your health after Breast Cancer.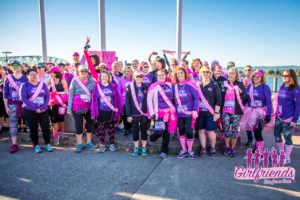 If you would like to be a part of 2000 women walking or running the Girlfriends Run 5K, 10K or Half Marathon on Sunday October 13th. Get The Details.
If you would like to race for free, you can agree to raise or donate $500 to Pink Lemonade Project or the Jaime Miller Cancer Compassion Fund and help us raise funds to support local women and Breast Cancer survivors. Email me at sherri@nwpersonaltraining.com if you would like more details.
Note: As an avid Columbian reader, you can redeem a 2 week pass at her world-class training studio to help get you started.  Contact 360.574.7292 for more details. 
Yours in health & fitness,
Sherri McMillan
---
Join us for Girlfriends Run for a Cure Half Marathon, 10K & 5K
October 13th – Vancouver, WA
The 13th Annual Girlfriends Run for a Cure offers a Half Marathon, 10K & 5K designed specifically for women to get together to do something good for themselves and to help support a very important women's cause.
---