Top Fitness Trends For 2019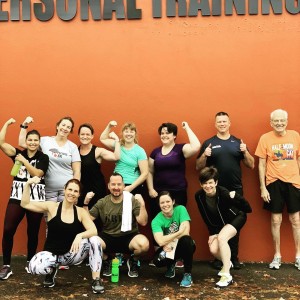 The American College of Medicine recently released a report of the Top New Fitness Trends for 2019. Check out the highlights below and maybe you will be inspired to jump on the band wagon and add some new excitement to your workouts. After all, variety in your fitness programming can minimize the risk of boredom and dropout and keep your program better balanced.
Wearable Tracking Devices
Whether it's your Apple Watch, FitBit, Garmin or Polar monitor, exercise enthusiasts are enjoying the ability to monitor their fitness activity each day. It provides regular feedback that will increase your chances of making healthier choices, holds you accountable and you can even view and set challenges with your friends and family. My Apple Watch even tells me when to stand or take a minute to breathe. Other technology will monitor your sleep habits, an important component of health.
Functional Training and Mobility
Programs that develop overall muscular strength, endurance and mobility with the primary purpose of creating optimal health and the capacity to be more functional at life are becoming more popular. People don't want to be just fit in the gym but want to be better at their ability to live life to the fullest. They want to be able to lift better, climb stairs stronger and experience less injuries, aches and pains.
Personal Training
It is clear that having a coach or trainer oversee your health and fitness program and hold you accountable to assure you stay on track is the key to sticking with it for the long term for many people. Trainers, once a luxury for the rich and famous, are now being used by mainstream exercisers to help them stick to their fitness program. Even the medical community is recognizing trainers as an important component in the effort to mitigate disease by helping individuals adopt healthier behaviors. A physician just doesn't have the time to oversee and customize a patient's fitness plan but coaches and trainers can help bridge the gap between a doctor's recommendation that a patient needs to start exercising and eating better and the patient's adherence to that prescription. Personal Training has become less about helping people achieve a 6-pack or a certain body fat percentage, but rather has helped people manage cancer and heart disease, improve their blood pressure and bone density, manage Parkinsons and Diabetes, rehab from injuries and joint pain, overcome obesity and so much more.
High Intensity Interval Training
Exercise enthusiasts continue to be drawn to programs such as Cross-Fit, BootCamps, and various other HIT type workouts. Results in less time is very attractive to a busy individual.
Body Weight Training
The ability to workout anywhere with no equipment and still provide great results is beneficial to many. You will continue to see exercise like Burpees, Pushups, Squats, Lunges, Planks etc incorporated into fitness programs and classes.
Group Training
More people are participating in group exercise whether it's Barre, Bootcamp, Cycling, Rowing, Zumba, or Yoga. Exercise enthusiasts recognize that working out in a group is motivating, holds you accountable, pushes you further and is fun.People need to feel part of a community – especially in today's day in age where technology can make us feel so isolated. Finding your Fitness Tribe is extremely beneficial.
Yoga
It's difficult to talk about Yoga as a trend since it's one of the oldest fitness modalities; however, more people are recognizing the value of Yoga and incorporating into their weekly fitness regime. You will notice more Yoga, Meditation, and Mindful Movement classes surfacing that will focus on release, lengthening, rest and recovery versus just pushing yourself to the point of exhaustion. More classes will instruct us to 'be in the moment'.
At the beginning of every year, many set specific goals for adopting and maintaining a healthy and fit lifestyle. Trying a new activity or new approach may be the key for helping you stick to it!
Yours in health & fitness,
Sherri McMillan
Note: As an avid Columbian reader, you can redeem a 2 week pass at her world-class training studio to help get you started. Contact 360.574.7292 for more details.
[divider][/divider]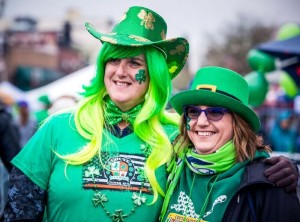 Join us for the COUVE CLOVER RUN – 3, 7 & 10 MILES on March 24th, 2019 in downtown Vancouver, WA. Celebrate St. Patrick's day with us at the 5th Annual Couve Clover Run. Wear your festive green while running or walking 3, 7 or 10 miles along an extremely fast and scenic course to support local charities! We will make you earn your post-event party, but it will be off the charts hosted by Main Event and other downtown Vancouver Pubs & Breweries.
[divider][/divider]