How do you make exercise fun?!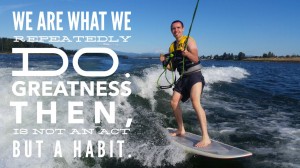 Most people think exercise is a chore and can't wait until it's over. Others can't even find the motivation to get started and wonder how others can find any joy in Running, Bootcamps or Yoga.
The key to sticking to any fitness program is finding an activity that you enjoy enough to do regularly – that means months and years after you originally set your goals, you're still going at it. 
When deciding whether an activity is the right one for you ask yourself some of the following questions:
Do I find the activity pleasurable? Do I like it?  Is it a lot of fun? Does it make me happy?
Am I interested in the activity? Is it stimulating?
Do I get absorbed in the activity?
Do I feel energized during or after the activity? Is it invigorating? Is it refreshing?
Does the activity give me a sense of accomplishment? Is it gratifying?
If you answered yes to all these questions, you've made a good choice.  If you've answered no to these questions and you find the activity unpleasant, boring, frustrating, and you hate every second of it, you should reconsider your choice and search for an activity that will provide you with more enjoyment. After all, the best exercise in the world is the one that you enjoy enough to participate in enough to experience results and get hooked! And this will be different for everyone!
Some people love group classes and others like the solitude of working out alone. Some people love to dance and enjoy Zumba classes. Other might love a Barre, Pilates or Yoga class. Some might love to hike, run the trails, swim or cycle. Others might like to enjoy certain activities at different times of the year…water sports like kayaking, paddle boarding or surfing in the summer; skiing, boarding, XC skiing or snowshoeing in the winter…Find the activity or activities that really do it for you!
A couple notes…if you are really stuck on participating in a particular sport but it doesn't fit the above criteria, it doesn't mean you have to throw in the towel on that activity.  For example, when someone starts a running program, almost no one loves it right away.  In the beginning, running may feel like a chore but eventually, usually after a couple months, it will become much more enjoyable.  A lot of runners refer to this phenomenon as "getting into the zone".  Once you get past the beginning stages when all you can do is watch the clock and pray that the workout is almost over, your body will adapt and it will not be a struggle with every stride.  So in the beginning, will-power and discipline is definitely involved.
Other tips to make exercise fun…
Use your favorite music to keep it interesting.
Encourage a friend or loved one to workout with you to make the time pass more quickly and help you with your adherence.
Try something new that you've always wanted to do to maintain excitement.
Be sure to cross-train so you are not only participating in one activity which may cause boredom.
Mix up your workouts.  Take running for example, one day run long and slow, another day run shorter but harder – try hills, track workouts and intervals to keep your running program interesting.
Train and participate in organized events with friends. Pull together a team for Hood to Coast, cycle the Seattle to Portland event, complete a Triathlon together, train for a Half Marathon, form a Team for Warrior Dash…fun events like this give purpose to your training and it's fun to cross the finish line with your training buddies!
Yours in health & fitness,
Sherri McMillan
Note:  As an avid Columbian reader, you can redeem a 2 week pass at her world-class training studio in Downtown Vancouver or Salmon Creek to help get you started. Contact 360.574.7292 (Downtown) or 360.574.2400 (Salmon Creek at 3SIX0 Fitness) for more details.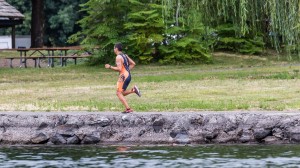 You'll find strong competition on this flat and fast course, and a distance for every athlete! The event offers three distances to choose from (Olympic, Sprint and My First Tri) for the sport of Triathlon, Duathlon and AquaBike. The flat and fast course with little to no traffic warm water and a beautiful start/finish venue make the MidSummer event an ideal race to put on your calendar.