Couples that Sweat Together, Stay Together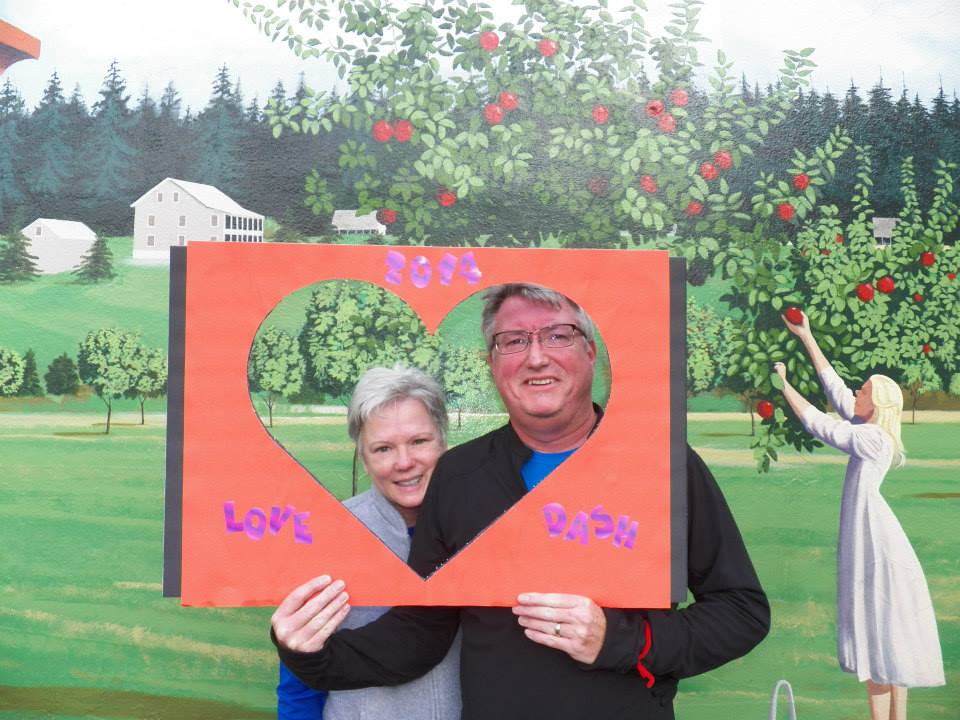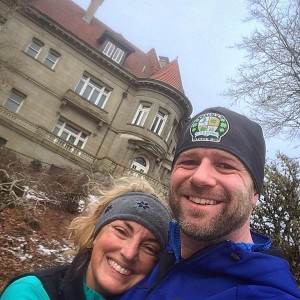 If your sweetie has set a resolution to get fit this year, the last thing you want to do is sabotage his or her efforts with a box of chocolates for Valentine's Day.  Instead, show your special someone how much you really love and want to spend time with them by offering one of these creative gifts…and if you don't have a sweetie, think of V-day as ME-Day and treat yourself to these gifts of love!
Dance Lessons
There's nothing sexier than a couple strutting it on the dance floor. Learn to dance the Tango, Salsa, Rumba, Swing, Cha Cha or Foxtrot by enrolling each of you in one of the programs offered at The Arthur Murray Dance Studios at (360) 699-4500
Hot Yoga:
Looking over at your partner while they are hot and dripping sweat can be sexy. Help each other stretch, relax and relieve stress by signing up for a Yoga series at any of the Hot Yoga studios in the community.
Indoor Rock climbing:
If you want to develop trust in your relationship, sign up for a rock-climbing course together! This sport is one that two people can participate in together regardless of whether one person is more experienced than the other. Register for an introduction to rock climbing course at The Source in Downtown Vancouver  (360) 694-9096
Snowshoeing:
With Mount St. Helen's and Mount Hood both offering amazing trails, snowshoeing in a winter wonderland paradise is within a short drive away. It's a great way to enjoy the outdoors, condition your heart and strengthen your leg muscles. Head to your local sporting goods store and either rent or purchase a pair of snowshoes for the day. Then surprise your sweetie with a romantic winter outing.
Gym Membership:
Take advantage of the 2-for-1 deals that many fitness facilities offer at this time of year. Running side by side on the treadmills, spotting each other in the weight room or giving each other the 'eye' across a crowded gym– you know what they say – couples that sweat together, stay together!
Partner Training:
Most personal trainers offer partner training so that you and your loved one can spend quality time together while working out under the guidance of a fitness expert.
Massage:
If your honey has been working hard to achieve his or her fitness goals, you can't go wrong with a gift certificate for a massage to help ease any aching muscles. Better yet, sign up for a Couples Massage and enjoy the experience together!
Register For a Race:
You also might consider registering each other for a local race that you can train for and cross the finish line together! Locally, we have the Couve Clover 3 Mile, 7 Mile or 10 Mile Run/Walk on March 26th that you can set your sights on at whyracingevents.com or the Blooms to Brews Marathon/Half Marathon/10K on April 9th at GetBoldEvents.com
V-DAY BOOTCAMP:
If you don't have anything planned yet on Valentine's Day, spend it with me. I'm hosting a complimentary Valentine's Day Bootcamp on Tuesday Feb 14th from 5:30-6:30pm at our downtown Vancouver studio at 1011 Broadway. It will be a great way to start a romantic evening and earn your Valentine's Day indulgences. Give us a call at 360-574-7292 to reserve your spot.
And of course, no matter which fitness activity you choose to participate in with your sweetie, an avid exerciser will always appreciate a nice dinner after working up an appetite.
Happy Valentine's Day. May you enjoy fitness, love and laughter!
Sherri McMillan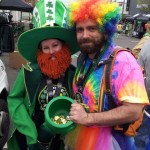 Join us for the….
COUVE CLOVER RUN – 3, 7 & 10 MILES – March, 26th 2017 RUN, GIVE BACK & PARTY AT MAIN EVENT AND OTHER DOWNTOWN PUBS! We will make you earn your post-event party by running or walking 3, 7 or 10 miles, but it will be off the charts hosted by Main Event and other downtown Vancouver Pubs & Breweries.
Note:  As an avid Columbian reader, you can redeem a 2 week pass at her world-class training studio to help get you started.  Contact 360.574.7292 for more details.