Get Outdoors & Fall Into Fitness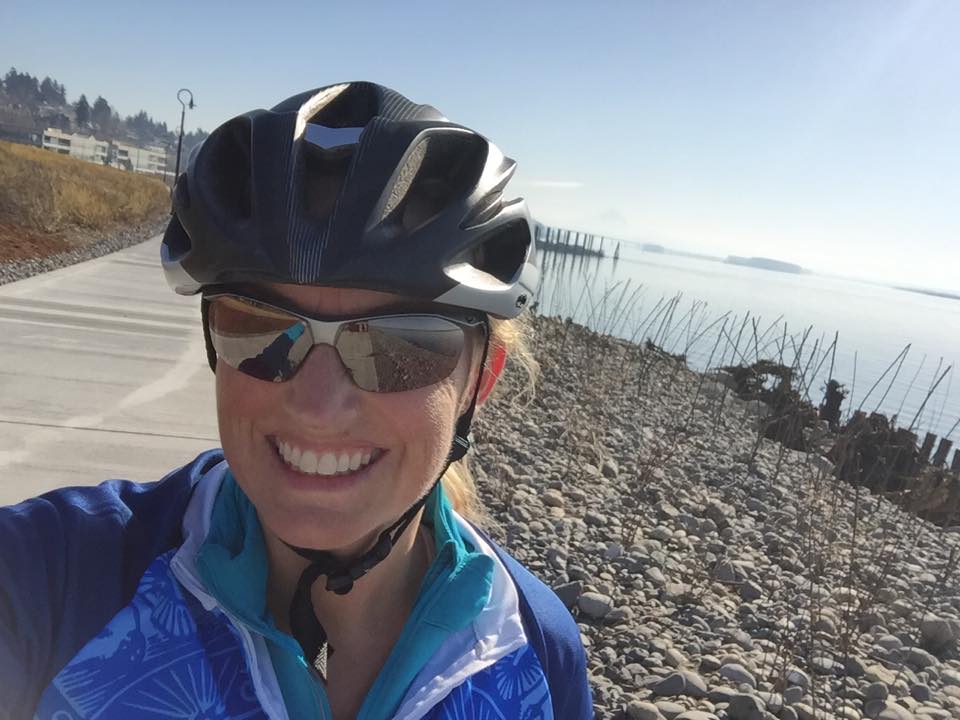 September and October often tend to be the best months to explore the outdoors here in the Northwest. It tends to not be too hot, or too cold, the rainy season hasn't set in yet and the colors as the leaves change are absolutely spectacular!
Plus, the fall season often inspires people to 'turn over a new leaf' so to speak! Kids are back in school, summer holidays are over and we may be feeling the effect of too many BBQs and are ready to make our health and fitness a priority!
It's also a great idea to dose up on some vitamin D now since we may be cooped up indoors for many months. There's nothing like fresh mountain or ocean air and beautiful terrain to boost your energy and your immune system and we are fortunate enough to be so close to the Gorge, Mt. St. Helen's, Mt. Hood and the Coast.

Hiking
Here's some of my favorite local hikes that progress from easier to harder throughout the season. You can also explore local trails with minimal elevation but maximum scenery including Forest Park, Lacamas Lake & Round Lake Trail, Battle Ground Lake, Moulton Falls trail, Lewis River Park Trail, Discover/Burnt Bridge Trail, Waterfront Trail & Salmon Creek Trail…the options are endless!
Biking
We are fortunate enough to live in an area with various paved trails that allow for great cycling away from traffic including Salmon Creek Trail, Discover/Burnt Bridge Trail, Waterfront Trail, Marine Drive Trail (in Portland extending from 33rd to 205 Bridge), Spring Water Corridor in Portland, Waterfront Trail loop in downtown Portland (approx. 10 miles on paths) and Banks to Vernonia Paved Trail offers 42 miles round trips of scenic, paved trails away from traffic. I love biking, stopping for lunch or a coffee and making it a fun, social, active adventure.
Coastal Adventures
Just a couple hour drive and you'll be ready for a barefoot walk in the sand along the incredible Oregon coastline, a walking adventure through Ecola Park, a glorious hike up Saddle Mountain, Neah-kah-nie Mountain or take the trail from Seaside to Cannon Beach (one way with a cab back to your starting point or start on the southern side of Seaside, have lunch in Cannon Beach and then head back to your starting point).
That should keep you busy throughout the autumn months!  Enjoy the majestic views and take a moment to be thankful for what a beautiful area we live in even before Thanksgiving arrives!
Yours in health & fitness,
Sherri McMillan
Note:  As an avid Columbian reader, you can redeem a 2 week pass at her world-class training studio to help get you started.  Contact 360.574.7292 for more details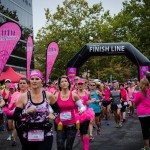 Join us for the….
10TH ANNUAL GIRLFRIENDS RUN FOR A CURE HALF & QUARTER MARATHON October 16th
The 10th Annual Girlfriends Run for a Cure is a Quarter Marathon (6.55 miles) and a Half Marathon (13.1 miles) designed specifically for women to get together to do something good for themselves and to help support a very important women's cause.