Freezer Breakfast Burritos with Sausage, Eggs and Salsa Verde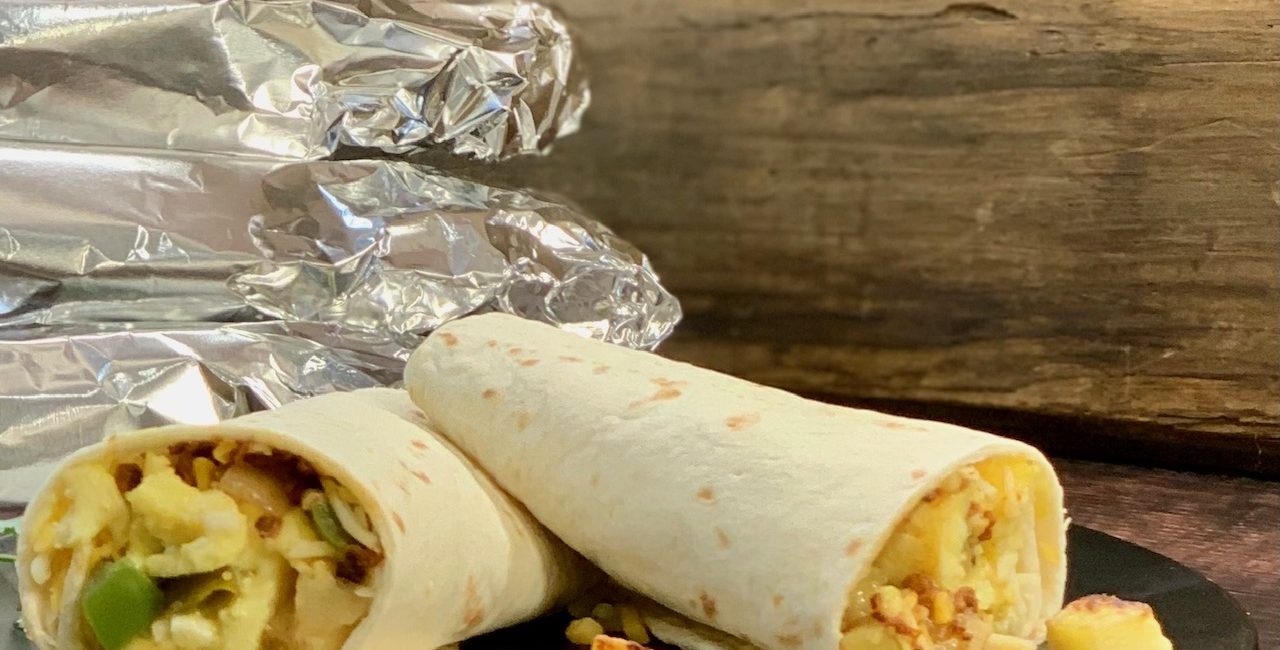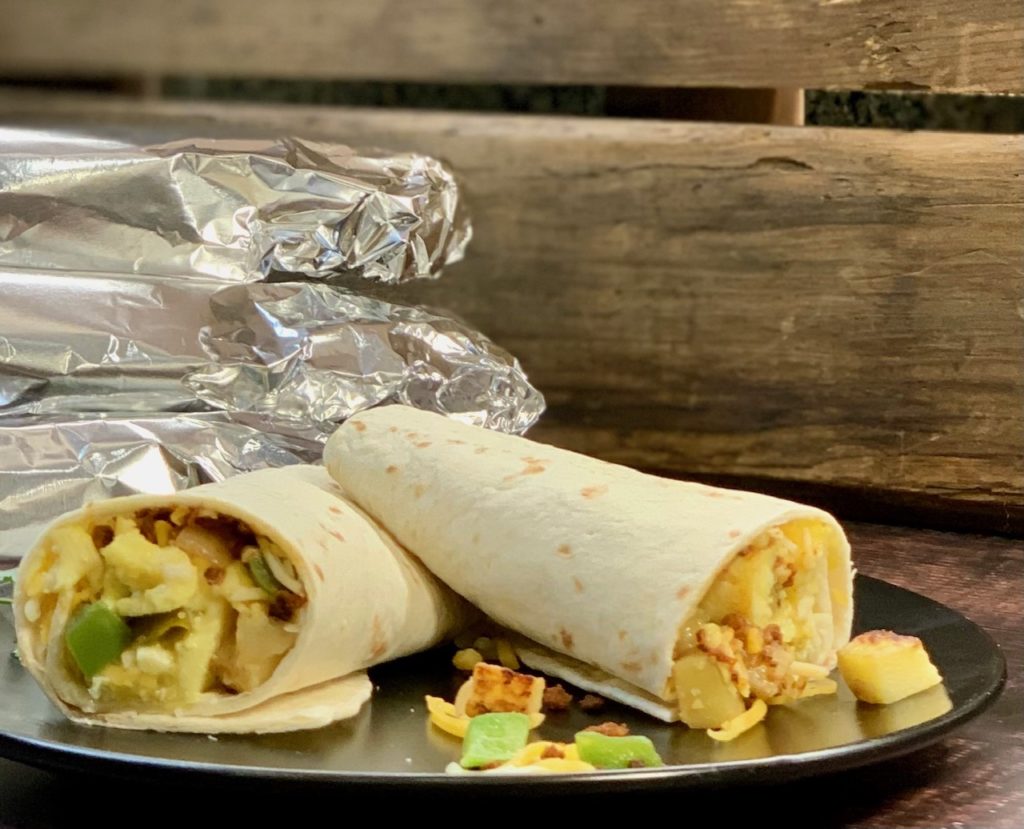 They say the secret to having it all is believing you already do. If this is true, it must be why I feel most content when I have a well stocked freezer, full of things that are deliciously on hand and ready to heat. Yes, I love cooking, but I don't love having to cook every night. Plus, I really like having something to look forward to. Nothing gives me greater joy that knowing I have something that I'll be happy to eat banked away in the freezer.
As we continue to chill through frozen food month, add some joy to your own freezer with these Freezer Breakfast Burritos with Sausage, Eggs and Salsa Verde. Stash these homemade delights among your frozen food and you'll have something to look forward to for breakfast, lunch or dinner. Much better for you and less expensive than the store-bought variety, you can fill them as you like, then freeze for a time-saving, money-saving win. 
You can buy tortillas that fit your style: low cal, low carb, gluten-free, high fiber, veggie, keto etc. Buy any size you like, but for best rolling look for ones that are at least 8 inches and avoid the street taco variety. You can make all of the burrito components in one large non-stick skillet, but you will cook each separately, so you'll need several bowls to transfer the ingredients into as you cook them. Season each component as you go, so that every element  has lots of flavor. 
Soy chorizo has been getting a lot of buzz, so I tried using Trader Joe's soy chorizo, a spicy crumble that has quite the fan following. Because It's plant-based it has a longer fridge life, but know that it requires cooking. Unlike pork chorizo, the casing is not edible, so you'll need to squeeze it out of the plastic tubing. Cook it in a pan for about 5-7 minutes, until it has a browned, crispy texture and reaches a safe to eat temperature of 165º Fahrenheit. 
Using thin-skinned Yukon Gold potatoes lets you skip peeling. I wanted to be sure they browned nicely and softened just right, so I used a lid when I started them in the pan, letting them cook mostly undisturbed. Cook the eggs until they are just gently set. They will cook further when you reheat your burritos and you don't want them to be dry. 
When you're ready to roll, use a half sheet pan as your work surface. If the ingredients happen to spill out as you are rolling, this will help contain them so that you don't waste. Warming your tortilla for 10 seconds in the microwave will make it easier to roll. Don't worry about folding the sides in, just rolling them is fine, but do be careful not to overfull. For some added zip, shake in a little hot sauce. (A burrito-loving friend likes to use his leftover Taco Bell sauce packets for this.) Wrap tightly, freeze well, and reheat for a quick, easy and delicious meal. Serve with all the extras, like sour cream, guacamole, or fresh salsa. 
Try something new. Take joy in what you have. Make some burritos and save a bundle.
Freezer Breakfast Burritos with Sausage, Eggs and Salsa Verde
makes 8 burritos
1 pound sweet pork sausage
2 to 3 medium Yukon Gold potatoes, unpeeled and diced (about 3 cups)
1 green pepper, diced
1 medium yellow onion, diced
salt and freshly ground pepper
1 Tablespoon butter
8 large eggs
8 burrito-sized flour tortillas
8 ounces mild or sharp cheddar cheese, grated
1 cup salsa verde, homemade or store-bought
Cook sausage in a large skillet over medium heat, breaking up as it cooks, until cooked evenly. Transfer to a bowl. Add potatoes to remaining fat in skillet; cook until tender and browned in spots, about 8 to 10 minutes, stirring when needed. Add diced peppers and onions and continue to cook until softened, a few more minutes. Season with salt and pepper and remove from heat. Transfer to a bowl.
Add butter to skillet. Whisk eggs in a medium bowl. Once butter has melted, add eggs and cook, stirring to scramble. Cook until set, but not completely dry. Season with salt and pepper, remove from heat and set aside. 
Warm one tortilla in microwave for 10 seconds on high setting. Place tortilla on a clean surface, then add about 1/8 of sausage, 1/8 of potato filling, 1/8 of cheddar cheese, and 1/8 of eggs. Top with salsa verde, about 1 to 2 tablespoons depending on the size of tortillas. Roll into a tight burrito, then roll burrito in foil, folding each end in tightly to seal. Repeat with remaining tortillas.  
Transfer foil-wrapped burritos to a large, freezer-safe resealable plastic bag, then freeze. Store in freezer up to 3 months. 
To reheat: Unwrap burrito from foil and microwave on high for 4 to 5 minutes, turning halfway through. Serve with extra salsa verde, if desired. Option: place reheated burrito in a nonstick skillet over medium-high heat and crisp 2 to 3 minutes per side for a toasty quesadilla-style burrito. 
-simplyrecipes.com