The Jeannes condemn the fact Burkman, not Leavitt, signed a letter
Vancouver City Councilor Jeanne Stewart questioned why Councilor Jack Burkman was allowed to sign a letter to U.S. Sens. Ron Wyden and Jeff Merkley on behalf of the Vancouver City Council, a concern shared by Councilor Jeanne Harris.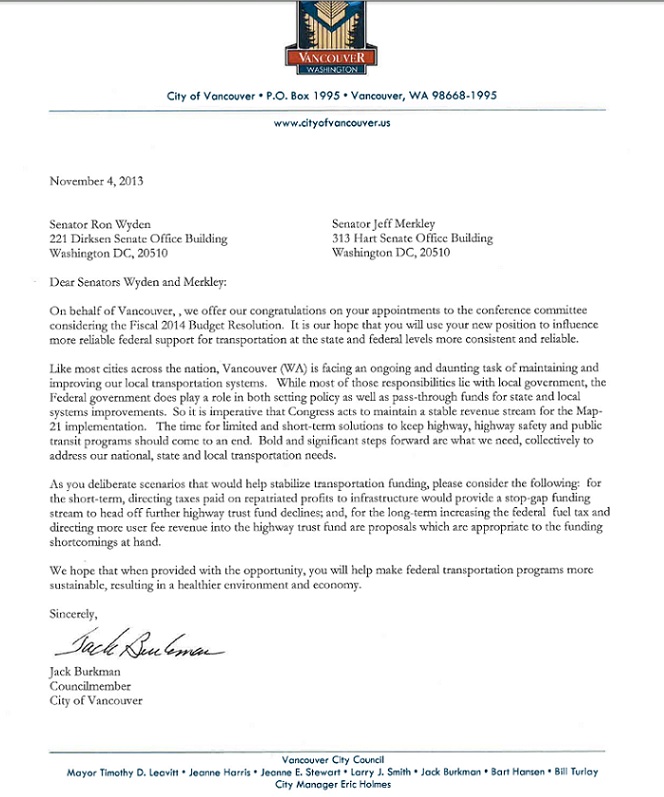 Stewart said at the end of Monday's council meeting that if she had signed a letter on behalf of the council, she's pretty sure "it would hit the fan around here."
"Depends on what you want to say," replied Mayor Tim Leavitt.
Burkman said he signed the letter because it was requested through a transportation policy advisory committee on which he serves as the city's representative. Plus, Leavitt told him he could sign it.
Harris, the longest-serving member of the council, said she couldn't remember a time when a councilor had signed such a letter.
"We've always said the mayor speaks for the entire council," Harris said.
Stewart said while "some of the spirit" of the letter is consistent with state and federal lobbying efforts, she would have liked to have had a conversation about the content before the letter was sent.