Long racks up endorsements from IGV and Planned Parenthood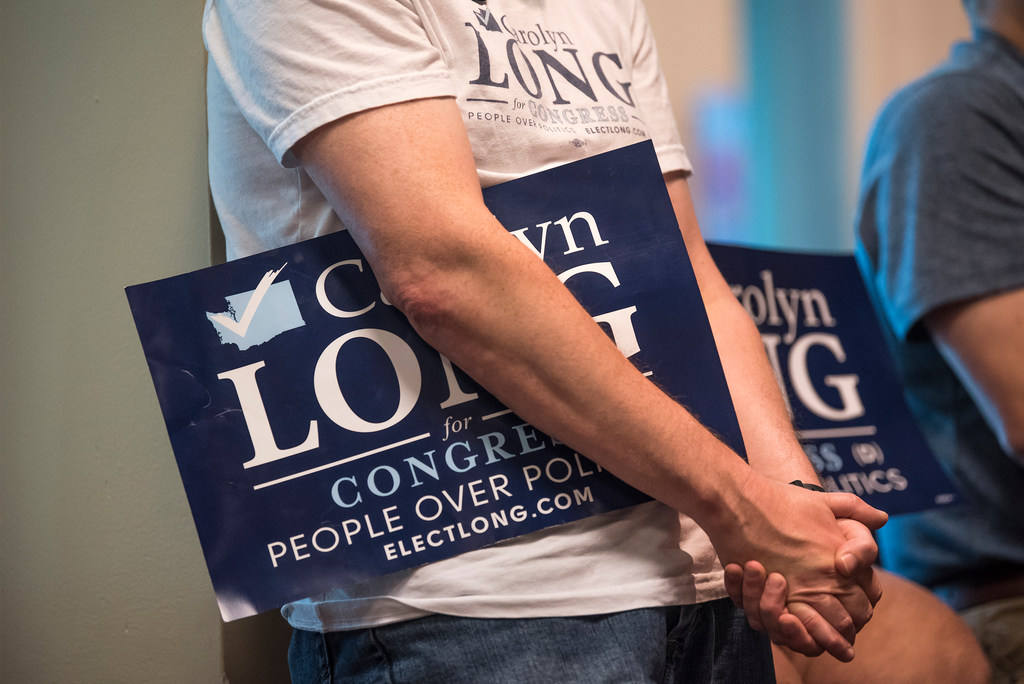 And now, for the latest installment of EndorsementWatch 2020: Carolyn Long picked up two more endorsements in her bid for Washington's 3rd Congressional District seat. One came from a local progressive organization, and the other came from a national reproductive rights group.
The first declaration of support was from Indivisible Greater Vancouver, who endorsed Long on Jan. 18 after reviewing her answers to a written questionnaire and hearing her speak at a Jan. 10 forum. The group is a local chapter of a progressive coalition of people founded to combat the Trump administration with civic activity. Vancouver's chapter was formed in January 2017.
"She received a nearly unanimous endorsement from our eligible members who participated in the voting process," a press release from the organization stated. 
It wasn't a surprising announcement, considering Long's main primary challenger, Peter Khalil, had already withdrawn himself from consideration with an open letter in which he accused IGV of "co-opting the Indivisible banner as a sword and shield to put forward the same status-quo policies and politics." Khalil is running to the left of Long, with a Bernie-esque platform of "no-cost healthcare" and anti-corruption. 
After that public dustup, IGV's support of Long seemed pretty inevitable.
"Voting members concluded that she is the best candidate to unseat WA-03 Rep. Jaime Herrera Beutler and represent the diverse interests of voters in our district," the group wrote in the press release, citing the five-term Republican incumbent Herrera Beutler.
Then last week, Long received the seal of approval from a national organization with some name recognition ­— Planned Parenthood.
On Jan. 22, the Planned Parenthood Action Fund endorsed Long in 2020. They pointed to Herrera Beutler's recent support of an amicus curiae brief that urged members of Supreme Court to overturn Roe v. Wade, the the landmark 1973 decision that established a woman's right to an abortion.
In a media release, Long said she was "honored" to have the organization's support in her second congressional run.
"It's beyond time Southwest Washingtonians had a member who stood up for their health care and reproductive rights," said Alexis McGill Johnson, the organization's acting president and CEO, in the press release.
Planned Parenthood's endorsement follows EMILY's List, the national campaign funding organization that works to elect pro-choice women to public office, who announced their support for Long in September.