Khalil not seeking IGV endorsement, citing "anti-corruption"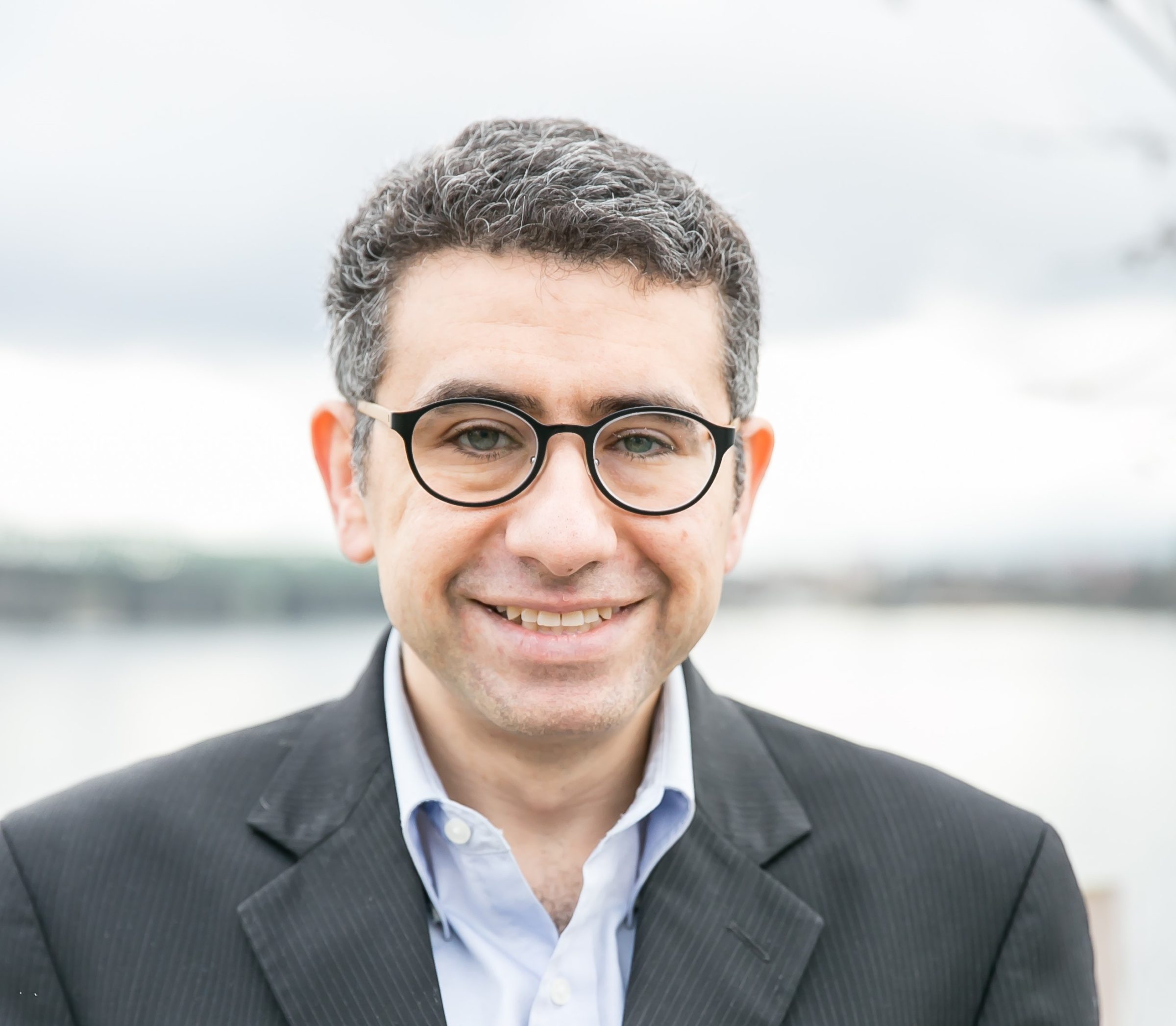 In an open letter posted to his campaign's Facebook page, Democratic Congressional candidate Peter Khalil said he wouldn't be seeking an endorsement from Indivisible Greater Vancouver.
In the letter, Khalil wrote that "Indivisible Greater Vancouver's values do not align with the progressive principles espoused by the national Indivisible organization. Rather, it seems that Indivisible Greater Vancouver is co-opting the Indivisible banner as a sword and shield to put forward the same status-quo policies and politics that arguably opened the door to the Trump presidency in 2016."
The national Indivisible organization is a progressive coalition of people founded to combat the Trump administration with civic activity — protests, letter writing, door-knocking, etc. Locally, IGV was formed in January 2017 and since held various protests across the city, including rallies in Esther Short Park and picketing in front of events held by Rep. Jaime Herrera Beutler, R-Battle Ground.
In a follow-up post to his campaign's Facebook page, Khalil said that IGV's policies are out of whack with the national chapter.
"For IGV to use the Indivisible name to advance policies that are at odds with what Indivisible advocates is misleading to the people of Southwest Washington. I am running on a platform of anti-corruption and that must start at home. To that end, I cannot in good conscience involve myself in the endorsement process."
I reached out to Khalil to ask where, exactly, the local Indivisible group deviated from the national one. I'm waiting to hear back from him, and will update this post when I do.
I also reached out to one of the local organizers for IGV, Mary Laski. She was bemused by the whole thing, she said, as were her peers.
"We have no idea" what Khalil meant, Laski said in a phone call Friday. "We have a quarterly leadership meeting, and we put that on the agenda."
Khalil and the other major Democratic candidate for Washington's Third Congressional District, Carolyn Long, were both invited to a forum hosted by the group, Laski added, and Khalil declined the invitation. 
"We're as surprised as you are, and as confused," she said with a laugh.
UPDATE:
Khalil got back to me. He wrote:
"Indivisible national touts itself as, and is, a progressive organization. While IGV will swear up and down that they are progressive, the majority of their body is centrist and pays only lip service to progressive policies, if that. There are certainly some progressives in their ranks, but they are far outnumbered by those who cannot stomach policies like the Green New Deal and Medicare for All, ideas that Indivisible national champions through its activism. My team and I, through observation of Indivisible's meetings and functions, have come to the sad conclusion that IGV does not represent the ideals of Indivisible national and, therefore, that I cannot in good conscience take part in their endorsement process."