Local officials and handguns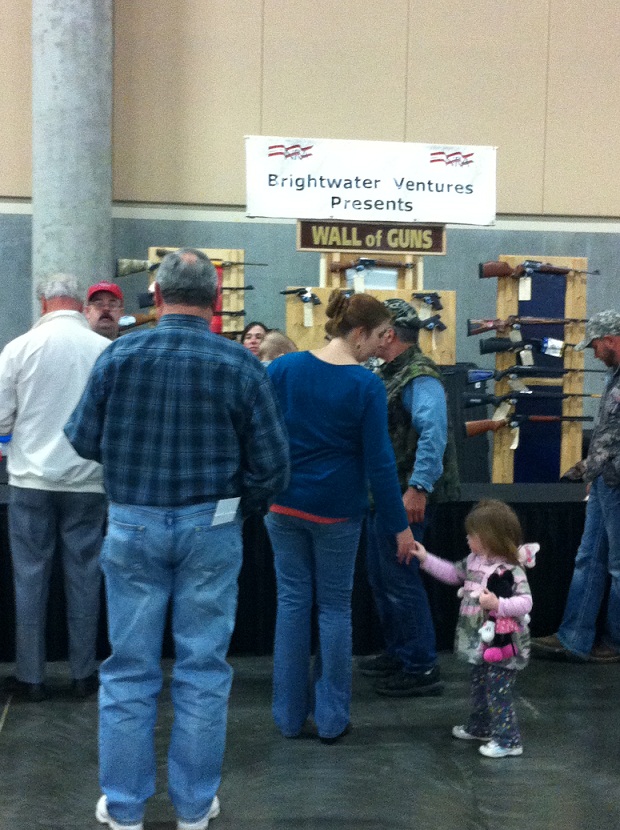 What better way to spend a Saturday night than at an event with Clark County Commissioner Tom Mielke, State Sen. Don Benton and a Wall of Guns.
I infiltrated the Friends of the NRA dinner Saturday night and joined hundreds of gun enthusiasts for an evening of firearm raffles, auctions and Buster's Barbecue.
The hottest raffle of the night was, hands down, the Wall of Guns. For $10, you had a chance to win one of the guns off the wall.
They held several rounds of Wall of Guns raffles, handing out at least half a dozen firearms.
(Yes, my boyfriend and I bought tickets. No, we did not win guns.)
As I walked by the Wall, I noticed this local elected official waiting to buy his raffle tickets.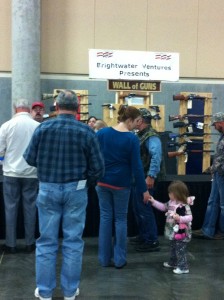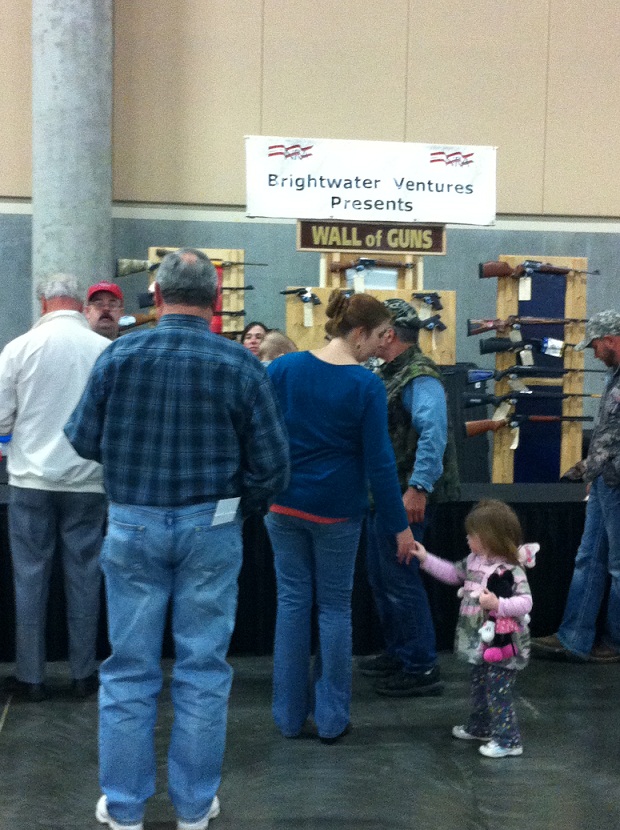 That's a dressed-down Commissioner Mielke in the blue flannel and jeans.
I later realized Mielke and Benton were seated at the same table, about three tables away from my own front-row seat.
There wasn't much commotion coming from their table, so I can only assume they got skunked on the raffles too.
Oh well, maybe you'll have better luck with the CRC funding vote.