In voter turnout, county fell short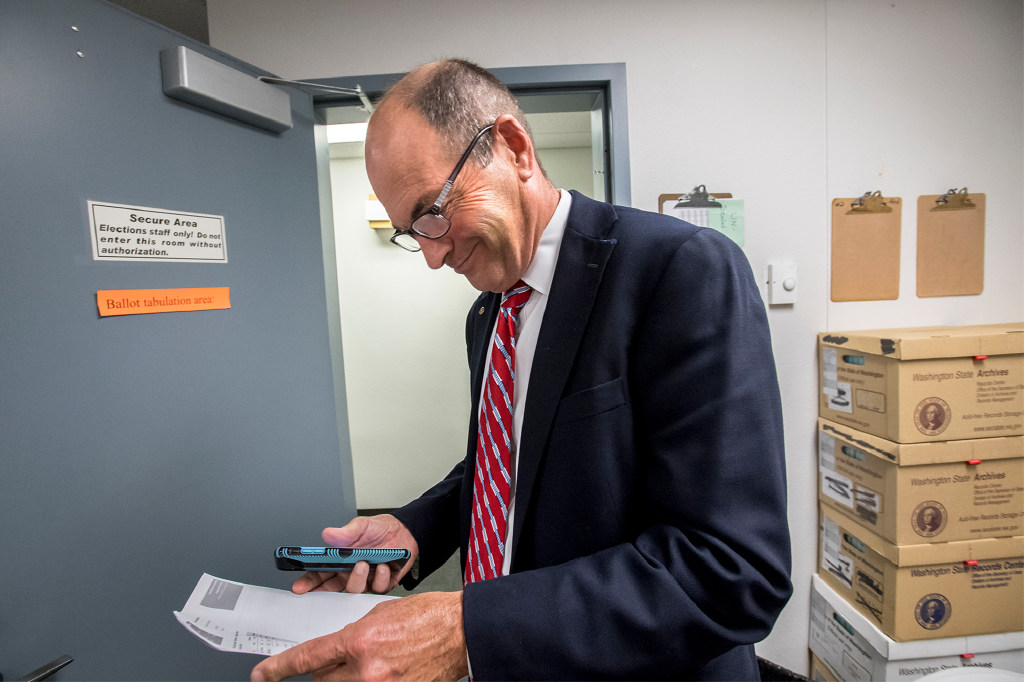 Statewide voter turnout in the Aug. 6 election hit 29.56 percent, making this year's ballot return the most popular odd-year primary election in a decade.
The results, released from Washington Secretary of State Kim Wyman, were certified on Friday. The last time odd-year primary results hit that high was in 2009, when the ballot return reached 31.04 percent. Wyman's office credits the new Same Day Registration law for the relatively high turnout, at least in part.
"Thousands of individuals were able to register and vote a ballot up to and including Election Day," Wyman said in a media release.
From a buzz standpoint, it's hard to get out the vote during an odd-year primary election. With no federal offices up for election, down-ballot races don't get to benefit from the turnout generated by high-profile Congressional races in even years.
Which is why, for a statewide turnout rate, 29.56 isn't too shabby.
But compared to the rest of the state, the final certified voter turnout in Clark County wasn't quite so robust. A grand total of 57,499 ballots were returned, and less than a quarter — 24.6 percent, to be exact — of registered voters showed up on Aug. 6. It fell well short Clark County Auditor Greg Kimsey's pre-election estimate, when he guessed that countywide turnout would hit 30 percent.
Ballot returns earlier this month were still higher than in 2017 (19.93 percent), but they fell short compared to 2015's (25.8 percent).