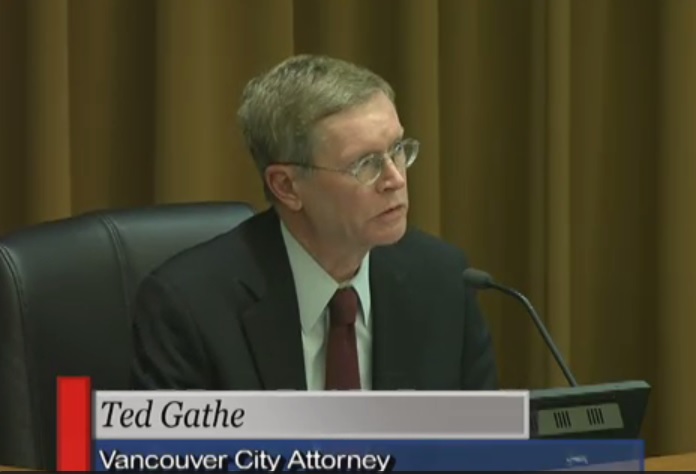 As previously announced, Vancouver City Attorney Ted Gathe will retire July 31. He's been the city's top legal advice-giver since 1994, when he was promoted to replace the late Jerry King.
Here's Ted at Monday's meeting, explaining some obscure something or other.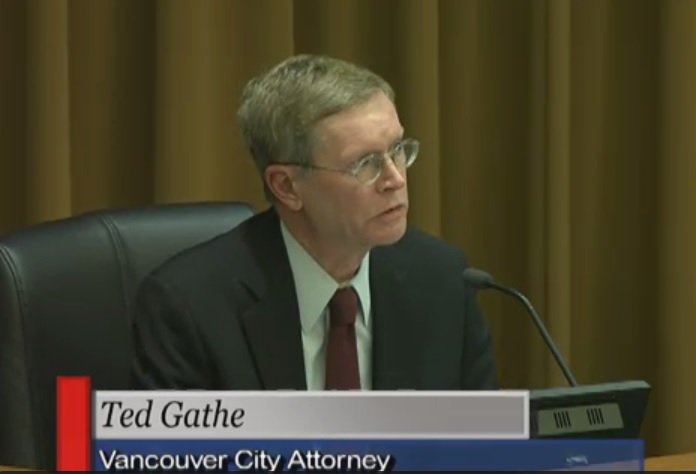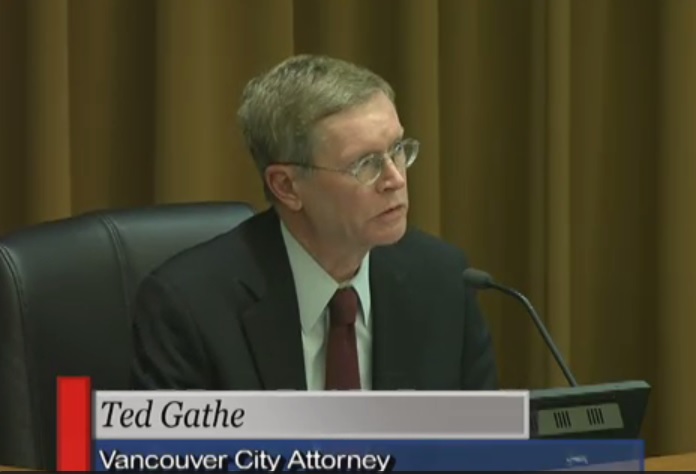 At the end of the council meeting Mayor Tim Leavitt asked Gathe how many days he has left until retirement. Gathe said he couldn't do math that quickly, prompting Councilor Bill Turlay to observe that Gathe may be great at knowing the law, but he's not so great with numbers.
Leavitt suggested that maybe The Columbian could put up a countdown clock for Gathe, as we already have such a clock on our website, one that Leavitt probably has bookmarked and looks at every day just for laughs. Well, Editor Lou had someone in the IT department build that page, but I'm just a lowly reporter so this is the best I can do.
Click here to see how much time Gathe has left (as city attorney).
Holmes is expected to make an announcement soon on Gathe's replacement. I'd put all my money on Chief Assistant City Attorney Bronson Potter, mostly because I read an email from Holmes to the council saying Bronson is the leading contender. (No pressure, Bronson).
So, happy retirement, Ted. Your own countdown clock.