Councilor Harris gets CAPSY about CRC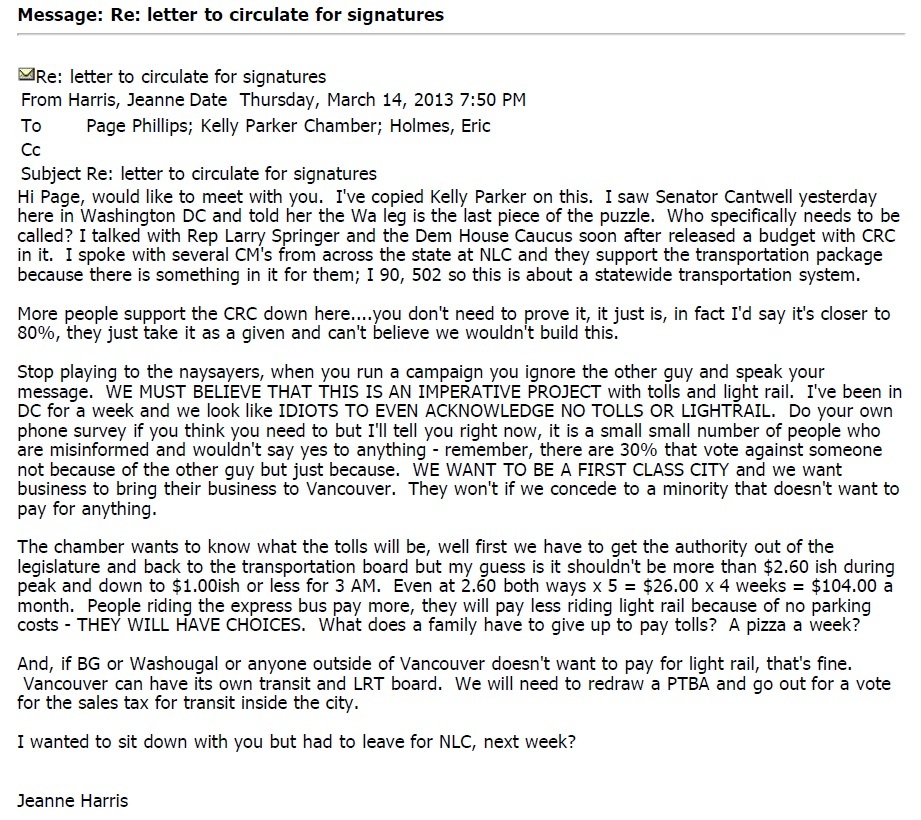 I'm back at work after a weeklong vacation and I'm catching up on my latest batch of city council emails. Someone needs to tell Vancouver City Councilor Jeanne Harris that there's never a need to turn on caps lock, just as there's never a need for people addressing the city council to shout into the microphone.
Anyway, here's what Harris got all capsy about – the fact that the city even acknowledges people who oppose the Columbia River Crossing.
(Her email is to CRC lobbyist Page Phillips, Kelly Parker, president and CEO of the Greater Vancouver Chamber of Commerce and City Manager Eric Holmes.)