"Cool, Demure Mayor"? No, that isn't right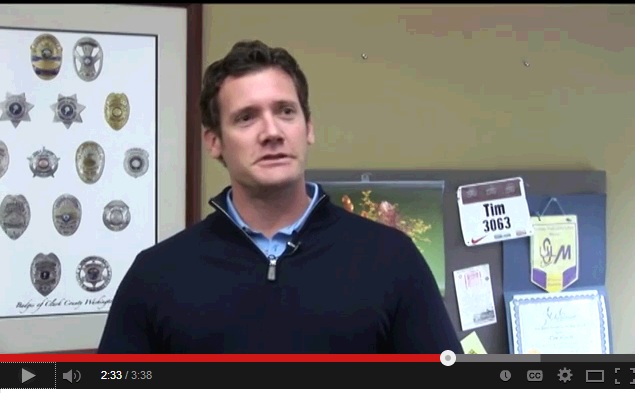 During a Nov. 8 fundraising event, Vancouver Mayor Tim Leavitt was featured in a video that would have been a little awkward had the Nov. 5 election results turned out differently.
The "Symbol of Freedom," event was a benefit for CDM Services and featured Clint Hill, a former Secret Service agent who was with President John F. Kennedy the day Kennedy was assassinated.
In the video, former Vancouver City Councilor Mike Wilson, a senior associate at Westby Associates, does his best David Letterman impersonation. The subject of this Top 10? Guesses at what CDM stands for in CDM Services, a nonprofit agency that offers long-term care for the elderly and people who have disabilities. Leavitt follows other prominent residents, including Kim Capeloto of Riverview Community Bank,  Sheriff Garry Lucas, state Reps. Sharon Wylie and Jim Moeller and the Fresh Prince of Vancouver, Al Angelo III.
http://youtu.be/6ghNUQElYZk
The video was filmed before Election Day and would have been edited had Leavitt lived up to his nickname of "One Term Tim."
Maybe challenger Bill Turlay would have made a cameo to proclaim, "Councilor Dumps Mayor"?
(Oh, and if you're curious about the real meaning of CDM, it represents the last names of the three volunteers (Cahoon, Deckard, and Murray) who founded the organization in 1978.)