Burkman, Turlay demonstrate different research methods
Since a resident emailed the Vancouver City Council last month to inquire whether the city has ever considered a plastic bag ordinance, a few councilors have traded thoughts on the subject.
I think these emails clearly illustrate the difference between Jack Burkman's and Bill Turlay's approach to research.
Here's Burkman's email. Note he includes links to opposing views.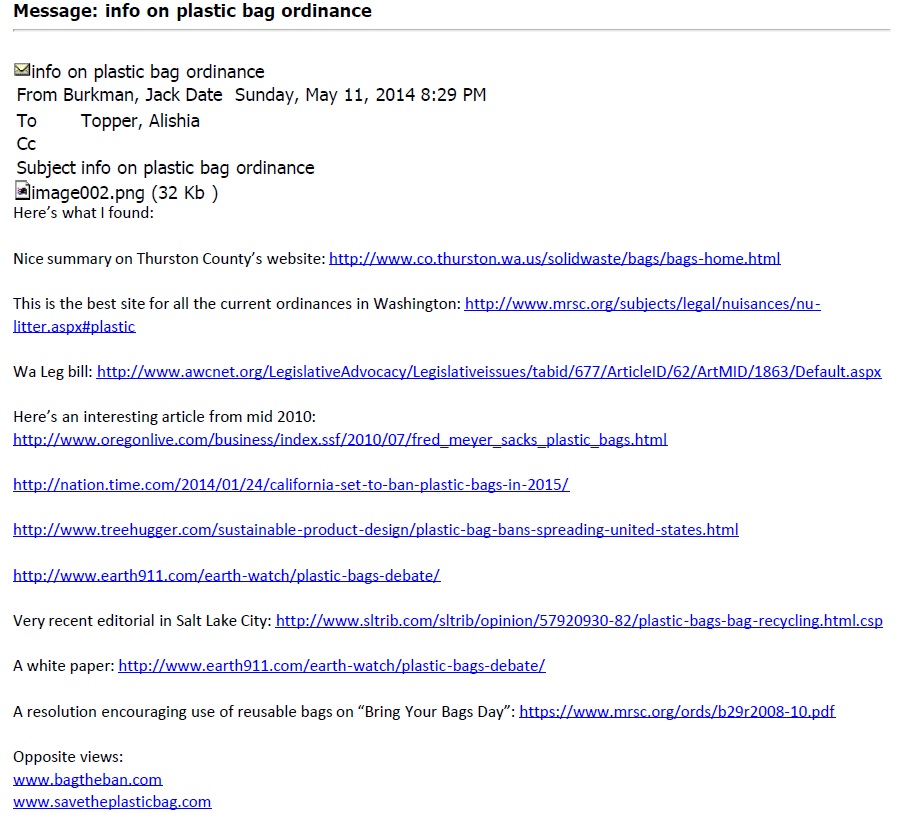 And here's Turlay's approach: