Vegan Gluten Free Almond Butter Blondies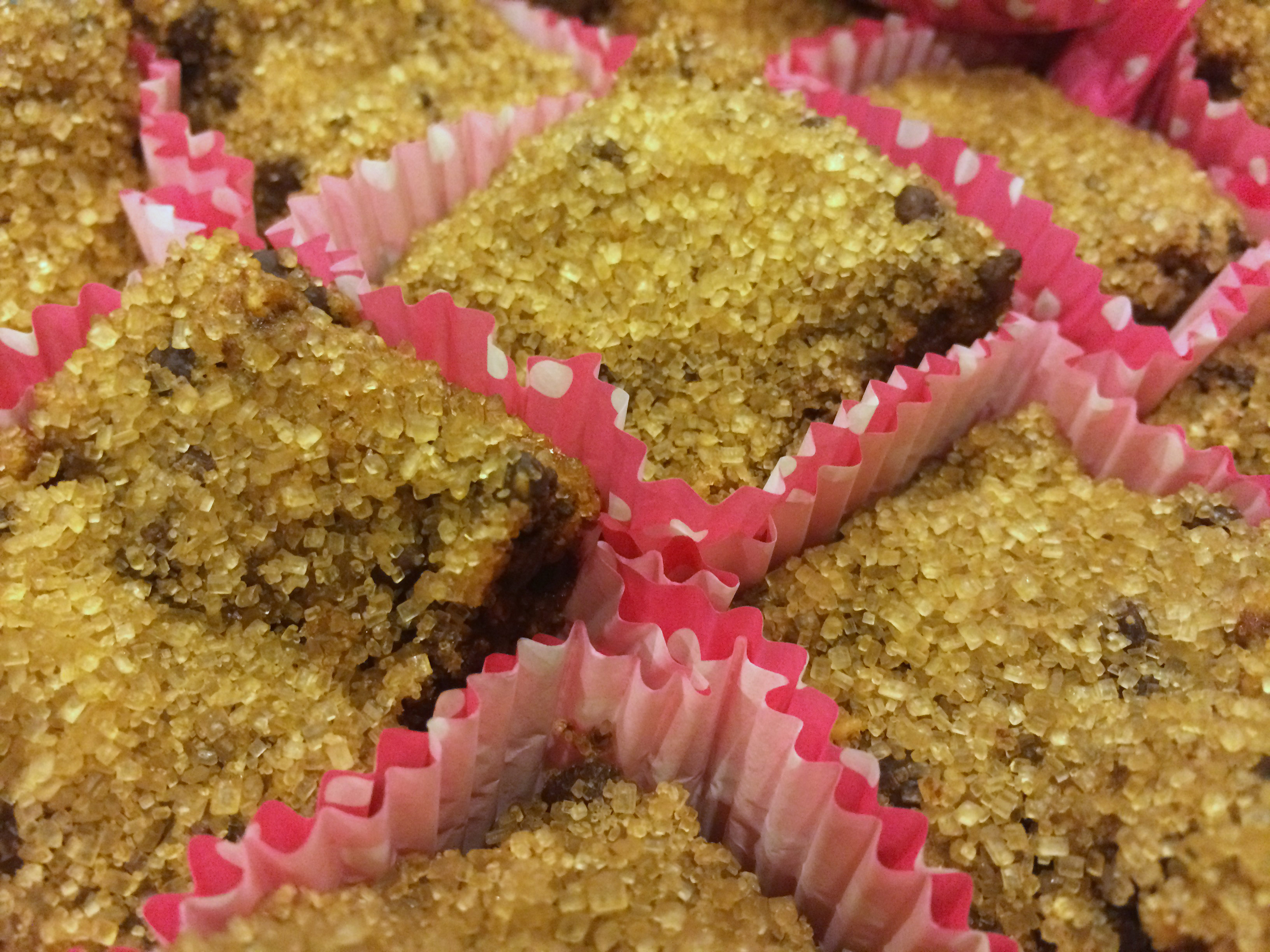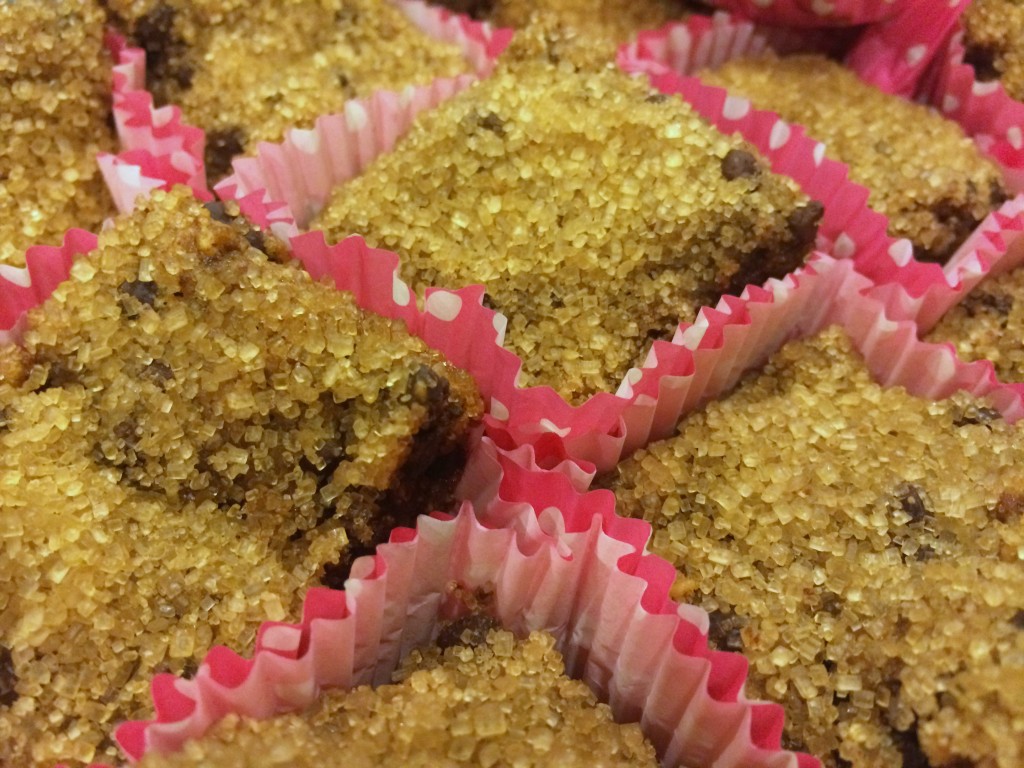 I promise these are good.  I made Almond Butter Quinoa Blondies back in April as a "make over" recipe, cutting much of the fat from the classic blondie treat.  It was simple to make these Vegan Friendly, I swapped Earth Balance for butter and found vegan chocolate chips.
These make a treat everyone- including your vegan buddies- can enjoy!
Vegan Gluten Free Almond Butter Blondies
Makes 16 bars
Ingredients:
1/4 C vegan butter substitute (half a stick), softened
3/4 C chunky almond butter
2 T ground flax seed + 6 T water
3/4 C dark brown sugar
1 T vanilla extract
3/4 C quinoa flour
1 t baking powder
1/4 t salt
1/4 C raw or turabindo sugar
Directions:
Heat oven to 350.  Line an 8×8 square baking pan with parchment paper.  Coat parchment with vegan nonstick baking spray.
Combine 2 T ground flax seed with 6 T water.  Set aside.  Mixture will absorb and become very thick.
Combine vegan butter substitute and almond butter with stand mixer.  Add brown sugar, ground flax seeds and vanilla.  Scrape sides if needed.
Add quinoa flour, baking powder and salt.  Add chocolate chips.
Dump into prepared 8×8 baking pan.  Spread gently with your fingers until batter is level.  My batter appeared wet, don't worry.
Pour raw sugar on top.  It will stay intact and adhere to the surface, giving bars a pretty, crunchy topping.
Bake 35 minutes until toothpick comes out clean.  Allow to cool in the pan for at least an hour.  Remove and cool completely.
Cut into bars and serve.
Recipe adapted from "Almond Butter Quinoa Bars," Eating Well magazine, April 2015, page 9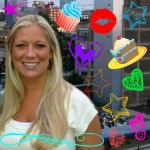 I'm a self-taught Betty Crocker. Food should be pretty, delicious and have sprinkles. Professionally I'm a clinical social worker. Follow me on Facebook and Pinterest- Sugar and Spice Baking Blog- for great recipes, amazing restaurants and culinary adventures.