What Do You Buy for Your Fitness Fanatic Friends During a Global Pandemic?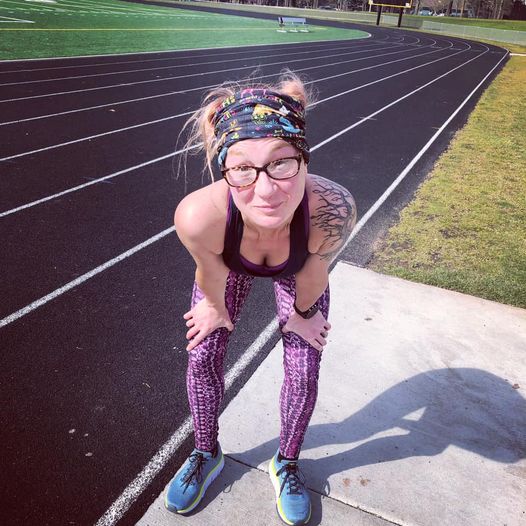 With so many restrictions on activities and businesses, what do you get your fit friends that will be appreciated, accessible and used. Since everyone's comfort level is different, it's best to go the safe route with your holiday gifts this year that any exercise enthusiast would enjoy.
Here's some gift ideas that any hard-core fitness fanatic could use during the 2020 Holiday season and beyond.
Workout Gear

Gyms are closed but working out and maintaining fitness is still critical so gear will always be in demand. Regardless of whether your fitness buddy is currently working out at home or outdoors, new items are always needed because eventually the gear breaks down and starts to get a bit stinky. Head to local specialty stores Foot Traffic or Sweet Spot Skirts where you will find high-quality options. If money is no object, buy a large backpack and stock it full with great items. You might purchase some workout socks, gloves, a cap, a headlight or flashing lights for evening outdoor workouts, a water bottle…there are tons of options. To be on the safe side, when it comes to clothing or shoes, purchase a gift certificate to your loved one's favorite sporting-goods store – that way they can choose what they need and you won't risk buying the wrong size, style or color.
Release Tools
Due to extended work-at-home requirements, many people are sitting more than ever resulting in tight muscles, aches and pains. You could give the gift of a Foam Roller, Mobility stick, or Massage balls so your athlete could release tight muscles from the convenience of their home. If you have a bigger budget, a vibration gun would be a wonderful tool for any athlete. You can view products at Hyperice | Recovery and Movement Enhancement Technology or https://www.tptherapy.com/
Wearable Devices
This continues to be a hot trend in the fitness world. Whether it's a wearable activity tracking device like an Apple watch, Garmin, Polar Monitor or FitBit, athletes like to track their workouts and performance to help stay on track.
Virtual At-Home Workouts
Once Covid-19 hit, the popularity of at-home workout options skyrocketed. Zwift has become all the rage making Indoor cycling workouts fun and competitive. Peloton, Nordic Track, and the Mirror all provide an exciting at-home, interactive workout experience. BeachBody provides On-Demand Fitness Classes that you can participate from anywhere. If you'd like to support local, many fitness trainers in the area have launched online, virtual fitness classes and programs to help them survive the shutdowns. It may make you feel good knowing that you're supporting people and businesses right here in your community. Reach out to your favorite trainers to see what options they offer.
Food
Athletes love to eat and restaurants need our support right now! Purchasing a gift certificate to your friends' favorite healthy restaurant that they can enjoy To-Go after a tough workout is always a nice treat! Local favorites include Mighty Bowl, and Be Well Juice Bar. You also can't go wrong with supporting those restaurants that have done so much for our community like Beaches, Mt Tabor and Main Event. Athletes are also very busy trying to juggle it all so a gift certificate to a Meal Prep company like Hello Fresh that delivers healthy meals would be a much appreciated gift or a Gift Certificate to Chucks so they can pick up their favorite grub.
Sweat it Out
Since many fitness facilities are closed right now, they could really appreciate your support. Maybe your loved one has expressed that they've wanted to start rock-climbing, join a running clinic, try a Yoga program or a Barre class or learn ballroom dancing? You could purchase a personal training package or partner training so you could workout together. Maybe they're interested in a ski or snowboarding camp, a kayaking trek or stand-up paddle board outing? Purchase a gift certificate that they can use once everything opens. Those businesses will thank you for it and your friend will be craving these types of activities since we've been isolated for so many months!
Sign Each Other Up For a Race
Jump-start your New Year's Resolutions and spend some quality time training together and register you and your loved one for an upcoming run or triathlon. You will create memories that will last forever! Local races can be found at whyracingevents.com Since races have been cancelled all year, what a nice surprise and how thoughtful if you pick up the cost of registration and show them how much you want to spend time with them.
Have fun shopping (online or in person) and enjoy a Happy & Healthy Holiday!
Yours in health & fitness,
Sherri McMillan
Note: As an avid Columbian reader, you can redeem a complimentary initial in person or virtual personal training appointment to help get you started. Email us for more details.