Are We On The Verge of a Running Boom?!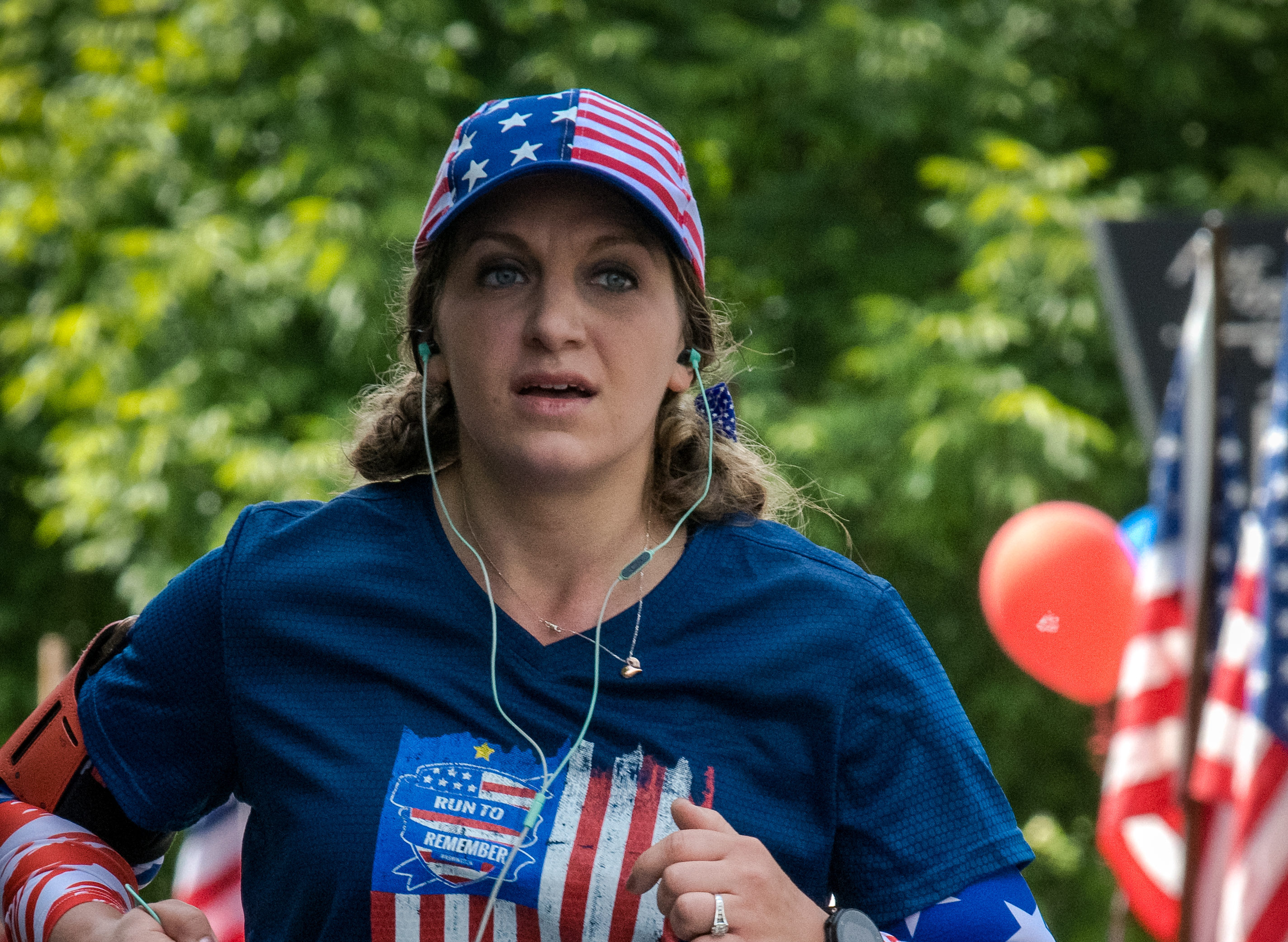 We are experiencing a global pandemic with fitness clubs closed and many confined to their homes with very little options for exercise. Fitness enthusiasts, not easily detoured from their commitment to their workouts, are recognizing they still need to do something physical to maintain their physical fitness, stress release, mental health and maintain the strength of their immune system. Some have opted for virtual indoor workouts while others have taken to running outdoors since that is still one of the approved activities during the 'Stay-at-Home' order.
We are positioned to experience a massive running boom that would rival the 1970's Forest Gump surge that had everyone sporting their sneakers and pounding the pavement. Spring is here, summer is on the way and running is a wonderful way to get some fresh air, vitamin D and relieve some stress.
Most runners can attest to the benefits of running. Running has been proven to be one of the most effective methods for improving your cardiovascular system, reducing body fat and maintaining a toned, lean physique. Not only that, it'll also help improve your self-esteem and confidence and decrease your risk of experiencing health disorders or disease. Running is an incredible form of exercise but it can also cause its share of problems. 
If you're feeling cooped up and decide to launch your running career, you may quickly experience a case of the "Terrible Toos" if you don't progress appropriately. Too much, too soon, too hard, too fast, too long… is often the leading culprit and cause of most running injuries. Consider this.
With each running stride, your body is forced to absorb impact forces as great as 3x your body weight.  So if you weigh 150 pounds, imagine 450 pounds of force pounding through your muscles, bones, ligaments and tendons with each foot strike.
You can imagine that over the course of a five-mile run, the amount of force the body absorbs is tremendous. Due to the nature of the sport, specific imbalances and areas of weakness can result.  For these reasons, proper and gradual progression is critical if you expect to continue running on a long-term basis.
If you are not presently running three times per week and cannot comfortably complete a run without stopping, here is a Learn to Run program to help get you started.
Learn to Run Program
| | |
| --- | --- |
| Week 1 | (Run 1 min. Walk 4 min) x6 |
| Week 2 | (Run 2 min. Walk 3 min) x6 |
| Week 3 | (Run 3 min. Walk 2 min) x6 |
| Week 4 | (Run 4 min. Walk 1 min) x6 |
| Week 5 | (Run 5 min. Walk 1 min) x5 |
| Week 6 | (Run 6 min. Walk 1 min) x5 |
| Week 7 | (Run 7 min. Walk 1 min) x5 |
| Week 8 | (Run 8 min. Walk 1 min) x5 |
| Week 9 | (Run 9 min. Walk 1 min) x5 |
| Week 10 | (Run 10 min. Walk 1 min) x5 |
*Follow each week's program 3x/week on alternating days.
*Remember to warm-up and cool down for about 5-10 minutes of walking.
*Remember to keep your distance from other runners during the COVID-19 outbreak.
As you increase your mileage, feel free to try the Galloway approach which recommends running 10 minutes and then walking for a minute for the entire distance. Remember to listen to your body. It's also important to note that you can complete this program by walking only and just vary your pace between a harder and more moderate pace– you never have to run!  It's up to you!
Yours in health & fitness,
Sherri McMillan
---
Try Our Virtual Classes!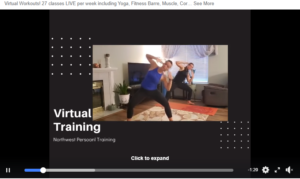 27 classes LIVE per week including Yoga, Fitness Barre, Muscle, Core, KickBoxing, Mobility, Bootcamps and more. Join award-winning NWPT Personal Trainers from the privacy of your home.
$99 for 4 weeks of unlimited classes. Your physical fitness, mental health, stress release and health of your immune system is important now more than ever!
---