Getting Rid Of The Dad Bod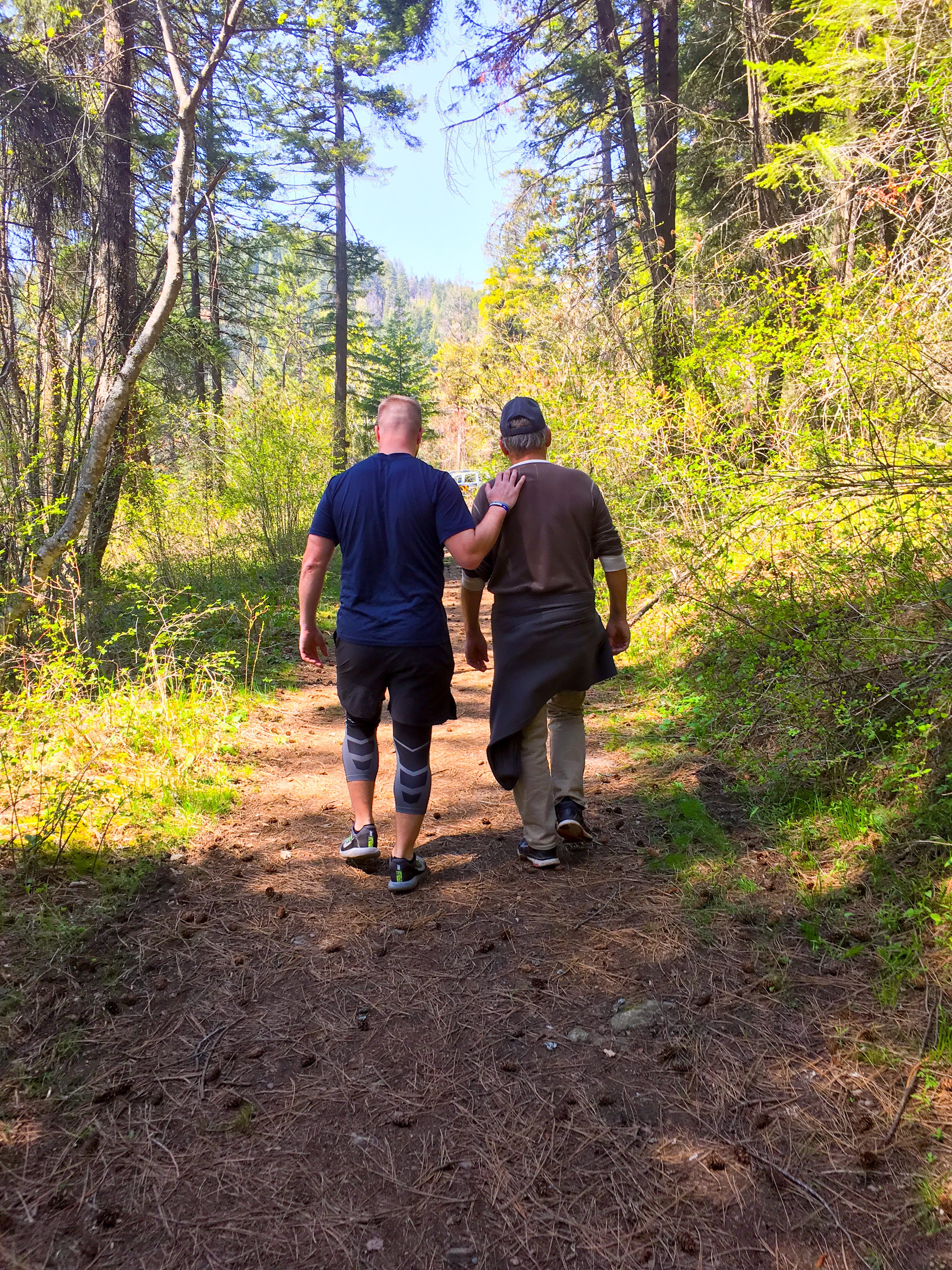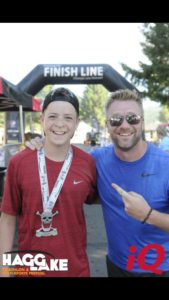 This is the time of year when Dads are on our mind. We take the time to think how much the guys in our life mean to us and how much we want them around for a long time! Although most people think of gifts of ties, socks, whiskey and cigars, there's nothing that shows someone how much you love and care for them then thinking of ways to improve their overall health and longevity.
As guys get older, there's a few things that start working against them in terms of their fitness:
They have a lot less time than they did when they were younger making committing to workouts a lot more challenging
Their connective tissue is not as resilient as when they were younger so they are more likely to get injured and once injured, it takes a lot longer to heal
Their metabolism is lower making it easier to gain weight
But the good news is once guys get serious with their health, fitness and nutrition, they are more likely to experience results quickly compared to women.
The key is to establish a plan that is realistic and achievable and to progress slowly and gradually to minimize the risk for injury.
Here's some tips for getting your special guy (or yourself) in great shape and helping transform from Dad Bod to Fit Father:
The Know It All
Guys are stereotypically notorious for not stopping to get directions. Often they think they can figure it out themselves and asking for advice is a sign of weakness. But that's just not the case. Guys will experience results more quickly if they get expert advice, coaching and/or take the time to learn about their body whether that's from a trainer or an educational book. Perhaps a Gift Certificate will be the catalyst to get them started!
Walking, Hiking and Biking Adventures
If the gym is not your guy's thing, use the outdoors as the gym and explore together while getting fit.
Lift Some Heavy Things
Guys tend to enjoy classic strength exercises like Squats, Pushups, Chinups, Rows and Presses. Perhaps join a gym together or try Partner Training with a trainer. You can even head to the park together and use the jungle gym and benches to perform step ups, pull ups, lunges, pushups and dips.
Active Vacations
Plan your next destinations where swimming, biking, rowing, kayaking, walking, running, hiking, and active adventures are available. Enjoy quality time with your guy while vacationing.
Walk & Talk
Schedule walks together with your guy and take the time to connect while getting in your daily steps.
Eat Like A Champion
Guys often don't want to have to manage a complete nutrition overhaul. So instead focus on simple adjustments that would provide the greatest impact. Focus on drinking more water, eating more fruits, vegetables and fiber, and trying to assure there is a period of at least 13 hours per day when you are not eating (For example, no eating after 7pm and then not eating again until 8am the next day).
Yours in health & fitness,
Sherri McMillan
Note: As an avid Columbian reader, you can redeem a 2 week pass at her world-class training studio to help get you started.  Contact 360.574.7292 for more details. 
---
The 23rd Annual Pacific Crest Endurance Sports Festival has something for everyone including the 72.3 BEASTMAN, Olympic & Ultra-Sprint Distance Triathlon/Duathlon/AquaBike, Marathon, Half Marathon, 5K/10K, 28K & 50K Trail Run, Bike Tours & Kids Races! Plus Sunriver is the most amazing active, fun resort-town ever! Rally your friends & family for an incredible RACE-cation!
---