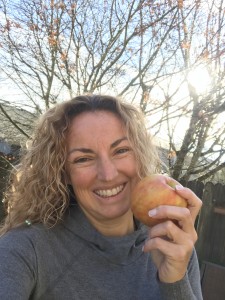 Many health professionals and nutritionists believe that added sugar is the single most harmful ingredient in our diet. Sugar addiction is no joke and affects the brain in a similar fashion as drug addictions. The more you consume it, the more you want it. The average American consumes 57 pounds of added sugar per year wrecking havoc on our health. Eating too much sugar is linked to weight gain, heart disease, type 2 diabetes, high blood pressure, high cholesterol levels, obesity, certain cancers, tooth decay and more. Some physiologists have suggested excessive sugar consumption can be as harmful as smoking cigarettes!
The American Heart association recommends that men consume no more than 150 sugar calories per day (37.5 grams or 9 teaspoons) and women consume no more than 100 sugar calories per day (25 grams or 6 teaspoons) but the average American consumes 3x this much. Unfortunately, it's so easy to exceed this limits. One soda pop is 49 grams of sugar, a popular brand of yogurt provides 26 grams of sugar, or a snickers bar contains 30 grams of sugar.
It's important to note that the sugar that occurs naturally in fruit and vegetables is very different than added sugar. Fruits and vegetables contain fiber, water, vitamin, minerals and nutrients and your body processes and responds very differently to consuming a fruit versus added sugar. No one gets fat and unhealthy by eating apples!
So if you're ready to curb your sweet tooth and sugar cravings, it will require some discipline but the health benefits will be well worth it!
Try this Sugar Detox for 14 days and you'll soon notice that your desire for sugar decreases.
Foods to Avoid:
Soda – Pop provides excessive sugar and calories and absolutely no nutrients.
Fruit Juices – Many think fruit juices are healthy but since the fiber is removed, the sugar intake can be as high as soda pop.
Candy – The sugar intake in chocolate bars and candy is extremely high so avoid.
Pastries – The sugar content tends to be very high in baked goods such as cakes, cookies, pies and pastries.
Processed Foods – If there are more than 5 ingredients or if sugar is listed in the first 3 ingredients, avoid it. Sugar is hidden in most processed foods and labeled under many different names including sucrose, high fructose corn syrup, fructose, glucose, dextrose, syrup, cane sugar, raw sugar, corn syrup and more.
Canned Fruit – Eat the raw version as the canned version often contains added sugars and syrups.
Refined grains such as white rice, white bread, white pasta. Control your intake of these types of starchy carbs and go for the multi-grain version instead.
Energy Drinks/Bars – These are often labeled as healthy choices, however, check the label because the sugar content is often extremely high.
Alcohol – Limit your intake of beer, wine and cocktails.
Avoid adding sugar to your coffee and tea. If you need to add something, try Stevia, a natural, zero calorie alternative to sugar.
What to Eat/Drink:
Choose water as your drink of choice. Try to achieve at least 100 ounces of pure water each day. This will require some discipline but the health benefits will be tremendous.
Make vegetables a staple for all your meals and snacks. Choose different types and colors and fill yourself with an abundance of vegetables. Get creative and try a cauliflower rice dish, spaghetti squash pasta, and zucchini noodles
Consume fruit as your sweet treat. Choose different forms and many different colors of fruits to obtain various nutrients.
Beans and Lentils – The fiber content will provide fabulous health benefits
Whole grains such as brown rice, quinoa, multi-grain bread, oatmeal…
Lean, organic proteins – check for added sugars and avoid lunch meats
Make your own salad dressings and sauces or look for ones with no added sugar
Try cinnamon, nutmeg, vanilla or almond extract instead of sugar in recipes
Reducing sugar intake will improve your health, increase your energy levels, and you'll notice that over time, your cravings for sugar will subside.
Yours in health & fitness,
Sherri McMillan
Note: As an avid Columbian reader, you can redeem a 2 week pass at her world-class training studio to help get you started. Contact 360.574.7292 for more details.
---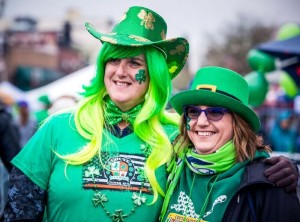 Join us for the COUVE CLOVER RUN – 3, 7 & 10 MILES on March 24th, 2019 in downtown Vancouver, WA. Celebrate St. Patrick's day with us at the 5th Annual Couve Clover Run. Wear your festive green while running or walking 3, 7 or 10 miles along an extremely fast and scenic course to support local charities! We will make you earn your post-event party, but it will be off the charts hosted by Main Event and other downtown Vancouver Pubs & Breweries.
---