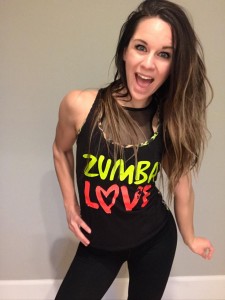 I've started taking a Zumba class weekly and it reminded me of the benefits of dancing that I wanted to share with all of you.
Dancing Is Fun!
Most people don't exercise because it's such a chore but with dancing, you're often having so much fun that you forget that you're actually exercising!
Dancing Is Great For Weight Loss And Toning Muscles
It's true that the best workout program is the one you enjoy enough to do regularly enough to experience great results! If you hate running, you'll never do it and that won't get you anywhere. But if you love to dance and you do it consistently, you will definitely lose weight and tone up! Dancing can easily burn up to 600 calories in an hour and works your entire body.
Shaking Your Booty Makes You Laugh!
Laughter is good for the soul and evokes happy-go-lucky endorphins and positive feelings throughout the body! So when you're going right and the instructor is going left and nothing you're doing looks like how she's doing it, have a good laugh and know it's doing wonders for your health!
Dance Is An Escape from Daily Stresses

When you're dancing, you have to concentrate on the choreography which allows you to forget about anything negative and escape the daily grind. Dance is a type of movement that forces you to focus and truly be in the moment. If your mind starts wandering, you'll miss a step therefore promoting a complete opportunity to disengage from everything except the pure joy of dance.
Dance Promotes Brain Health
During dance, you have to think and concentrate and that promotes cognitive function and stimulates the brain. Recent literature suggest that this type of movement can have positive benefits to dementia and Alzheimers.
Dance Promotes Heart Health
Dance is aerobic exercise and definitely challenges and raises your heart rate providing fabulous cardiovascular benefits.
Dance Improves Functional Fitness And Coordination
Trying to keep up with all the dance movements will improve your kinesthetic awareness, balance and coordination. Improving your body awareness will decrease your risk for falling and improve your ability to perform daily tasks.
Dance Is Low Impact
Most of the movements are low to mid impact and/or can be easily modified therefore providing exercise without a lot of impact on joints.
As the saying goes "Shake what your Mama gave ya!" If you'd like to join our weekly dance class in downtown Vancouver, call 360.574.7292
Yours in health & fitness,
Sherri McMillan
Note: As an avid Columbian reader, you can redeem a 2 week pass at her world-class training studio to help get you started. Contact 360.574.7292 for more details.
---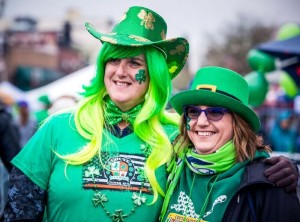 Join us for the COUVE CLOVER RUN – 3, 7 & 10 MILES on March 24th, 2019 in downtown Vancouver, WA. Celebrate St. Patrick's day with us at the 5th Annual Couve Clover Run. Wear your festive green while running or walking 3, 7 or 10 miles along an extremely fast and scenic course to support local charities! We will make you earn your post-event party, but it will be off the charts hosted by Main Event and other downtown Vancouver Pubs & Breweries.
---