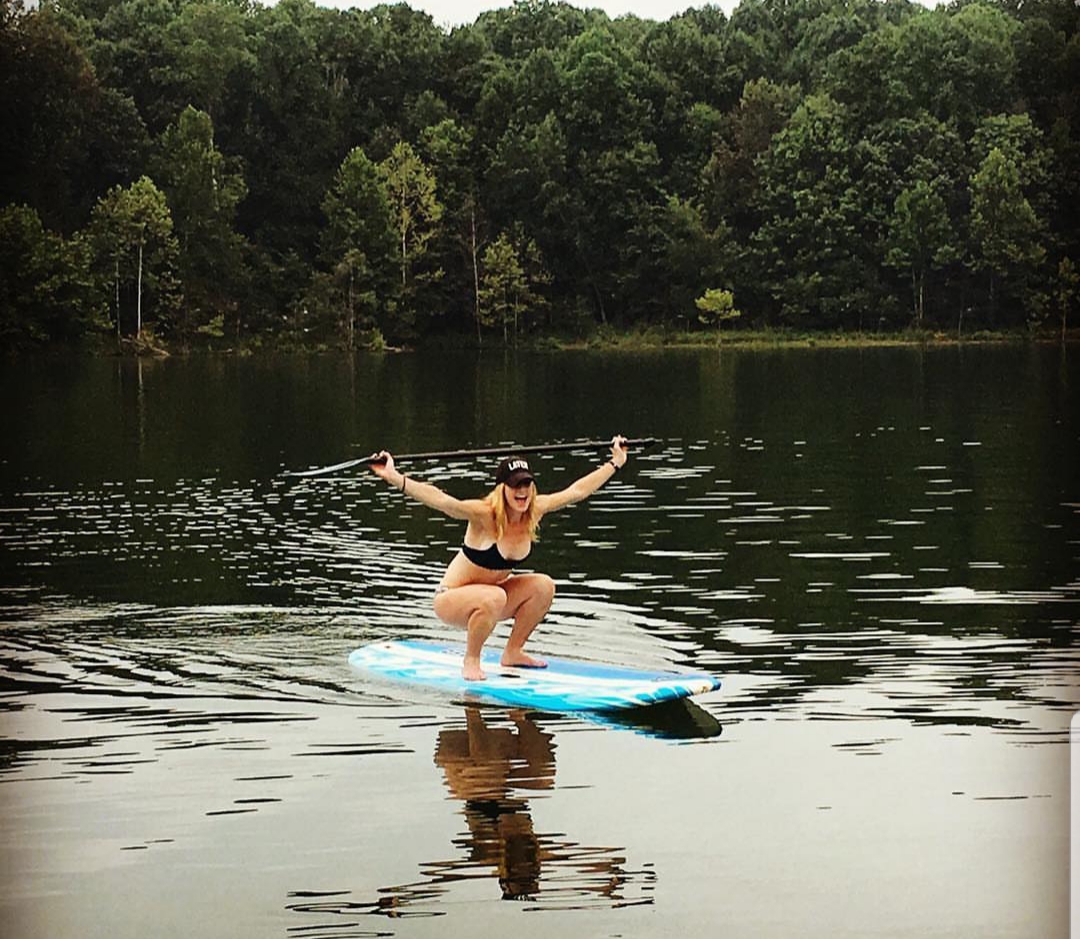 If you are looking for a new summer activity, here are the Top 10 reasons why you should give Stand-up Paddleboarding, otherwise known as SUP, a try.
Works your entire body – You will condition your lower body, upper body and core while Paddle-boarding. It's an activity that requires a lot of muscle activation and will develop muscle conditioning in all the right places.
Develops your balance – Standing on a board on water requires your balance system to work at a very high level. Balance is a physiological system and just like anything – the more you train it, the more it improves. Balance on a board carries over to improved balance and stability in all areas of your life.
Beginner friendly – SUP is relatively easy to learn. A beginner can jump on a board and within minutes be very comfortable and competent.
Low-impact – SUP is a low-impact activity which provides conditioning without a lot of impact force through the bones, joints and connective tissue. It's a great activity for those who are more prone to injury and great cross-training for athletes who need to alternate between low and high impact activities.
Improved cardiovascular fitness and endurance – As you prolong the amount of time you spend on the water, the benefits to your cardiovascular health will increase significantly. You can further enhance the benefits by incorporating racing, high intensity training and pushing a little harder.
Helpful for rehab – Since SUP is easier on your bones, muscles, joints and tissues, if you are rehabilitating from an injury, SUP can help you maintain and develop your strength without causing any additional harm.
Reduces Stress Levels – Due to the rhythmical nature of SUP and the meditative qualities as you glide over the water, stand-up paddleboarding can be extremely relaxing.
Adventure – Get on a Paddle-board and set your sights on navigating a lazy river, paddling across a lake, exploring a bay…You could paddle to a destination and go for a lunch and then return. SUP allows you to explore the beauty of the Northwest.
Quality time with Friends and Family – SUP is an activity that you can do together with those you love. Explore, talk, laugh, enjoy the sunshine…all while getting a good workout together.
Enjoy the outdoors – The benefits of exercising outdoors and the fresh air are significant.  Recent studies have suggested that opting to exercise outdoors has a positive impact on your overall health – physically, mentally and emotionally.
There are a few locations locally where you can rent a Stand-up Paddleboard to try it out. If you love it, you can purchase your own board at most department stores and online. Once you have your board, the cost is minimal to enjoy this fabulous activity – one that has quickly become one of my favorites.
Note: As an avid Columbian reader, you can redeem a 2 week pass at her world-class training studio to help get you started. Contact 360.574.7292 for more details.
Yours in health & fitness,
Sherri McMillan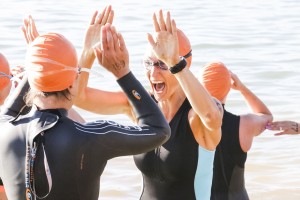 Join us for the HAGG LAKE TRIATHLON & ENDURANCE SPORTS FESTIVAL July 7th & 8th!
RACE AT THIS HISTORICAL EVENT AND STUNNING VENUE!
Come race at the 36th Annual Hagg Lake Triathlon & Endurance Sports Festival, one of the oldest and most gorgeous Triathlon courses in the nation! Now offering an Off-Road Triathlon, Half Marathon Plus Trail Run, 5K Trail Run & Camping!