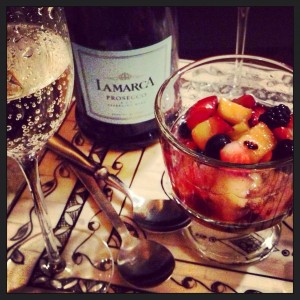 I've come to realize, life has a way of racing by. Each new season comes just as quickly as it goes. My oldest daughter is entering High School and my two babies, well….. they're not babies anymore — they're t'weens!! I'm not entirely sure where all the time went? I do know, I'm determined to slow down and celebrate the seasons in life. Taking it all in, one day at a time.
Speaking of …..
I gave my best effort to embrace the chaos joys of summer. My house was generally messy, on any given day. Kids came and went, some of whom I didn't know their names. Strange, in a familiar sort-of way. Our BBQ served us well on most evenings, while the trampoline squeaked with kiddos bouncing at leisure. We adventured through Hood River and SunRiver; trying new things like kayaking and rock climbing. Staying up late watching movies and playing games became the norm. We even saw a meteor shower and slept under the stars.
I must say, it was a lovely summer of making memories and celebrating the simple joys of life. Moving forward. Can I get an AMEN for back-to-school!! (**parents everywhere clapping and cheering**) Now, that's something to celebrate!!
Let's break out the fancy dishes. I put a Paleo in a Pinch twist on Sarah Fragosa's 'Strawberries & Prosecco' recipe from her new cookbook, Italian Cuisine. I added a few seasonal goodies to the mix. What a treat!!
PROSECCO & SUMMER FRUIT COCKTAIL
GROCERY LIST **makes 5 servings
1 cup strawberries, sliced
2 nectarines, cubed
1/2 cup blueberries
1/2 cup blackberries
3 TBSP honey
1 bottle of Prosecco or sparkling cider
INSTRUCTIONS **prep-time: 10 minutes, chill-time: 30 minutes
1) Mix fruit together in a medium-sized bowl.
2) Drizzle with honey, gently stirring to coat.
3) Chill fruit in the refrigerator for 30 minutes.
4) To serve, divide the fruit into 5 dessert cups. Pour Prosecco or sparkling cider over the fruit and enjoy with a spoon.
From my kitchen, to yours….. celebrate life and enjoy!!