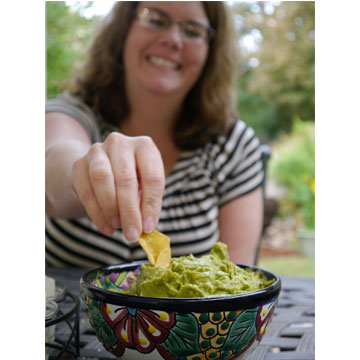 My car died coming back from vacation leaving us stranded at ten o'clock at night at the Woodburn Ford Dealer. Well, I live on a great street with great neighbors! In fact, they're more than neighbors, they're great friends and without even hesitating, they rescued us and got us home. Tthe car stayed for repair — it is home safe and sound now!)
Anyway, while we were driving home, Kathy (my lovely friend and neighbor) said, "Let's have a girls night taco feed!" Perfect — that is just what I needed!
Kathy fixed very simple margaritas, equal parts limeade concentrate, water, beer and tequila. Yum!
Julie brought chips and salsa (yum!) and I contributed a very simple guacamole. Happy hour out on the deck was just what we needed! It was a great night!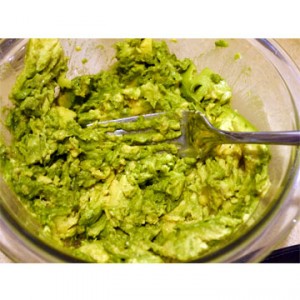 Janine's Simple Guacamole:
3 avocados
A scant 1/8 tsp mayo
Fresh lemon
Worcestershire sauce
Paprika
Fresh ground salt and pepper
Smash the avocados with a fork until there are small lumps (I like it rustic.) Add the tiniest bit of mayo. You don't want it to taste like mayonnaise at all. Use just enough to cause the chemical reaction to make it creamy! Squeeze in a bit of fresh lemon; add a splash of Worcestershire sauce; and add to taste the paprika and fresh ground salt and pepper. Taste the guacamole and adjust as necessary.
Picking ripe avocados at the grocery store is always difficult; I find that the organic ones are a bit more predictable than the regular ones. Look for the fruit that will give to a gentle squeeze and the "button" at the top is not all wrinkled up (those are old.)