Witches' Finger Cookies and Red Vodka Sour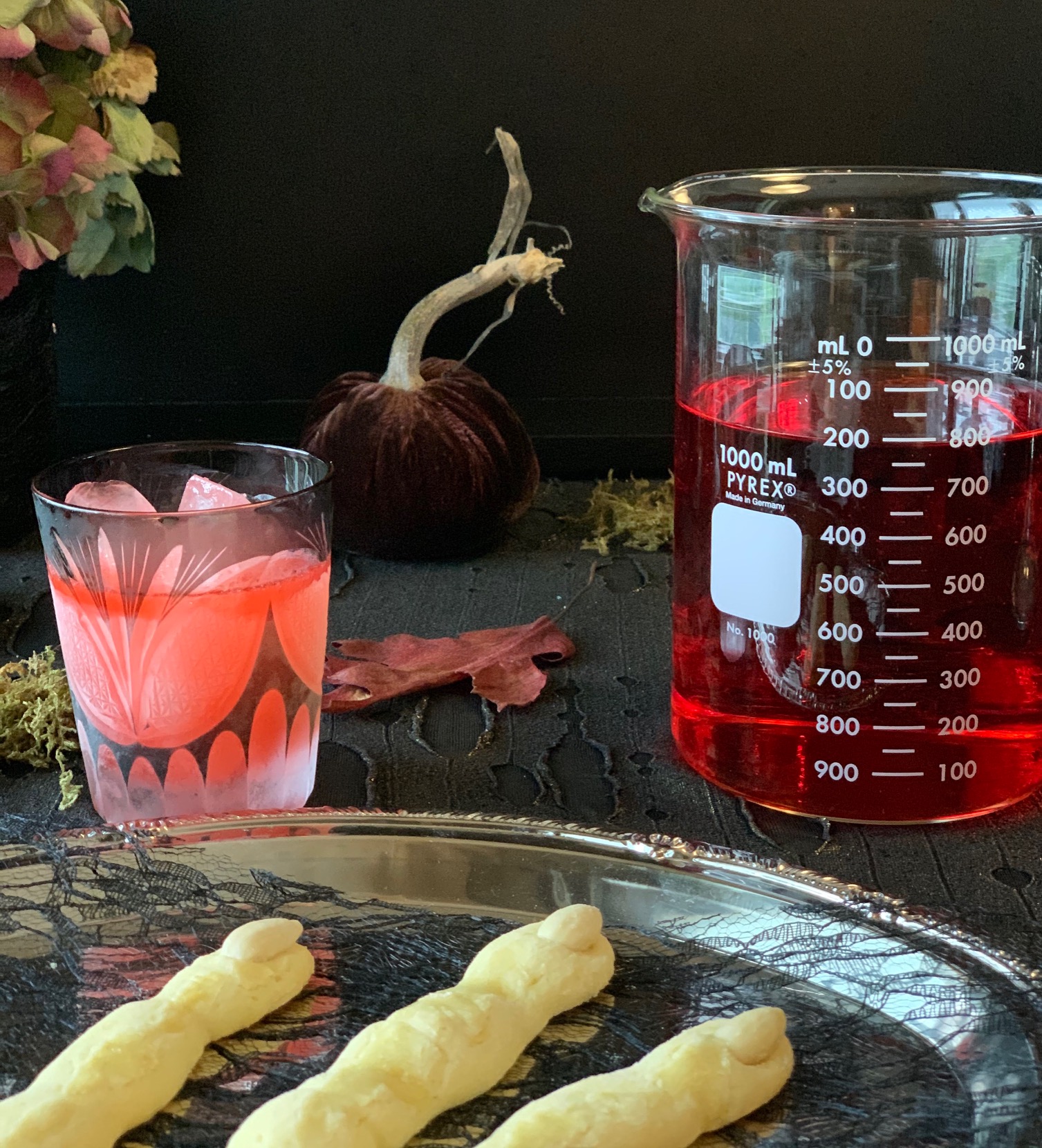 On this Hallow's Eve so dreary, gather souls pandemic weary, feast and treat this frightful night, on spooky drink and eerie bite! Double the fun with two recipes that are guaranteed to add smiles to your ghosts and goblins. Somewhat creepy, but mostly fun, Witches' Finger Cookies are an easy baking project you can make-ahead with kids. The cookies had a tendency to spread when baking, so I added more flour to each cookie when I rolled the second tray, which seemed to help. I also noticed some suggestions about omitting or reducing the granulated sugar in the comments, which you might opt to do. 
Complete your haunting with a creepy colored beverage that tastes just like Halloween candy. Make the home made sour mix and then follow the ratios below to make your cocktails with alcohol, or without. The original recipe called for 1.5 oz vodka, 1.5 oz sour mix, and 0.5 oz grenadine, but our resident mixologist suggests the ratio below. 
Enjoy, and have a safe and happy Halloween.
Witches' Finger Cookies
2 large eggs
1/4 teaspoon vanilla extract
8 Tablespoons unsalted butter (1 stick), room temperature
1/2 cup confectioners' sugar
5 Tablespoons granulated sugar

 

pinch of salt
1 2/3 cups all-purpose flour

 

30 blanched almonds
Heat oven to 350º F. Line 2 baking sheets with parchment paper and set aside.
Separate 1 egg, reserving white in a small bowl. In another small bowl, combine egg yolk, remaining egg, and vanilla. Whisk together, then set aside. 
In a medium bowl, combine butter, confectioners' sugar, granulated sugar and salt. Beat on medium speed until well combined. Add egg mixture and beat about 2 minutes, or until smooth. Add flour; mix on low speed until just incorporated. Wrap dough in plastic wrap and chill until firm, about 30 minutes. 
Divide dough in half. Transfer half to a lightly floured work surface; rewrap remaining half in plastic wrap and keep chilled. Divide dough into 15 pieces. Roll each piece back and forth with palms, dusting with more flour if necessary. Shape into finger shapes, 3 to 4 inches long. Pinch dough in two places to form knuckles; score each knuckle lightly with a small knife. Transfer to prepared baking sheet then brush lightly with egg white. Position almonds for nails and push lightly into dough to attach. Transfer to refrigerator to chill 30 minutes before baking. Repeat with remaining dough. Bake until lightly browned, about 12 minutes. Cool completely before removing. 
– from "Ladies' Fingers" recipe, marthastewart.com 
Red Vodka Sour 
1.5 oz vodka
1 oz sour mix (recipe below)
0.75 oz grenadine

 

(6 parts vodka, 4 parts sour mix, 3 parts grenadine)
Non-alcoholic: 12 parts white tea, 4 parts sour mix, 3 parts grenadine
Pour all ingredients into a shaker with ice. Shake well then strain into a chilled old-fashioned glass with ice.
Sour Mix 
1/2 cup white sugar
1/2 cup water
1/4 cup lemon juice
1/2 cup lime juice
Combine sugar and water in a small saucepan and bring to a light boil. Simmer for 2 – 3 minutes; remove from heat. Let cool 5 minutes. Stir in lemon and lime juice. Transfer to jar and store in refrigerator up to 2 weeks.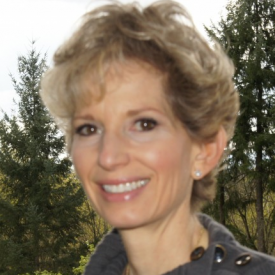 I love to cook, garden, and write about all the things in Vancouver and the Northwest that make life so great.