Vegan Thumbprint Cookies with Raspberry Jam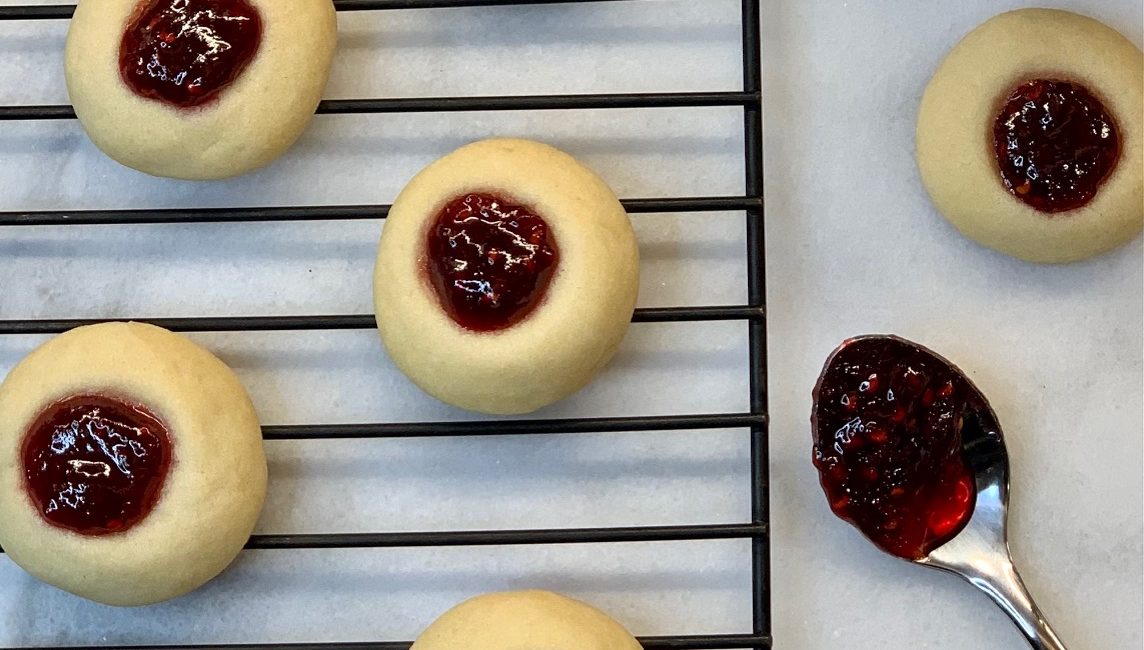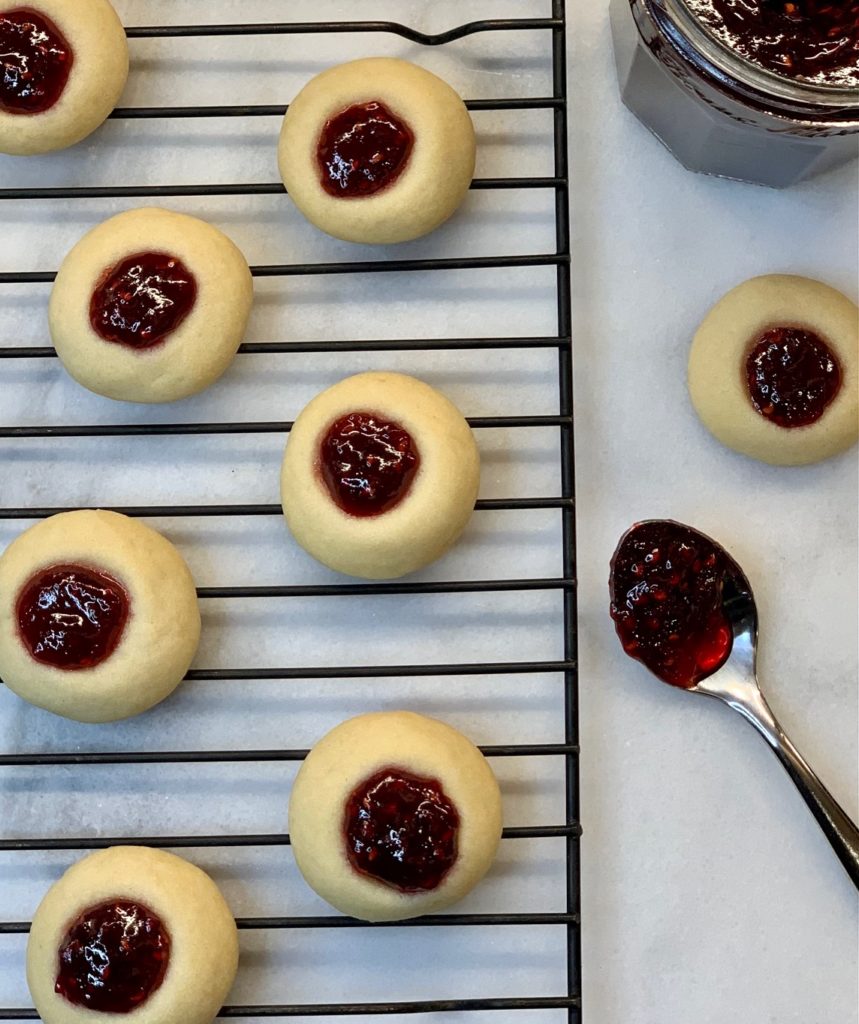 We are now on North Pole time, where the days speed up and magically disappear faster than you can say Saint Nick. Don't wait. Start right this minute making every day special and bringing a bit of fun to everything you do. Why just spark joy when you can blaze it? It's time for glitter and glitz. Dazzle and shine. Twinkling lights and sparkling trees. Let's celebrate! 
Having a stash of homemade goodies is always a good idea but during the holidays it's crucial. Sure, you will need them for cookie exchanges and bake sales, but isn't it nice to be able to fill a plate to take to the vet, or the repair shop, or give to a friend? The holidays are an especially nice time to share goodwill. There will be plenty of opportunities to do this, so be prepared.
I love to bake holiday varieties, but also need to churn out the Italian ones, too. Pizzelles, pignoli, and almond crescents, plus the Italian wedding cookies that it just wouldn't be a holiday without. I also take special orders. Everyone gets to pick what they want and I reserve and box a sizable portion that they don't have to share. This year, I had a request from a friend who just happens to be vegan and his favorite cookie is a thumbprint. 
Jam-filled thumbprints are a Christmas classic and these Vegan Thumbprint Cookies with Raspberry Jam will brighten your holiday and your cookie tray. The tart jam and buttery cookie is a heavenly combination and plant-based butter makes a delectably soft and chewy shortbread. Utterly delicious, these dainty jewel-filled bites are just made for celebration. Anytime you need a holiday cookie in a hurry, this should be your recipe.
I used a plant-based milk to make this nut-free, and you will get good results using gluten-free flour if you want to make it gluten-free, too. Because this cookie is best enjoyed within 3 to 4 days, I decided to freeze some of the dough, so that I could fill and bake the cookies shortly before they would be delivered. I froze some of the dough balls with the indent pressed into them on a parchment-lined half sheet pan. Once they were frozen, I transferred them to a resealable bag. 
Use the knuckle of your index finger to make the indentation, then use the knuckle of the index finger on the opposite hand to round out the circle. Some cracking is normal, but you can gently press these with your finger to smooth them out if you like. The dough came out perfect, but if you feel like your dough is too crumbly, you can work in 1/2 teaspoon of your milk, adding more if needed. Give them a light dusting of powdered sugar if that suits you. Or, you can make a simple icing from ½ cup confectioners' sugar, ½ teaspoon almond or vanilla extract, and 2 to 3 teaspoons milk, or as much as needed for a sturdy drizzling consistency. 
Get cozy in your kitchen and start baking. Cookies are the currency of love and there is no surer way to make someone feel loved and cared about than with their favorite cookie.
Vegan Thumbprint Cookies with Raspberry Jam
makes approximately 40 cookies
2 cups all-purpose flour (substitute gluten-free if desired)

 

1/2 teaspoon salt
3/4 cup vegan stick butter, slightly softened
1/2 cup granulated sugar
1 teaspoon vanilla extract
1/2 teaspoon almond extract
2 Tablespoons almond milk, or other plant-based milk
1/3 cup raspberry jam, or other jam
powdered sugar for sprinkling, optional
Preheat oven to 350º F. Line two baking sheets with parchment paper and set aside. Combine flour and salt in a medium bowl and whisk together. 
Add softened vegan butter to the bowl of a stand mixer fit with a paddle attachment, or use a medium/large stainless steel bowl with a hand mixer. Beat for 30 seconds until creamy. Add sugar and beat until incorporated, about 30 to 60 seconds, scraping down sides as needed. Add vanilla and almond extract; mix until combined, about 30 seconds. Using low speed, gradually add flour. Mix until just combined and dough starts to form, about 30-60 seconds, scraping down sides as needed and being careful not to over mix. Add 2 tablespoons of almond milk and mix on low speed to combine. Press cling wrap onto surface of dough and refrigerate for 30 minutes. 
Using a half-tablespoon measuring spoon, scoop dough then roll into a smooth ball. Make indentation by using the back of a 1/4 teaspoon, or your index finger, pressing down gently about halfway; place on baking sheet. Repeat with remaining dough, spacing cookies about 1 1/2 inches apart on baking sheet. Use a small spoon or piping bag to fill each cookie with jam, being careful not to overfill. Bake until barely lightly golden, about 13-15 minutes. Remove from oven and let cool on baking sheet 5-10 minutes before transferring to a cooling rack. Dust with powdered sugar if desired. Store airtight, 5-7 days. 
-recipe from veganhuggs.com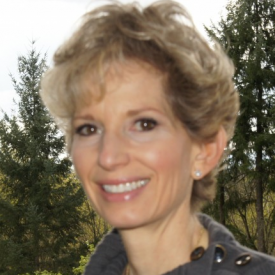 I love to cook, garden, and write about all the things in Vancouver and the Northwest that make life so great.