Sweet-And-Spicy Mixed Nuts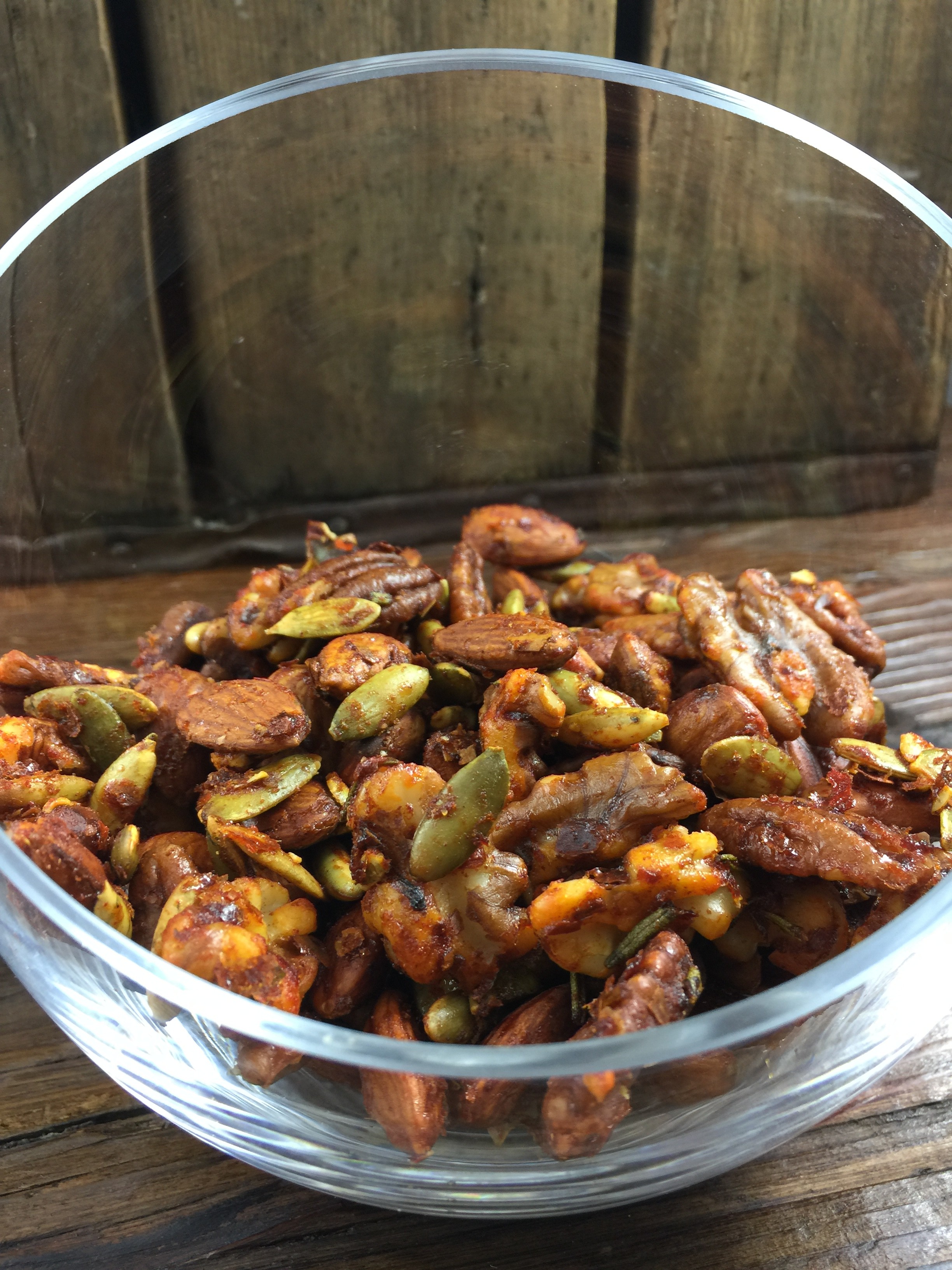 Don't look now, but the holidays are right around the corner.  I am knee-deep in pumpkin pie and cranberry sauce today getting ready to celebrate a late Canadian Thanksgiving, or as we call it in our house, Thanksgiving Warm-Up.  This Saturday, October 22 is National Nut Day.   Nuts are a great snack and add a boost of nutrition and flavor to whatever you toss them into.
Get a jump start on your own celebrating by making some sweet-and-spicy mixed nuts to stash away for all the fun times to come.  You can pull out something you made yourself when you entertain, and these taste like an exciting bar snack, but they're only just a few ingredients and some time in the oven.  (Bonus points…  serve 'em warm!)
I made these last year right before Thanksgiving.  They vanished almost as soon as I put the bowl out, and there were audible pleas for more.  Sadly, in the blur of days leading up to Christmas, they remained but a happy memory.  This year, I made a double batch, and I also did some peanuts the same way so my allergic-to-nuts husband would not be left out of the fun.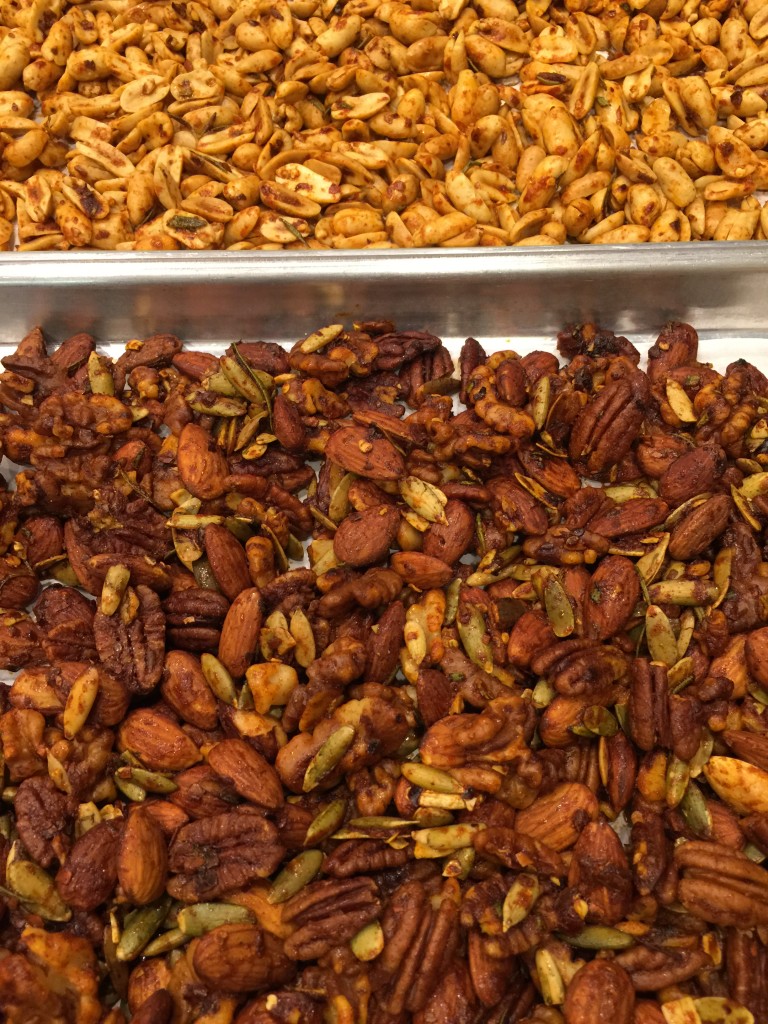 Don't get hung up about having the right kind of nuts for the recipe.  I keep a lot of different nuts on hand, in the fridge, freezer, and pantry and as usual, I used what I had.  This happened to be some roasted and lightly salted almonds, some raw almonds, raw pecans, and raw walnuts.  The pumpkin seeds I had were roasted, too.  Because there was already some salt going on, I skipped adding more.
Here is the recipe, just as it was, in last year's November issue of Bon Appetít.  You might think a few tablespoonfuls of maple syrup are plenty, just like I did, so try adding it a little at a time.  I also went a little heavy handed with that Spanish smoked paprika.  Combine the oil and the spices in a small bowl before you add them to the nuts, then stir well, and drizzle in the maple syrup to your liking.  Make a batch this weekend and enjoy some right now.  Put the rest away for every time you need a little something to add to your gathering.
And just in case we have another storm…  your stockpile of nuts is a great food source in a power outage or emergency.
Sweet-And-Spicy Mixed Nuts
1 cup blanched almonds
1 cup pecans
1 cup walnuts
1/4 cup raw pumpkin seeds
1/3 cup pure maple syrup
2 tablespoons olive oil
2 tablespoons rosemary leaves
2 teaspoons crushed red pepper flakes
1 teaspoon hot smoked Spanish paprika
1 teaspoon kosher salt
Preheat oven to 350º.  Toss almonds, pecans, walnuts and pumpkin seeds with maple syrup, olive oil, rosemary, red pepper flakes, paprika, and salt in a medium bowl.  Roast on a rimmed baking sheet, tossing occasionally, until nuts are toasted, about 20-25 minutes.  Spread out on parchment paper, breaking up clusters.  Let cool.
Nuts can be candied 2 days ahead.  Store airtight at room temperature.