Roasted Garlic and Rosemary Pumpkin Hummus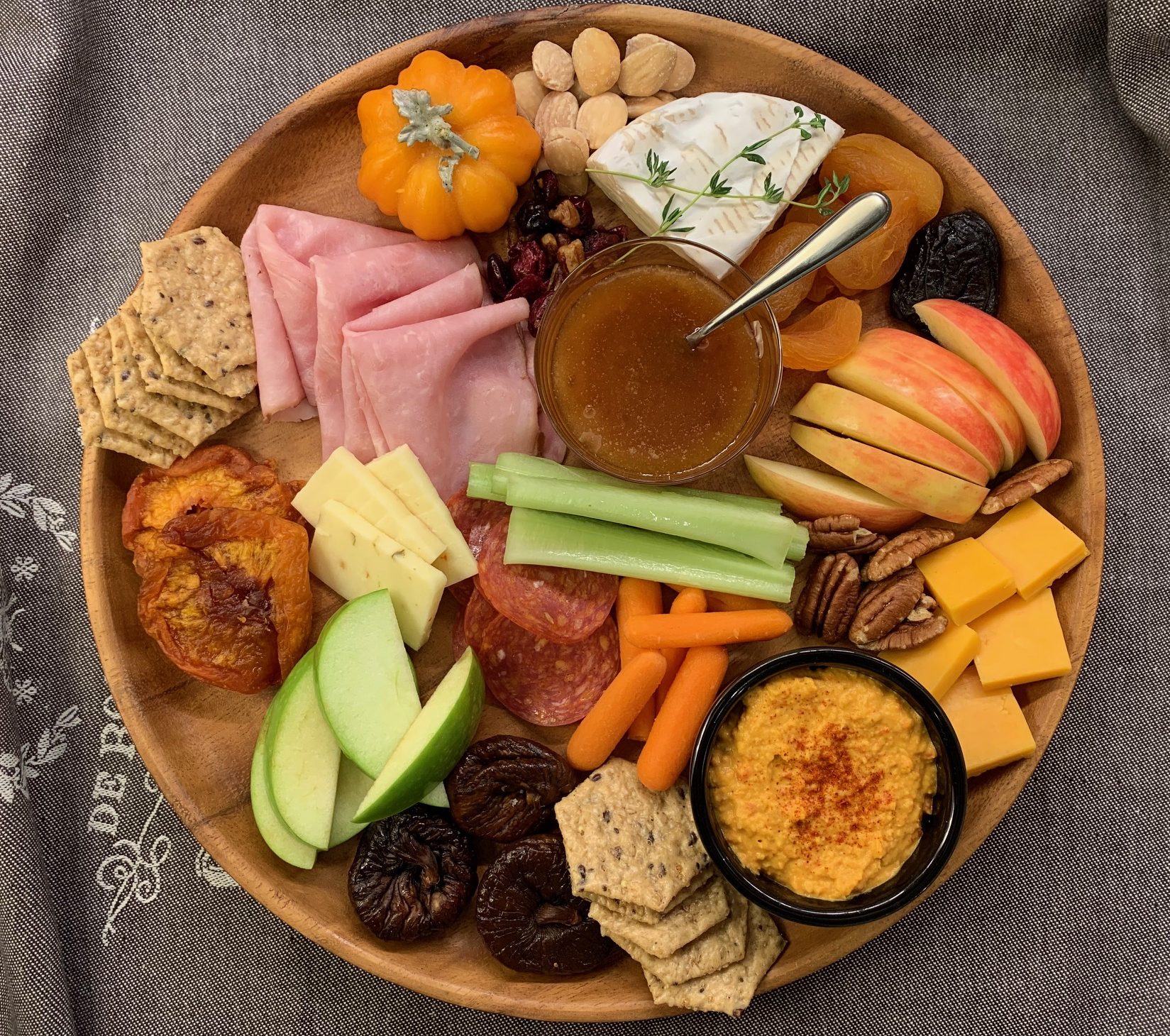 It's a wonderful time in the Northwest. The air is a bit crisper, the leaves flurry by, and every farm stand is just heady with the aroma of apples. There's a renewed urge to gather, get cozy and settle in, to embrace all the sights, smells, and most of all the wonderful flavors of fall. Here's a new recipe and and an easy way to enjoy it faster than you can say pumpkin spice. 
Perfect for autumn gatherings, the snack board remains a huge hit. It's quick and easy to do with whatever you might find on hand and with a few simple changes you can transition it to fall. Make good use of seasonal produce. Slices of fresh apple and pear and dried figs are all good choices. Add some bursts of fall color with shades of red, yellow, or brown. Dial up the orange with dried apricots, some chunks of cheddar cheese, baby carrots and the Roasted Garlic and Rosemary Pumpkin Hummus below. Add nuts, raw, smoked, or candied – walnuts, pecans, or hazelnuts. Or opt for some pumpkin seeds or marcona  almonds. Sliced deli turkey and ham, some cheese and the usual carrots and celery are much more fun at lunch time when they show up on a snack board. Put out mustard, sliced bread and a cutting board and let everyone fix what they want. It's a nice surprise to find something special and it breaks up the mid-day routine to serve something unexpected.  Don't forget the honey, chutney or apple butter and a small pumpkin just for fun. 
This Roasted Garlic and Rosemary Pumpkin Hummus is a cinch to make. The ingredient list is simple. A few pantry pulls and you've got a healthy, delicious dip in minutes. Begin by roasting the garlic in olive oil on your stovetop. It mellows and sweetens the flavor and once you try "roasting" it this way, you might find yourself doing it again and again. I made the recipe mostly as instructed, with the exception of one small change. Rather than adding the honey and mixing it into the hummus, I drizzled it over the top. Doing this added some visual interest and a nice contrasting note of sweetness. Autumn on!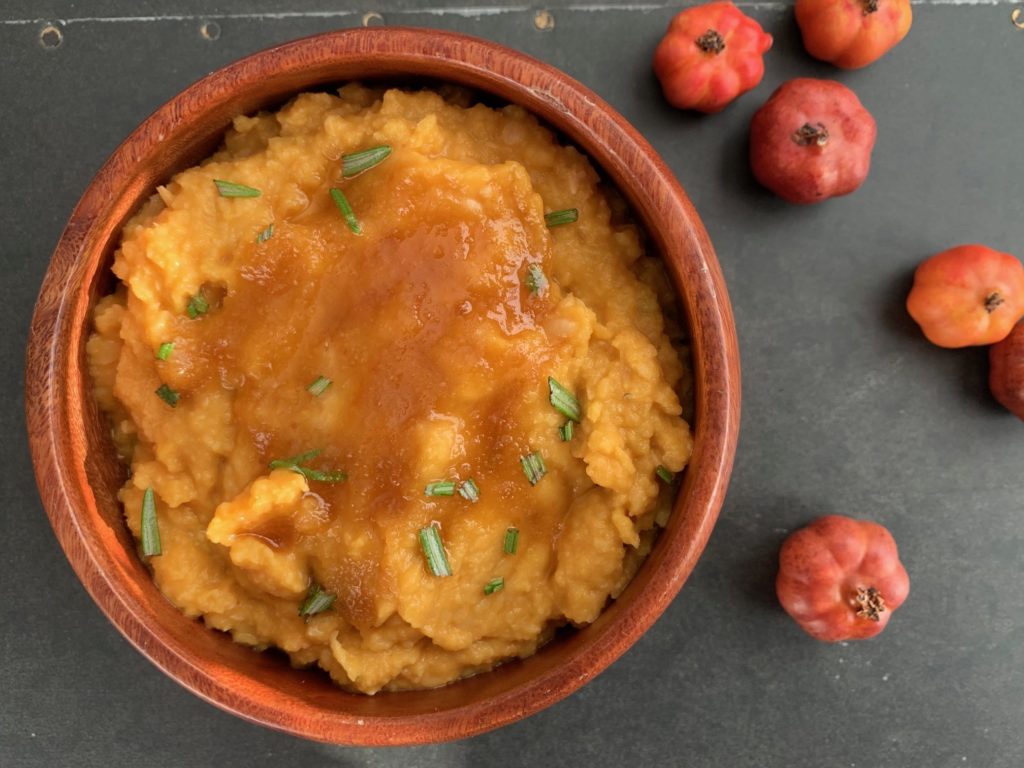 Roasted Garlic and Rosemary Pumpkin Hummus
2 Tablespoons olive oil
1-2 cloves peeled garlic
1 can chickpeas, drained and rinsed
2/3 cup pumpkin puree
2 Tablespoons water, plus more as needed
1/2 teaspoon finely minced fresh rosemary

 

1/4 teaspoon sea salt

 

1 Tablespoon maple syrup or honey
Warm olive oil and garlic cloves in a small saucepan over low/medium heat for 15-20 minutes to "roast". Cook until lightly golden and fragrant, adjusting heat as necessary, being careful not to burn. 
Add chickpeas, pumpkin puree, and roasted garlic along with the olive oil to blender or food processor. Purée until smooth, adding water 1 tablespoon at a time as needed, until desired consistency is reached. Stir in rosemary and sea salt. Transfer to serving bowl and top with maple syrup or honey. Serve with carrots, crackers, pita bread, apple slices, or warm naan. 
– lightly adapted from pinchofyum.com