Red, White and Blue Berry Ice Cubes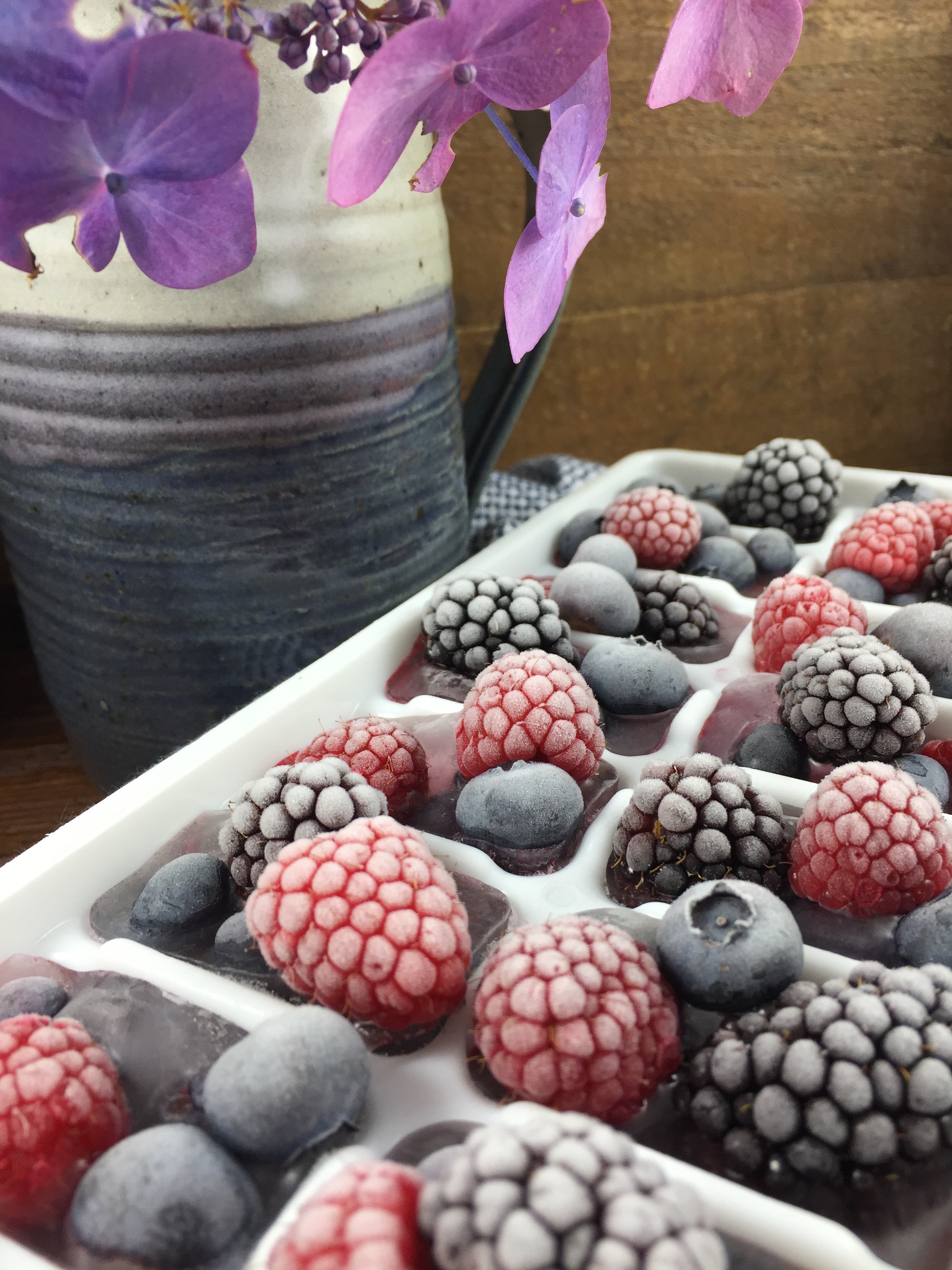 I am still at it with that ice cube tray.   Fourth of July is just right around the corner.  Who's ready to celebrate?  Here's an easy way to bring some red, white, and blue to your party.  No matter how busy you are, or how last minute your plans, you can do this.  It will take little time, hardly any effort, and all you need are berries and water.  Pretty easy, right?
If you have kids, this is a great way to let them help out for the holiday.  Little fingers are perfect for sorting and you can teach them about colors and counting while you fill the tray.  I mixed raspberries, blueberries, and blackberries in each mold and then covered with water, letting some of the berries poke above the top.  Freeze cubes.   Frozen cubes can be transferred to a resealable bag so that you can make more or free up your tray for making plain ice cubes.  You're all set!
Use these to make whatever you are serving a little more star-spangled.  This great idea came from Megan Porta's Pip and Ebby blog via Pinterest.  Super cute and a great way to show off all those beautiful Northwest berries.
Get started having fun now.  Make some cubes and be sure to check back here for another great idea for your Fourth of July weekend.  Posting soon!