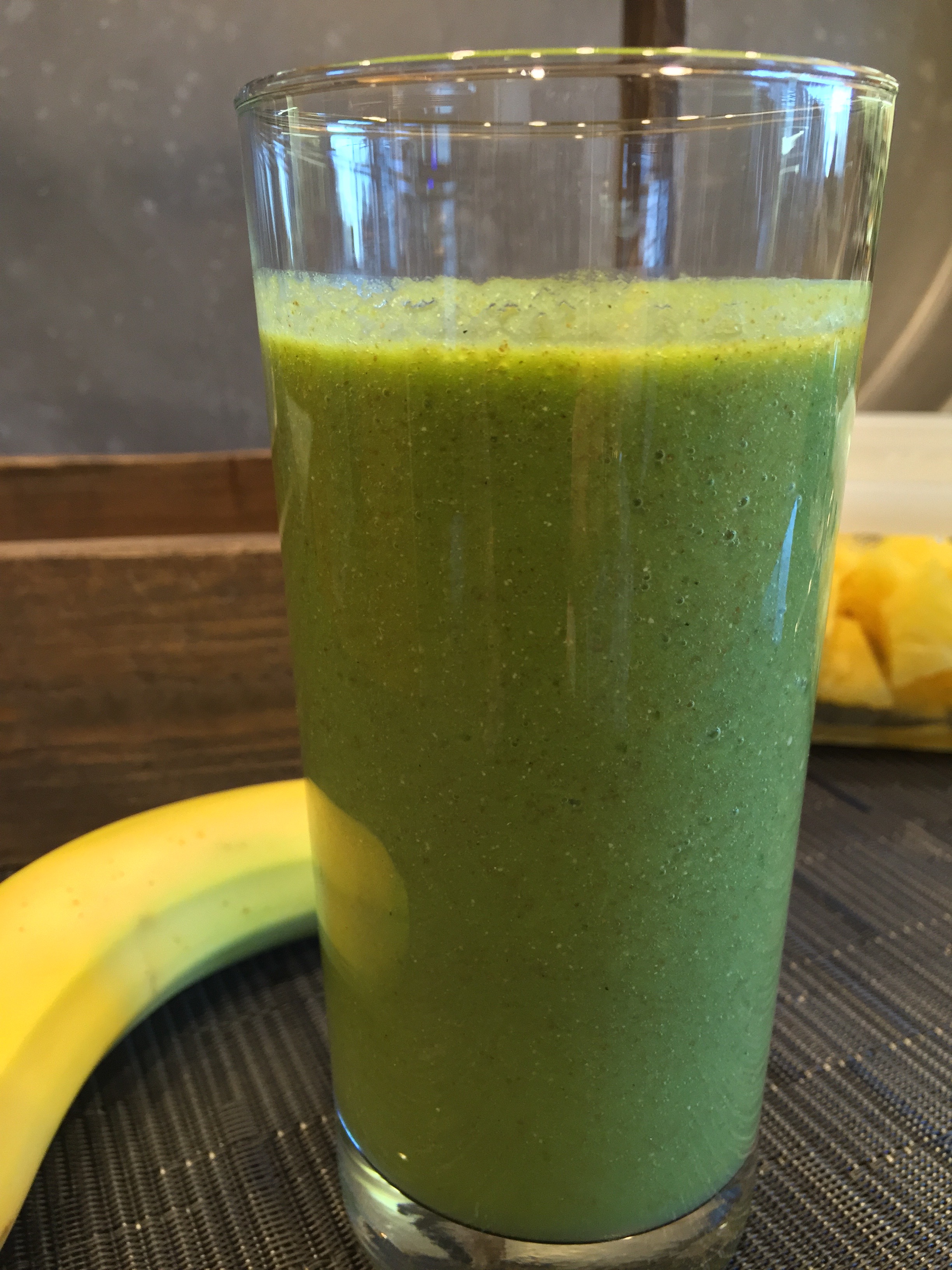 Chances are, you might be feeling a bit 'o the green this morning after all the fun you had last night.  There are all sorts of ideas about what cures a hangover, but one thing is certain:  you are dehydrated.  Drink something good for you and you'll be feeling better in no time.  This recipe was on a recent episode of the Dr. Oz Show and it caught my eye because it was so green.  The pineapple and banana make it taste so sweet you won't even notice the spinach.  I won't bother to tell you that bananas are high in potassium, or that spinach has a lot of vitamins – your head hurts too much.  This recipe makes 2 servings at 211 calories each.  If you have chunks of frozen banana in your freezer, they work well in this recipe.
Pineapple Green Smoothie 
2 cups spinach
2 cups water
2 cups chopped pineapple
1 banana
juice of 1/2 a lime
2 tablespoons chia seeds
Blend until smooth.