Ombre Veggie Tray With Spring Herb Onion Dip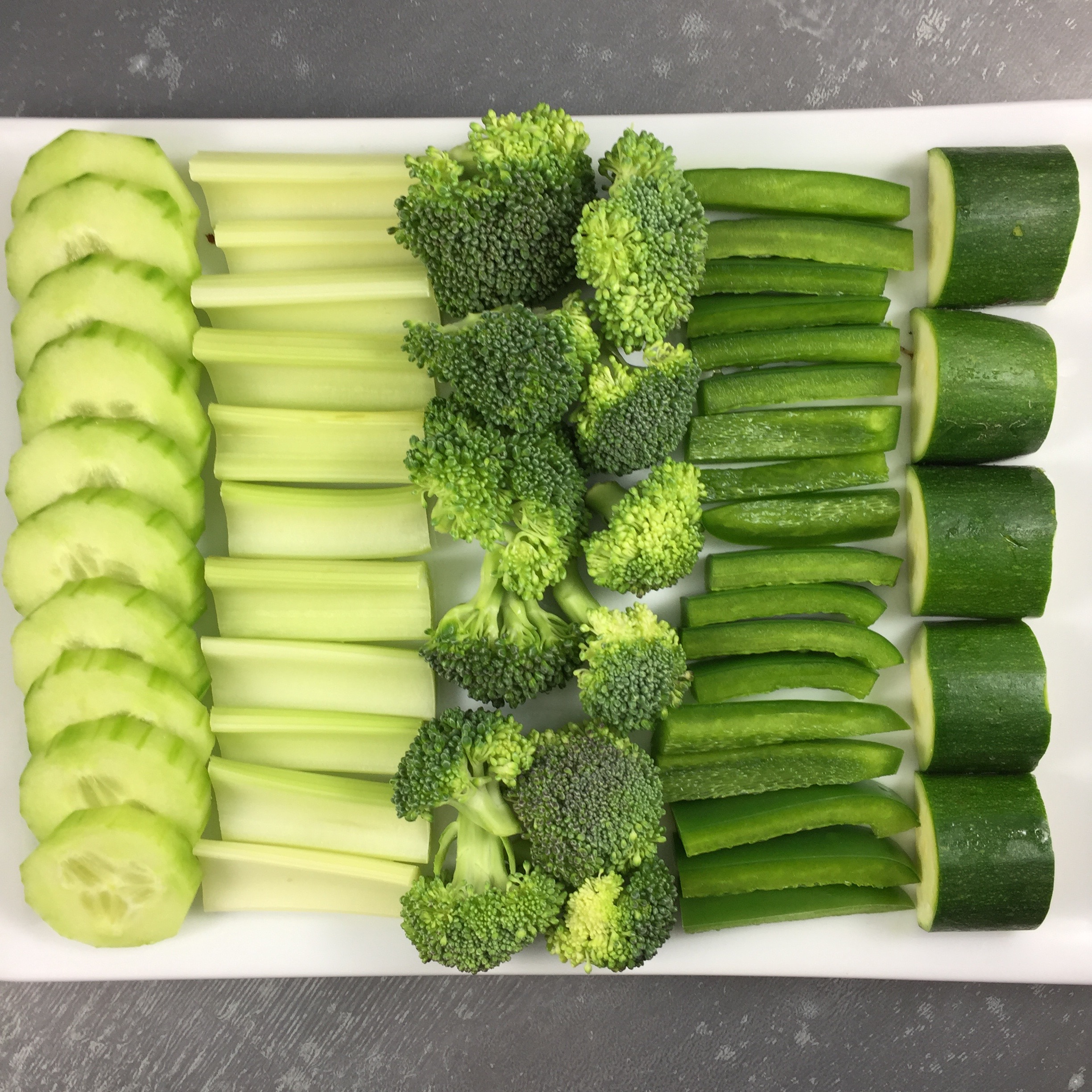 How about a little something green for your get-together this weekend?  I saw this on Pinterest from the Honest To Nod blog and thought it was so cute I couldn't wait to re-create it.  I am all for anything that gets your kids (or anyone, for that matter) excited about eating a vegetable and this little veggie plate just has "FUN" written all over it.  It would be perfect for your St. Patrick's Day party, or any March get-together that needs a little greening.
Serve this with some hummus, or keep the green theme going with guacamole.  I remembered seeing some springy green chives last time I was out in the garden and thought I'd stir up a quick, healthy dip made with Greek yogurt.  I wanted to use fresh dill, but with the exception of that, I had everything else in my fridge and pantry.  The dried onions give it that more traditional (you know, the one with the chips) onion dip flavor, while still keeping it light and healthy.  I added several generous grinds of garlic pepper at the end, but you can use your favorite salt-free seasoning to make this dip your own.  Perfect for spring.
Investigate what you have on hand, pick up whatever's missing from the produce department, and get your green on for the weekend.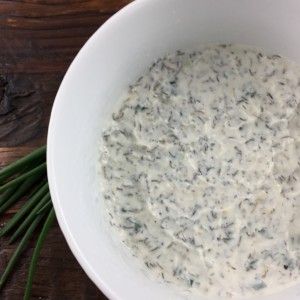 Spring Herb Onion Dip
1 cup Greek yogurt
1 tablespoon finely minced green onion, white and light green parts only
1 tablespoon chopped fresh dill, or dried dill
1 1/2 tablespoons chopped fresh chives
1 teaspoon onion powder
1 tablespoon dried chopped onions
1 – 2 teaspoons freshly squeezed lemon juice
sea salt
freshly ground black pepper
garlic pepper, or salt free seasoning blend
Combine all ingredients in small bowl and mix well.  Taste and adjust seasonings as necessary, adding more or less to taste.