Healthy Peanut Butter Buckeyes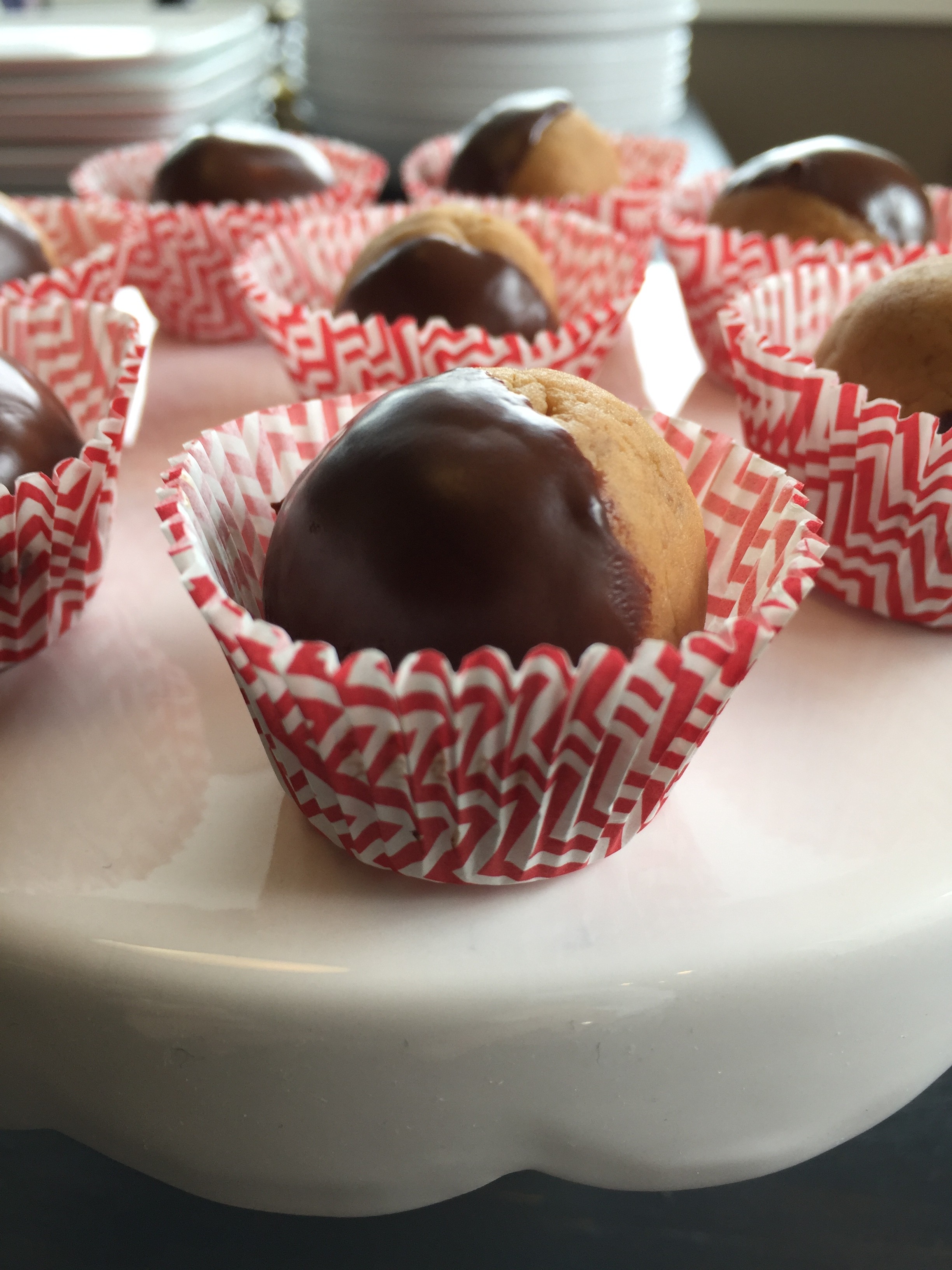 It's Canada Day!  Canada became a country on July 1, 1867.  Celebrate with some Healthy Peanut Butter Buckeyes, a maple-infused, healthy treat you can make in no time.  Just like us, Canada is celebrating with picnics, barbecues, fireworks, concerts, flags, and of course, beer.  And despite my best intentions, I have been so preoccupied with our American Fourth of July, Canada Day has snuck up on me again.
I pinned this recipe from the Love and Zest blog to my Canada board, so that I would know just where to look for it when I needed it.  Made exactly as directed, it got rave reviews from two of my Canadian testers.  Their only comment was that there could be more maple syrup, which I think you could easily add as the peanut butter balls seemed a little dry.
This would be a great recipe to make with your now home for the summer kids.  Let them help you measure, roll the peanut butter balls, and even help to dip the balls half-way in the chocolate coating.  Also, use a handheld mixer to combine the ingredients.  This was not in the instructions, but I think it's the best way to get all of the ingredients well combined.
Wishing all my Canadian friends and family a very happy Canada Day.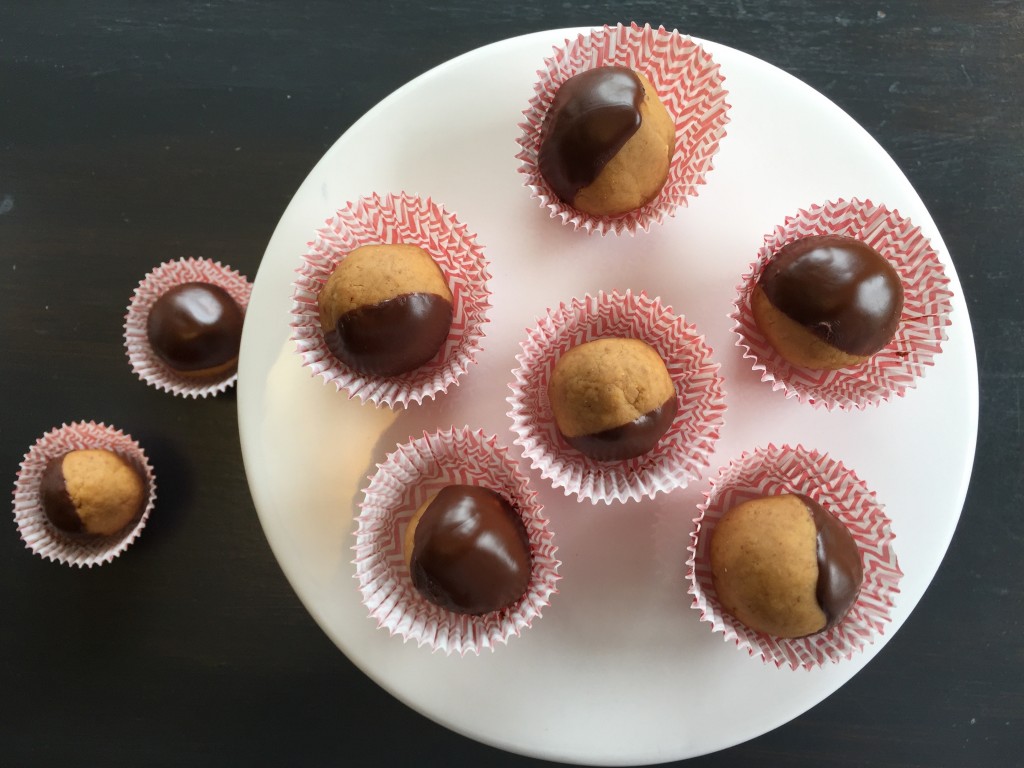 Healthy Peanut Butter Buckeyes
1/2 cup creamy natural no sugar added peanut butter
6 tablespoons no sugar added powdered peanut butter
2 tablespoons 100% pure maple syrup
1 teaspoon 100% pure vanilla extract
1/2 cup dark chocolate chips
1 teaspoon coconut oil
In a small bowl, mix peanut butter, powdered peanut butter, ample syrup and vanilla extract.  Line a small baking sheet with parchment paper and roll peanut butter mixture into 13 uniform balls, placing them on the baking sheet to set.  In a small microwave safe bowl, heat chocolate chips and coconut oil for 20-30 seconds until melted.  Stir well.  Dip peanut butter ball into chocolate to coat one side and return to parchment paper to dry.  Refrigerate until chocolate hardens.  Store in an airtight container and refrigerate until serving.