Crockpot Buffalo Ranch Chicken Tenders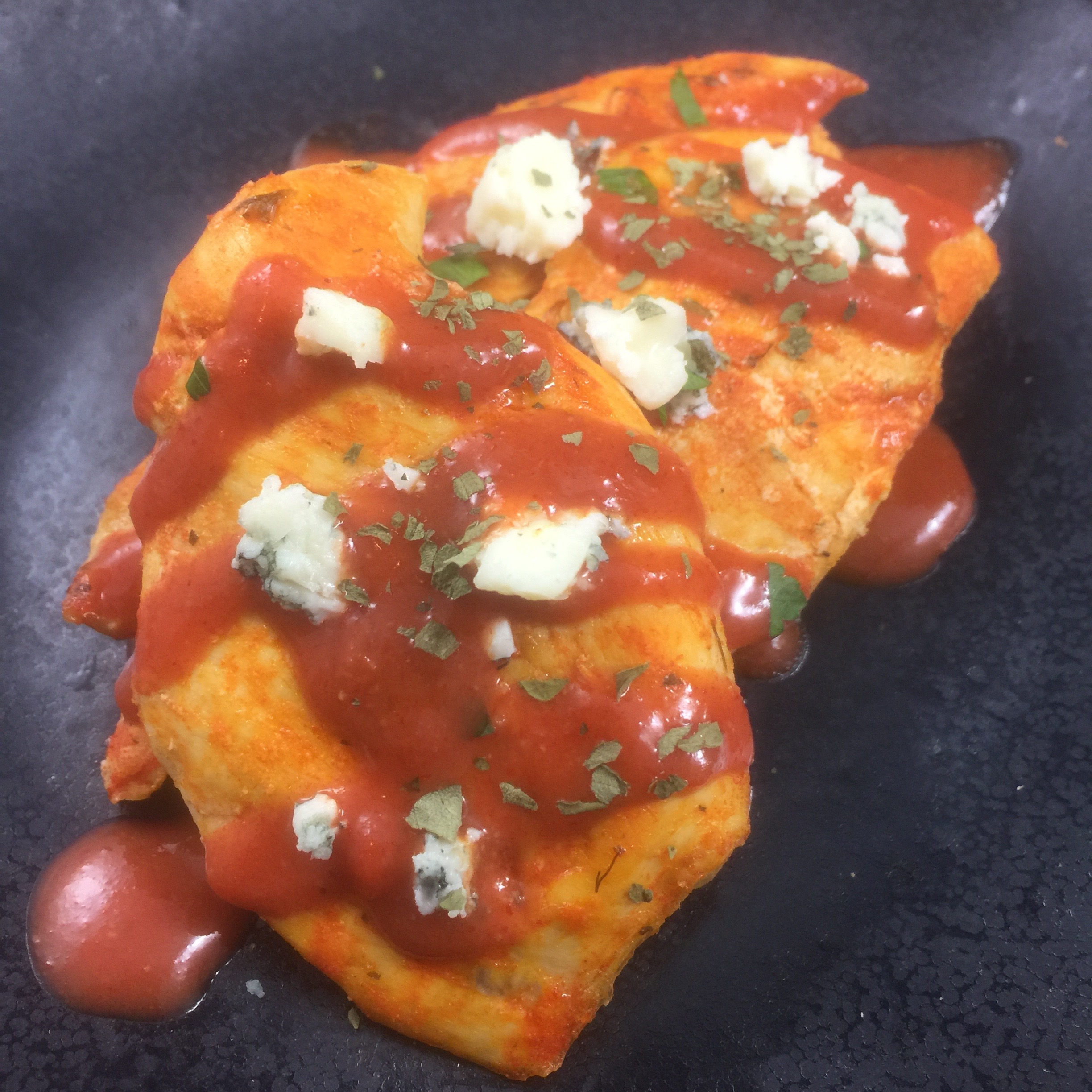 It's time to get a game plan for your Super Bowl party.  As you tackle your menu, consider throwing a healthier option into your line-up.  Buffalo Wings are MVP's, and no fan fest should be without them.  What if you could lighten them up a bit, or in this case, a lot?  I made these Crockpot Buffalo Ranch Chicken Tenders for last year's Super Bowl, and liked this recipe from the food blog Crockpot Gourmet so much that I made it again and again.  The buffalo seasoned chicken tenders are really good and so versatile, you should plan for enough to make leftovers.  They make an easy chicken buffalo salad, quesadilla or fajita filling, topping for a bowl of rice and beans, or let them be the action packed center of a sandwich with your favorite crusty bread.  Imagine them atop a bowl of black bean soup, with a dollop of ranch-seasoned sour cream, a squirt of lime, and some cilantro sprigs.  Extra point!
The homemade ranch seasoning (also from Crockpot Gourmet) was fast and easy to make.  You can substitute a package of dry ranch dressing mix, but I really liked making this from the herbs I already had in my pantry (no preservatives or additives).  One recipe made the chicken tenders and also left me with enough to make some ranch dressing to serve with carrots and celery, plus a little left over for future use.
My slow cooker tends to cook on the hot side, so I set it to low and it was ready in under 4 hours.  If you make this on game day, it will mind itself.  Once it's cooked, turn your crock pot to warm.  Set out your wing sauce, a bowl of blue cheese crumbles, and a serve- yourself-slotted spoon.  Include some carrot and celery sticks (and maybe some of that homemade ranch dressing?) and get ready for a touch down.
I loved this recipe because it was fast.  I loved this recipe because it was easy.  But mostly, I loved this recipe because it was healthy and delicious.  Give it a try, and score a win for your team.
Crockpot Buffalo Ranch Chicken Tenders

1 1/2 to 2 pounds boneless skinless chicken tenders
1 tablespoon homemade ranch seasoning
1/2 cup buffalo wing sauce (plus additional for dipping)
1/2 cup chicken broth
Blue cheese crumbles for garnish
Put chicken tenders in slow cooker.  Whisk ranch seasoning, wing sauce, and chicken broth to combine and pour over chicken.  Cover and cook 2 – 3 hours on high, or 4 – 6 hours on low, or until chicken is fully cooked.  Serve with additional wing sauce and blue cheese crumbles.
Ranch Seasoning
1 teaspoon dried parsley
1 teaspoon onion powder
1 teaspoon garlic powder
1 teaspoon dried dill
1 teaspoon dried chives
1 teaspoon salt
1/4 teaspoon pepper
Combine spices and store in airtight container.
By all means, don't fumble on game day and try to serve these as a replacement for regular chicken wings.  Die hard wing fans are looking for their regular wings and you don't want to disappoint them by intercepting their usual platter.  This recipe is part of your team.  I guarantee your crockpot tenders will score plenty of points and get cheers from the fans.