Crispy Sheet Pan Gnocchi and Veggies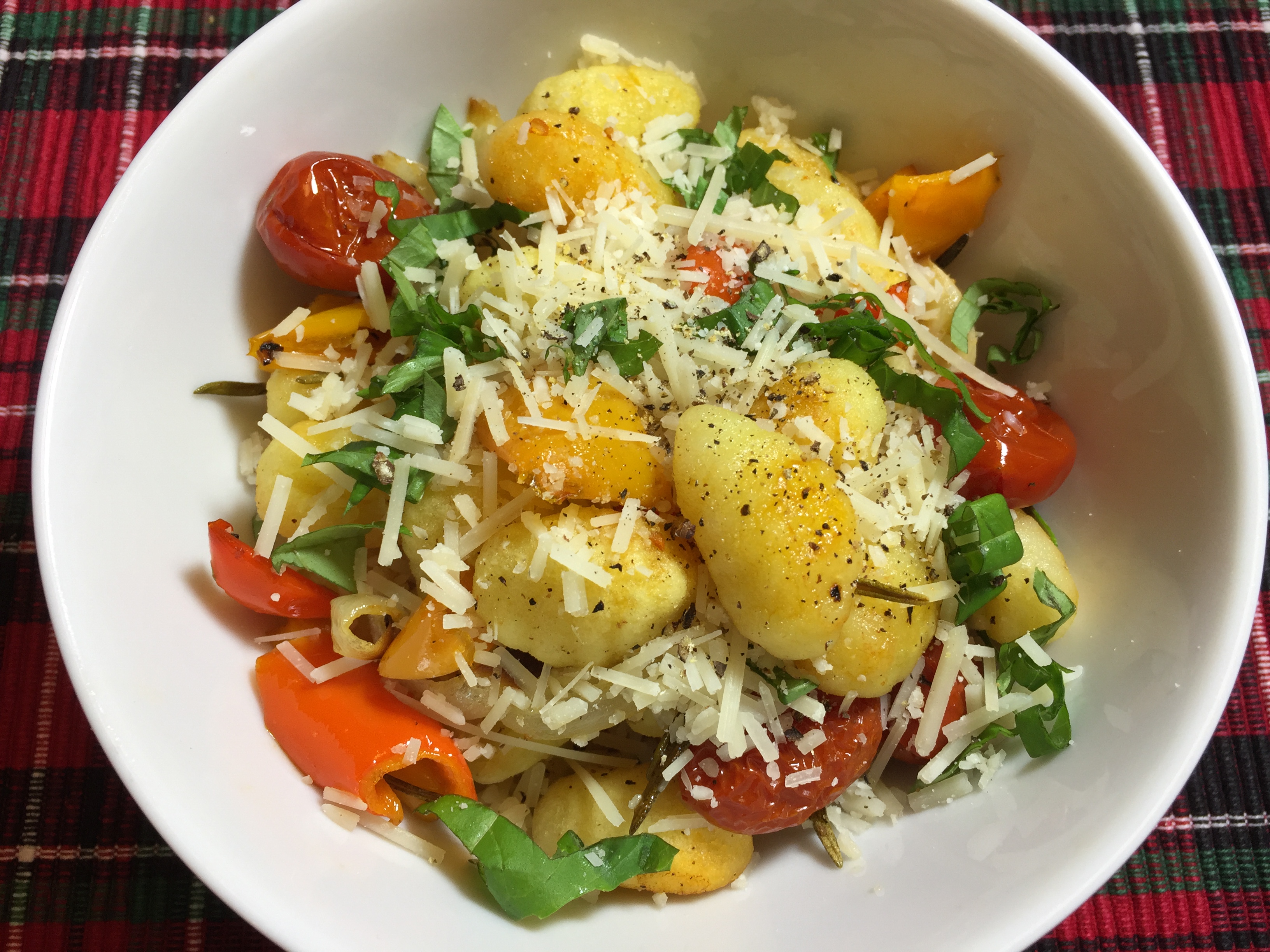 Are you feeling merry yet?  Christmas is all about the jingle, and it's hard to jingle when you're hungry and crunched for time.  A sheet pan dinner is the answer.  This Crispy Sheet Pan Gnocchi and Veggies from The Kitchn gets you in and out of the kitchen in no time, perfect for any night you feel too busy to cook.
Cut the peppers and onions, toss into a bowl with the gnocchi, transfer to a sheet pan lined with parchment paper, 20 minutes in the oven and you're done.  You can use the bowl you tossed everything in to mix up a salad while you wait.  No boiling water, pots or pans, and a festive dinner you can feed just your family or even a crowd.   Make it a little heartier by adding some Italian sausage to the mix.  Use fully cooked links, cut up, and mixed in with the gnocchi and veggies, or you can serve grilled sausage links alongside.
This dish holds up well.  If you make it ahead, it reheats beautifully and still looks picture perfect.  Keep any leftovers in a covered dish, refrigerated for up to 5 days.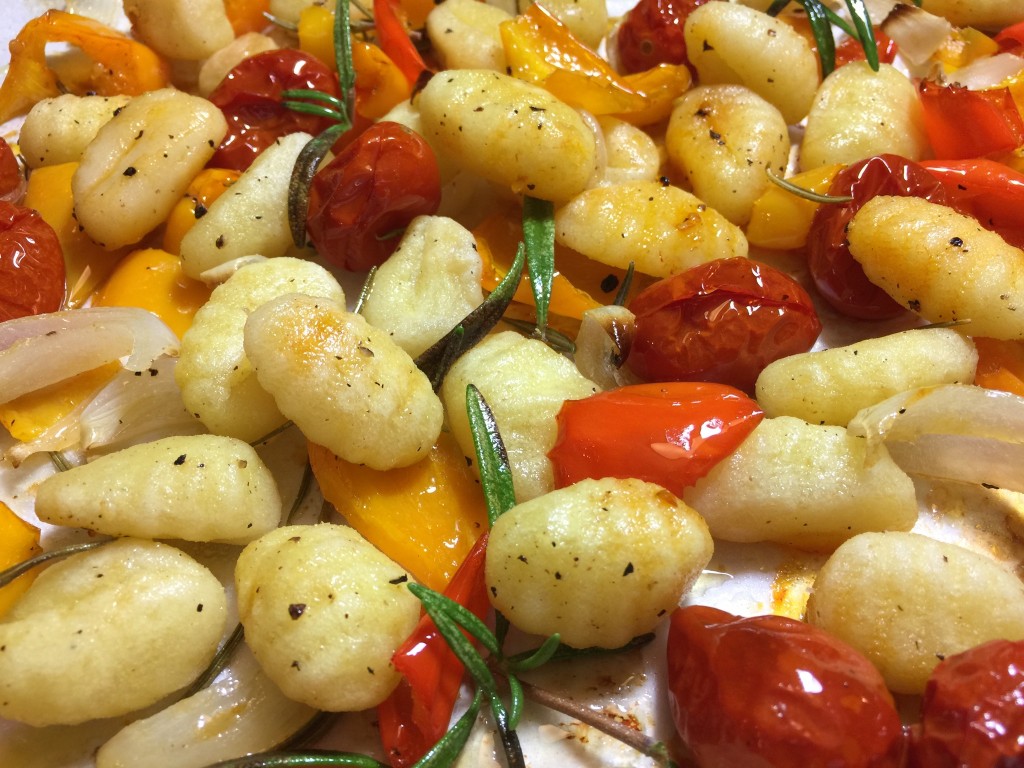 Crispy Sheet Pan Gnocchi and Veggies
1 pound gnocchi, shelf stable or frozen
1 (12-ounce) bag mixed baby bell peppers. or 2 medium red, yellow or orange bell peppers, cut into 1 inch chunks
1 pint cherry or grape tomatoes
4 cloves garlic, smashed
1 teaspoon coarsely chopped fresh rosemary leaves
1/4 teaspoon kosher salt
Freshly ground black pepper
2 tablespoons olive oil
2 tablespoons coarsely chopped fresh basil leaves
Grated Pecorino Romano or Parmesan cheese, for serving
Preheat oven to 450º F.  Line a large, rimmed baking sheet with parchment paper.
Combine gnocchi, peppers, tomatoes, onion, garlic, and rosemary in a large bowl.  Season with salt and freshly ground black pepper.  Drizzle with olive oil and toss to combine.  Spread evenly on prepared baking sheet and transfer to oven.
Roast for 18-20 minutes, stirring about halfway through, until gnocchi are plump and lightly browned and veggies are tender and caramelized.
Spoon into individual bowls and garnish with basil and grated cheese.
– recipe from Crispy Sheet Pan Gnocchi and Veggies, The Kitchn