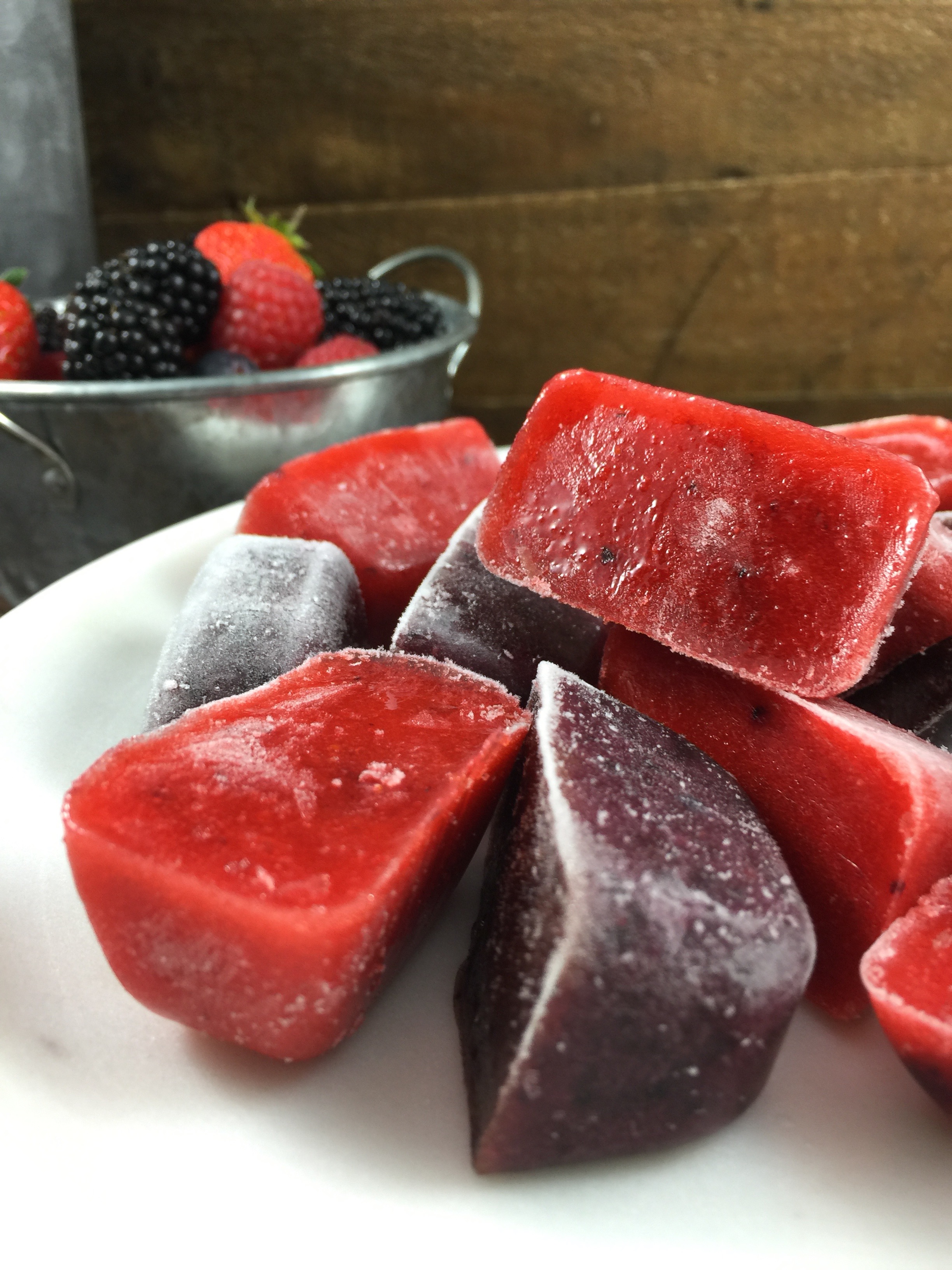 Maybe you got a little overzealous at the Farmer's Market…  Or maybe your own berry bushes have turned on you.  Sometimes you just have more berries than you know what to do with.  Oh sure, you can rinse them and spread them on a baking sheet and freeze.  You can share them with your friends and your family.  You can eat them straight out of the bowl.  But at some point you will find yourself with berries that are ripening a little too quickly.  The kind that are a little too soft for your berry bowl but still too good to be tossed in the trash.  Here is what to do with those berries.
Rinse well, transfer to blender and puree.  Depending on your berries, you may need to add a small bit of water to help them liquefy.  Pour puree into an ice cube tray and freeze into cubes.  Once they are frozen you can store the cubes in resealable plastic bags or glass containers in the freezer.
What can you do with those frozen cubes?  You can pop them straight into your blender when you make your smoothies.   You can put them in your sparkling water or seltzer, or add them to plain water, lemonade or limeade, iced tea, champagne, wine or whatever else you might be drinking.
You can cook with them.  Warm cubes in a saucepan, add some whole berries, and use to make cobbler or pie.   Or make berry sauce by warming cubes and adding a bit of sugar and a squeeze of lemon, if you want.  Here is a link to The Kitchn for more on this and some other great ideas on using up those less than ideal berries.  Whatever you do, congratulate yourself.  You have just saved those berries from a not so happy ending and eliminated a bit of food waste.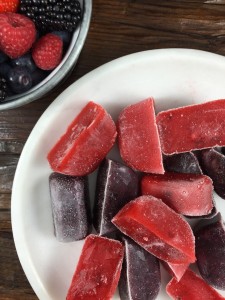 Keep that ice cube tray handy.  I have a fun way to add some red, white, and blue to your Fourth posting soon…