Clark County Senior All-Star Baseball series set for Tuesday in Ridgefield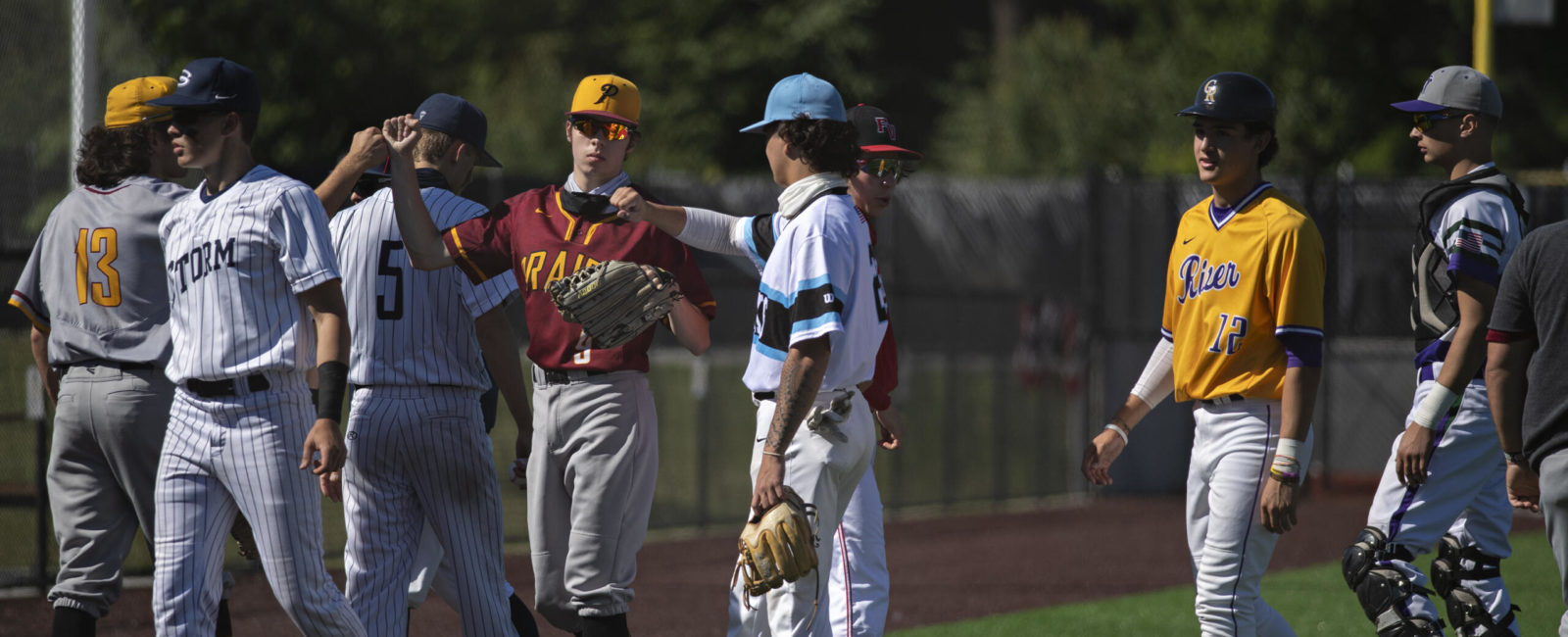 The Clark County Senior All-Star Baseball Series will be played Tuesday at the Ridgefield Outdoor Recreation Center.
The series, which is comprised to the top graduating senior high school baseball players, is used as a feeder game for the Washington All-State Baseball series, which will be held June 25-26 in Yakima.
The Clark County series will be a doubleheader with the first game starting at 4 p.m., and the second game starting 45 minutes after the opener ends. Admission is $5 and $3 for kids under 3 and seniors over 65.
The series includes several players who have signed with four-year college baseball programs, including Battle Ground's Zach Hauser (Utah), Columbia River's Sam Boyle (Washington), Heritage's Nikki Scott (St. Martin's), Mountain View's Casen Reed (Linfield), Prairie's Reece Walling (Washington State) and Skyview's Tyler Howard (Portland).
Here are the full rosters:
National League
Wren Cecil, Prairie; Trent Hamilton, Washougal; Rylan Taylor, Heritage; Seth Minor, Skyview; Austin Mattson, La Center; Carter Hotchkiss, Battle Ground; Devon Woods, Union; Noah Shepherd, Skyview; Damian Panko, Washougal; Kyle Memarian, Skyview; Sam Boyle, Columbia River; Patrick Bartroff, Ridgefield; Dax Clifton, Seton Catholic; Trey Briggs, Washougal; Ethan Hubbell, Camas; Tyler Howard, Skyview; Josh Baldwin, Battle Ground; Colin Schiller, Prairie; Braeden Getch, Battle Ground; Ryne Jensen, Hockinson; Zach Hauser, Battle Ground.
Coaches: Billy Hayes, Battle Ground; Cameron Chilcote, Prairie; Nick Allen, Ridgefield; Hunter Weiss, La Center.
American League
Chase Howington, Camas; Malik Morris, Evergreen; Jayden Rippelmeyer, Mountain View; Trey Williams, Hockinson; Adam Deeney, Columbia River; Casen Reed, Mountain View; Reed Fry, Ridgefield; Tyler Stewart, Camas; Parker Harris, Skyview; Nikki Scott, Heritage; Drew Hancock, Camas; Dylan Brooks-Minck, Fort Vancouver; Demetri Garifalakis, Prairie; Henry Palmersheim, Columbia River; Esteban Johnson, Fort Vancouver; Dylan Damos, Hudson's Bay; Justin Taylor, Camas; Casey Struckmeier, Columbia River; Tyler Davis, Skyview; Matt Kinswa, Ridgefield; Drew Harteloo, Ridgefield; Reece Walling, Prairie.
Coaches: Stephen Short, Camas; Aaron Coiteux, Mountain View; Stephen Donohue, Columbia River; Todd Pisarczyk, King's Way Christian.